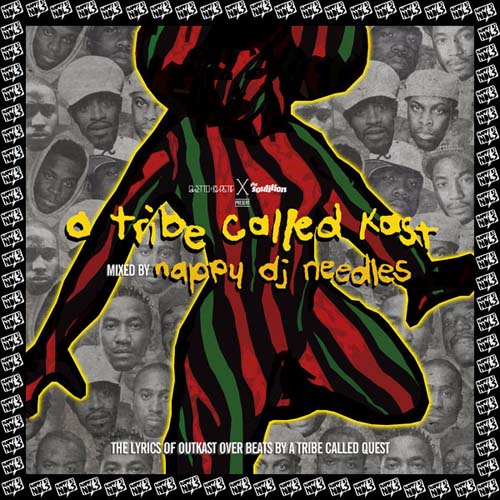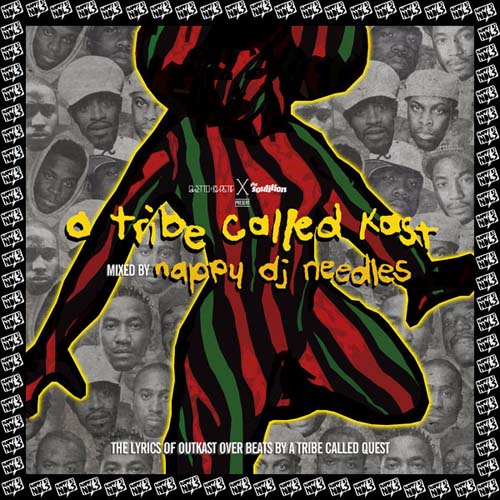 With revelations by Andre 3000 that OutKast and Tribe were planning on a collaborative album, before the untimely death of Phife, we thought it would be good to shine a light on a very dope project by Nappy DJ Needles.
So, "A Tribe Called Kast", huh? Just what does that mean? Welp, rather than a huge mix featuring Outkast and ATCQ songs (which would be dope, I know), I went the blend route and gathered Outkast acapellas and ATCQ beats with the intention of creating an ATL/NY/Dungeon Family/Native Tongue hybrid.
Never one to waste a seemingly good idea, I began the cd artwork in late June and started the process of deciding which acapella went over what beat.
The end result is something I think you'll really enjoy. 12 blends featuring the lyrics of Outkast over beats by A Tribe Called Quest. The music from 2 of Hip Hop's most revered groups blended into one rather dope package.