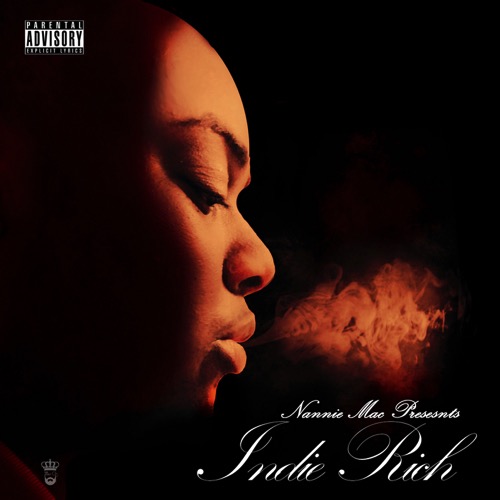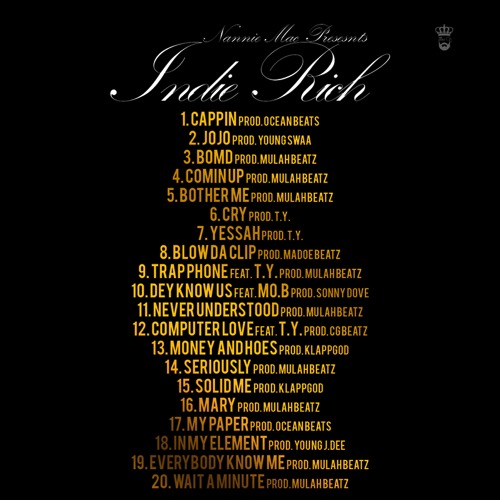 Project Background: This tape to me is the transition of my style to a more mainstream feel. The lyrics are still on point however the melodies are simpler and easier to sing along with opposed to my 1st tape Louie V. Newton.
This tape is the definition of the Independent hustle. I mimicked Bizzy Bone's Heavenz Movie cover because he's my favorite artist. This tape is the tape that will prepare my audience what's to come as far as my style.
I'll only improve as I go. I'll be doing only video singles from now on so this is my last full body of work. I hope it gets the recognition it deserves.
Stream Indie Rich below and hit up DatPiff to download the mixtape to support Nannie Mac!