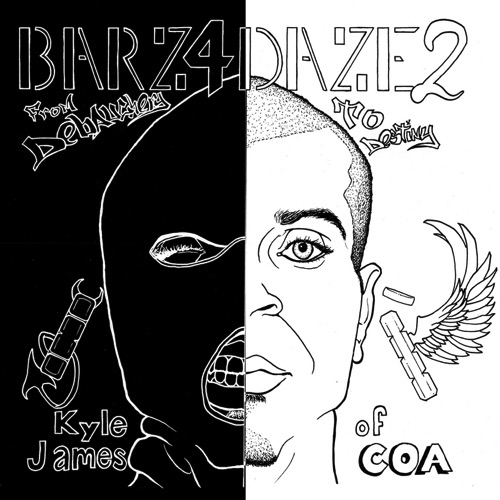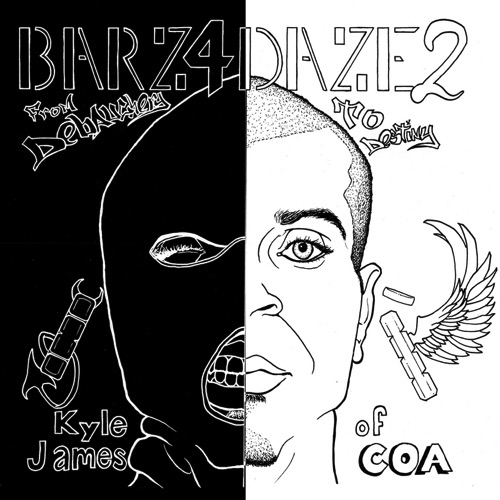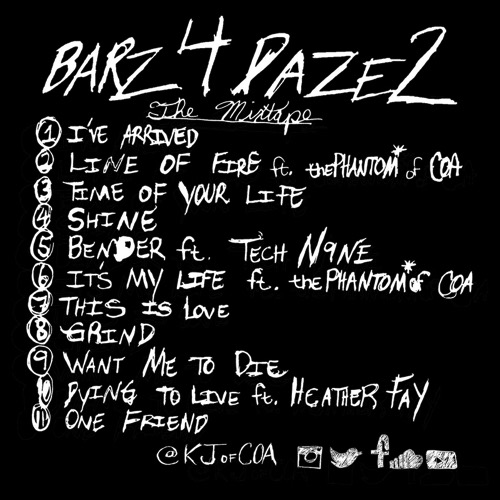 Artist Background: My name is Kyle James, of the soon to be internationally known Center of Attention, or COA for short. Music allows me to make sense. Music allows me to make sense of it all.
Music has given purpose to all of my downfalls; it is the primary instrument I have used in discovering myself as an individual. I write effortlessly. God flows through me. I create, and what I create can never be destroyed. It is ours forever.
I write about life as I experience it. I'll give you the good and the bad sides of myself and the world we live in. I pray one day to be indefinite. I want my art to be judged more than my character. I do this for God, my family, and my fans.
I have been sent here on a mission, that I slowly am closer to revealing one day at a time. Your support solidifies my purpose on this Earth. I am truly blessed.
Stream Barz4daze2 (From Debauchery To Destiny) below and hit up DatPiff to download the mixtape. You can also check out our interview with Kyle James here.