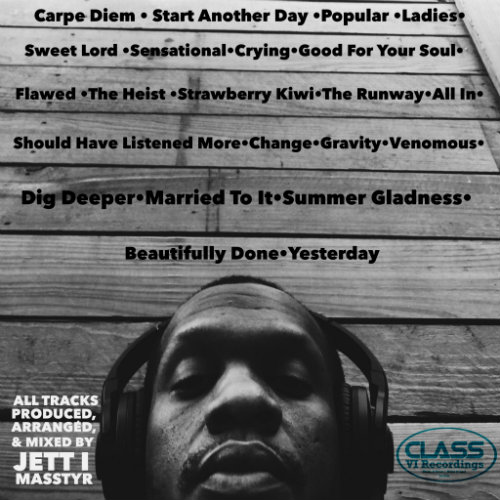 Houston producer, Jett I Masstyr has put together a 22-track instrumental album titled 'ThereAreNoWords'. 'TANW' features plenty of soul and jazz vibes to set any mood.
Through 2016's many ups and downs, this project seems to mirror that rollercoaster of emotion.
Jett I Masstyr has produced for the likes of MICK+Leon Bridges, Mickey Factz, T.H.E.M., Like (PacDiv), El Prez, Delorean, Jack Freeman, and more over the years.
'ThereAreNoWords' is a launching point for his label Class VI Recordings–which will be releasing a debut album by singer/songwriter Dannie Walker in 2017.