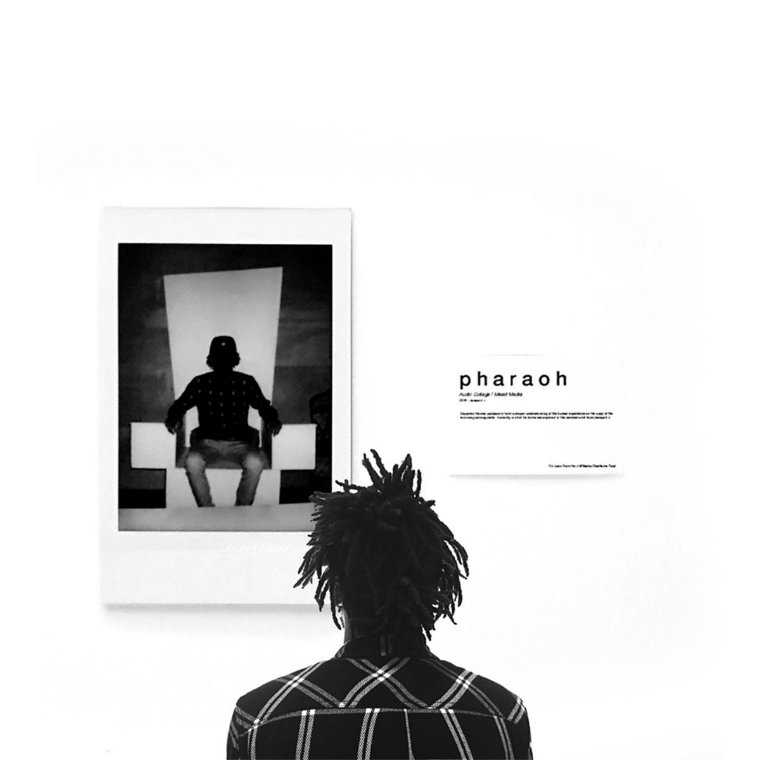 To listen to p h a r a o h straight through is to wake up in Jansport J's body that one cold January and relive his whole visit as he trekked to shows, listened to Paid in Full, and hit the reset button on his production habits.
All in about 42 minutes. As he tells that story, you'll hear hints of Madlib's singular rhythms, Eric B.'s knock in the percussion, and J Dilla's attention to sound design.
But the change of pace for the creation of p h a r a o h wasn't always so comfortable to live with for Jansport.
Instead of letting the anxiety get to him, he reminded himself of one particular picture of Eric B. and Rakim standing in front of a red brick wall, and the resolute, silent confidence in Rakim's eyes.
This was Jansport J's Rakim moment.