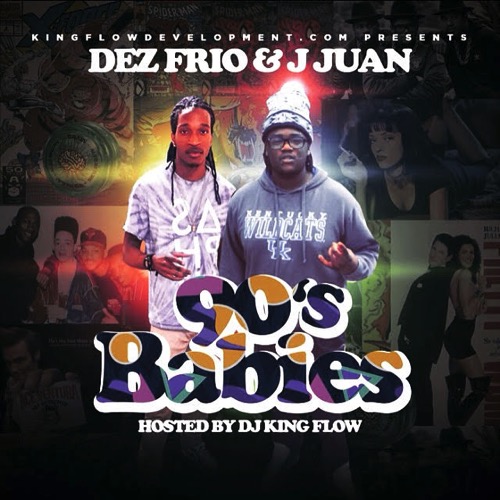 Project Background: 90's Babies is a mixtape long overdue from me and J Juan as artists, we've always been local rappers even back in High School. The Mixtape is a session hosted by Dj King Flow a Coke Boys South DJ | Fleet DJ | and A&R for Cashback Mafia.
After releasing "The Party" on his "Coke Boys Radio 3" series random people were asking for more music, and giving compliments on other music that we didn't do together. So to Thank DJ King Flow for the publicity we chose him to Host our first public mixtape.
Stream 90's Babies below and hit up Spinrilla to download the mixtape. You can also check out our interview with Dez Frio and J Juan here.