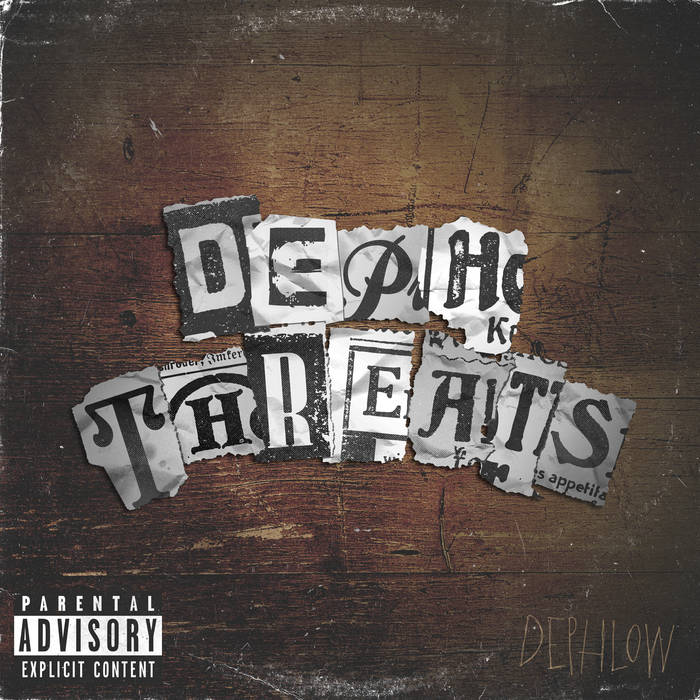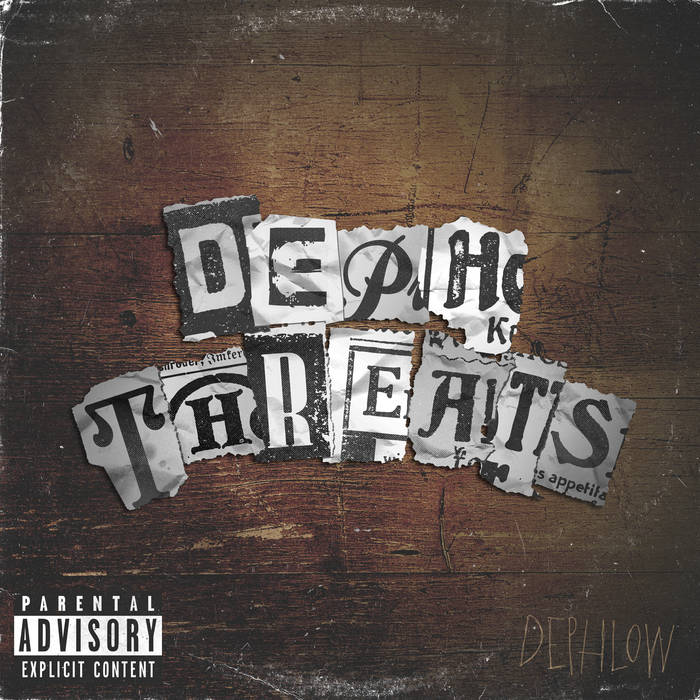 Deph Threats is the debut solo album from Hampton, Virginia native Dephlow. Linking up with Portland, ME producer Phoniks to create a raw 14-track, 55 minute soundtrack focusing on inequality, social injustice and self-reflection.
A year removed from collaborating with hip-hop duo Awon & Phoniks to produce "Dephacation", 2014's upbeat onslaught of bars and metaphors, Dephlow has now stepped back to a darker place and put his ability as a songwriter on full display across tracks like Hard Times, Time Is The Teacher, Lost Girls and WWPD.
Dephlow spits his stories over a soulful palette of Phoniks productions and enlists the help of F. Draper, Anti-Lilly, Awon, Envy Hunter, Tiff The Gift, Nehemiah Bell, and My Main Man Keion across the LP's 14 cuts.
The result is a project that delivers powerful messages and soul-stirring personal stories over Phoniks signature gritty, soulful beats to create a debut album that will stand among the most powerful in recent hip-hop history.
"This album was started during a period of my life that should've made creativity impossible. I dedicate this album to my father Leon, my best friend's father Joe, to my sister's mother Katherine, and to everyone who has lost someone they love to cancer.
I wanted this album to sound aggressive and angry, but I believe God had another plan and a message of resolution and strength for me to deliver. I have no other way to describe how I put those thoughts together. I couldn't make this album the same way today. I will never forget hearing the masters for the first time.
I took a ride and eventually had to pull the car over and just sit there and listen. I knew we achieved something that could live forever even if I never put another solo album out. This album is that powerful." – Dephlow