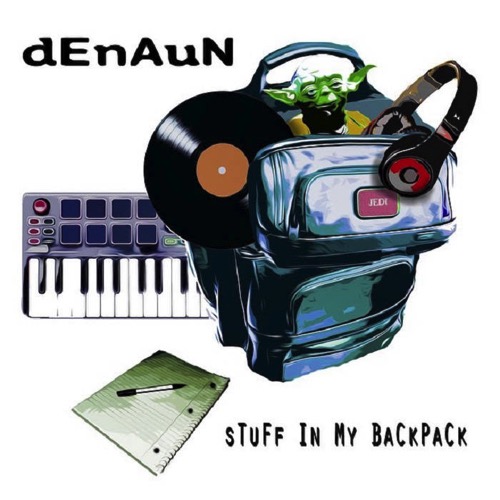 Project Background: sTuFf In My BaCkPaCk is a 6-song, EP consisting of new, unreleased songs, produced by Grammy Award winning producer, dEnAuN aka Mr Porter with co-production credits to Dj TJ the King, Cutty Dre and Brandon Williams.
It is a refreshing, cutting edge body of work that will provide fans a comprehensive look into the evolution of Porter as both artist and producer.
Fresh off the Monster Tour where he performed as Eminem's hype-man in front of audiences of over 97,000, dEnAuN's "sTuFf In My BaCkPaCk" demonstrates his uncanny ability to infuse a unique, creative style of wordplay with his signature melodic, yet gritty, hip hop beats, complete with infectious, signature drums Mr. Porter is often praised for.
The EP contains appearances from hip hop notables such as Royce Da 5'9″, Phonte, Pharoahe Monch and Jamla Records artist, Rapsody, friends intentionally chosen to provide a sound that gives fans the connection he feels with each of these artists.
"For me, this project is the start of sharing music as an artist." Explained dEnAuN, "These songs all gave me a retro feel of my favorite time in hip hop, which I call the Tribe era, a fun time in music when you never knew what to expect. This is my interpretation of that. This is the #sTuFfInMyBaCkPaCk."
Stream Stuff In My Backpack below and hit up the Bandcamp page to support the project!