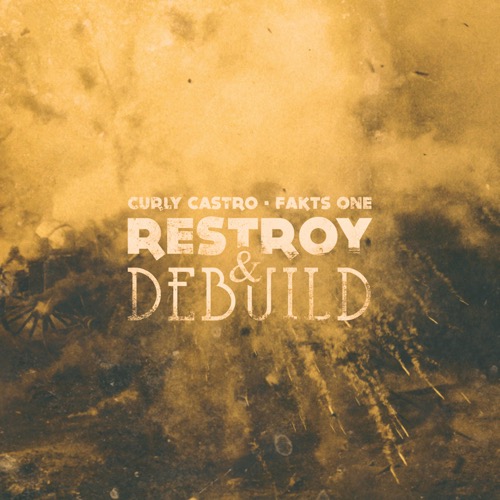 Project Background: Curly Castro follows up his critically acclaimed 2013 opus, Fidel, with this LP, built on the long lost art of the Posse Cut. The chaos is orchestrated by the infamous Fakts One, & the cuts were serrated by him as well.
This record was built on the archetypes of Definitive Jux Presents III and Soundbombing II. When the anticipation was tangible, when you saw Indelible MC's on the white label, you braced for the Natural Disaster to come.
The Posse Cut was sacred, it was revered. Now it's just inboxed and flooded with appearances by whoever the 'rapper-of-the-week" happens to be that orbit.
Curly Castro challenged that standard through this LP. He had many a Samurai join him, and yes, there was Blood. Featuring the screaming blades of Wrecking Crew, Tomorrow Kings, Davd Little of Sela, Dewey Decibel, Alaska of Hangar18/Atoms Fam, Elucid of Armand Hammer, SelfSays, Hayze, Googie of the Karma Kids, Defcee, & Margel the Sophant.