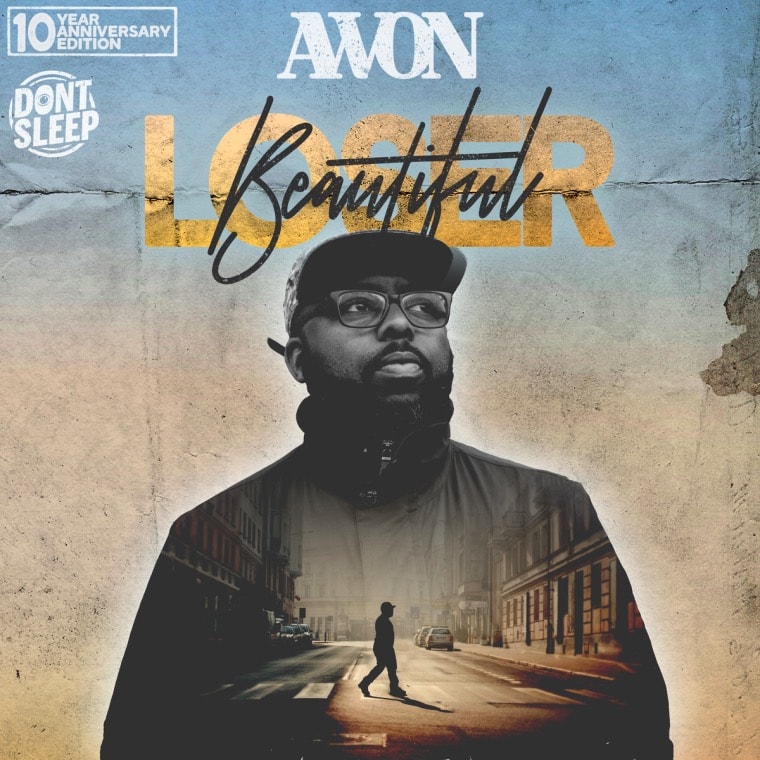 This is the 10th Anniversary of Awon's first LP, Beautiful Loser. Don't Sleep Records is celebrating the release with new artwork and two remixes by Phoniks.
The album was a coming of age piece for Awon that peered into his soul and took listeners on a journey through his thoughts.
This album represents leaving adolescence and coming into manhood.
Throughout the album Awon speaks on fatherhood, losing his friends and family, his love of material possessions, and basically trying to become a better man knowing he is a flawed individual.
The first work of an artist is usually the most raw and personal and Beautiful Loser fits that description perfectly.
It features production by Awon's longtime friends from The Soul Students Kameleon Beats, Albumz, Indelible, and Ak.
The only features on the album are Tiff the Gift, Hamza Atoi, and Fiv who holds down the outro.
This was originally released on May 7th, 2008 via Goon Trax Records Japan.