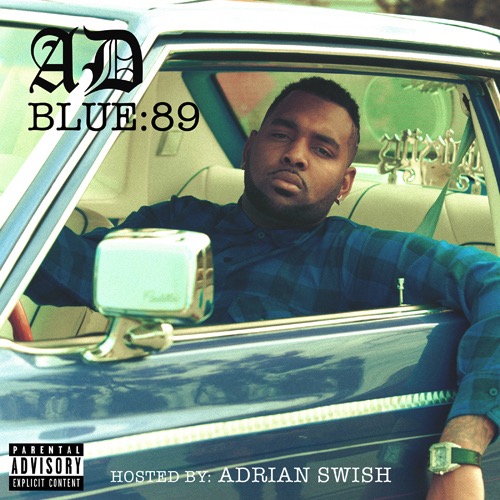 The Blue Pit gets released from his cage in the new release from Compton's, AD, Blue:89 mixtape, hosted by Adrian Swish of Tha Alumni.
This is the rapper's most aggressive, lyrical, no-holds-barred project to date hosting an all-star cast of MCs. Blue:89 features Lil Durk, OT Genasis, Skeme, DJ Paul, Icewear Vezzo, Dave East, Manolo Rose, Gillie Da Kid, RJ, Jonn Hart, Rayven Justice and DC Young Fly.
The soundtrack for this street tale is crafted by the League Of Starz, Larry Jayy, Izze The Producer, C-Ballin, Dberg Studios, Bizness Boi, Pharomazan and more.