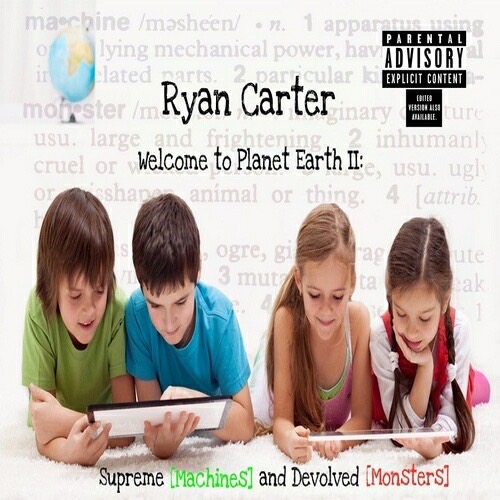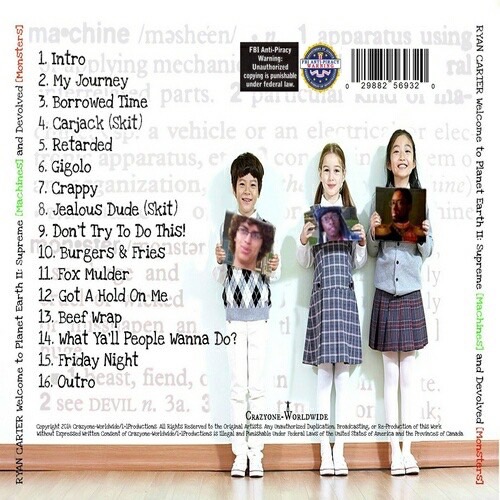 Project Background: "Welcome to Planet Earth 2" is in concept a continuation of the first album, but in this project I had a chance to collaborate with some of my closest friends. "Jew-Fro Lapa" who can be heard on the tracks "Beef Wrap" and "Friday Night" and I also worked with "The Wolf" who can be heard on the tracks "Retarded", "Fox Mulder", and "Don't Try To Do This" just to name a few.
I personally felt that I learned a lot about the standard methods of production from the beginning of this project to the end. This entire album is the culmination of nearly a whole year; all the work from the song choice, to song arrangement, to artwork was all considered in great lengths before I made my final picks.
I really feel that I grew a lot more overall as an artist with this project, and in comparison to the last project I lightened a lot of the underlying subject matter. I truly hope that the listeners accept this album for all the reasons that I set out to make it, an album that entertains, creates laughter and promotes enjoyment.
Stream Welcome To Planet Earth 2 below and hit up DatPiff to cop the tape. You can also check out Stop The Breaks' follow up interview with Ryan here.