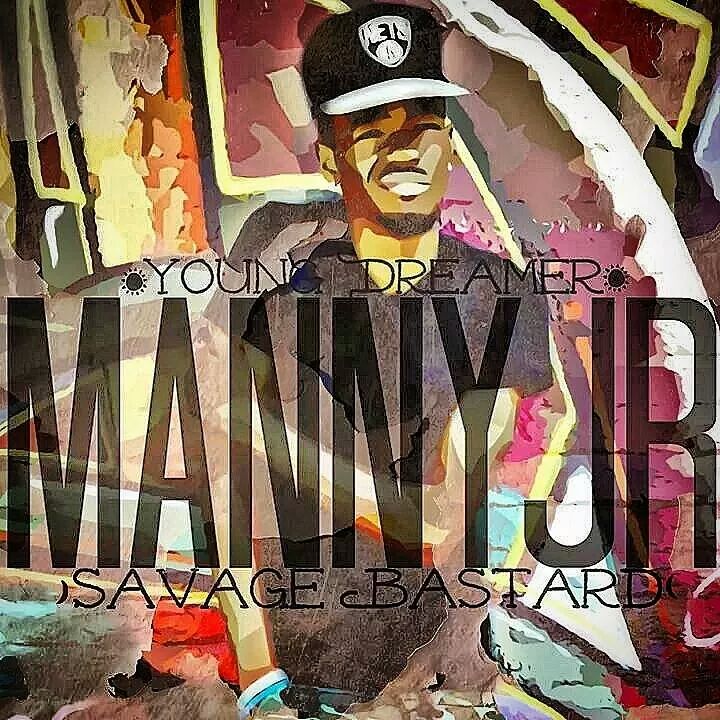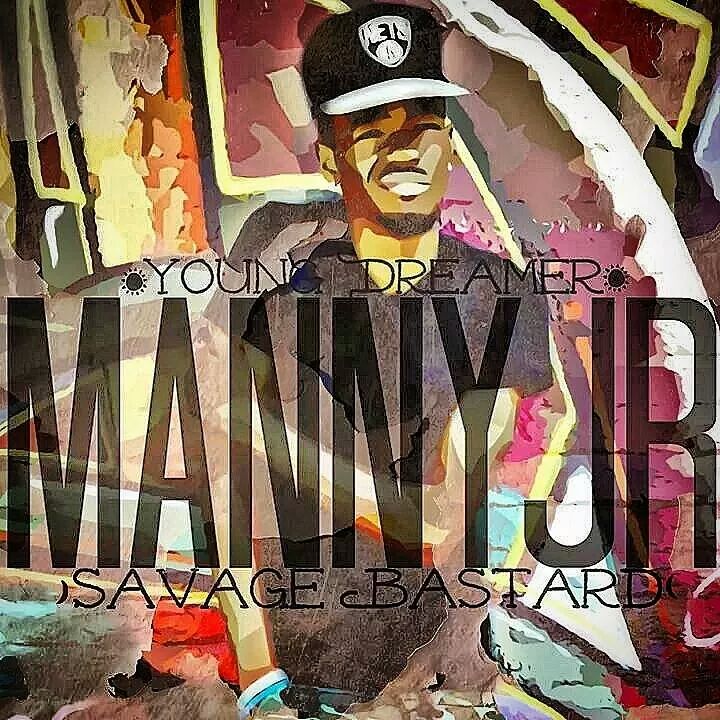 Born in Brooklyn, raised in Queens and now finally North Carolina, Manny JR is on a mission to bring back the same feeling of hip-hop that he grew up on.
Manny JR started rapping at the young age of 15, influenced by legends like Common, Lauryn Hill, Nas and A Tribe Called Quest as well as newer artists like Kendrick Lamar, J. Cole and Wale.
Check out Stop The Breaks' interview with Manny JR below and peep his song "Shining" produced by The Cratez. For more music by Manny JR, hit up his SoundCloud page.
1) Tell me a little about yourself and your background.
My Name is Manny JR. Birth Name Dominic Davies. I grew up in Far Rocaway Queens, NY with my father. I'm one of those kids who actually had a dad growing up but I had no moms I never new her or seen her a day in my life or not that I can remember anyway.
Growing up I lived with my dad who worked for housing, in hammale houses. Honestly never had any friends growing up so my dad become my closes one. My dad was a Hard working man, so from watching him i learn the same trait. these where the brightest parts of my life i guess the happiest and joyful
At 11 years old my dad passed away and I started living with my aunt. I was reckless and kinda of a savage in those times, I got involved in a lot of things I shouldn't have, I always getting into fights in school to the point where I damn near stopped going, always skipping grades drop big times, and the people I hung around didn't make it any better, so my aunt and family thought it best I move to NC (North Carolina) to live with my cousins in Chapel hill.
As I grew into my teen I became more knowing of my self if you will as far as understand people and other things like my action and cause and effect they have, but I also think I grew to dislike the world a little as well.
I attended high school at East Chapel Hill High school, and during my sophomore year I met one of my brother in arms Christopher Jennings, we both had a vision to be great people this is where began dabbling in music more often, I always loved music so it was second nature to find it easy at displaying feelings through it
2) Who were some of your musical influences coming up?
I grew up listen to a lot of singers so, i started out singing song since i was like 8 yrs old. I remember being shy to sing though, but when we sang in music i sing loud as hell. I always heard songs from Marvin Gaye, Stevie Wonder, hell even the jazz player Muddy Waters was heard some times, and as always Michael Jackson but as got older, i heard more R.kelly, Mario, Omarion, t-pain and all them.
I started rapping at 15 influenced by rappers such as Common, Lauryn Hill, Queens' own Nas, LL Cool J, Tribe called quest, RUN DMC, plus a few newer artist such as Kendrick Lamar, J. Cole, Big KRIT, Wale.
3) What's your process like for making music? Do you have a set routine or does it vary track by track?
Well honesly I'm always writing songs, so most have no beat, so I spend a lot of time working on my flow, and the ability to vary and switch it up to match a beat best, but most of the time its whatever i'm feeling at the moment and the energy of the beat, tempo and all that I study, when playing beats but i like all my songs to sound different so i always try to find unique beats and stuff.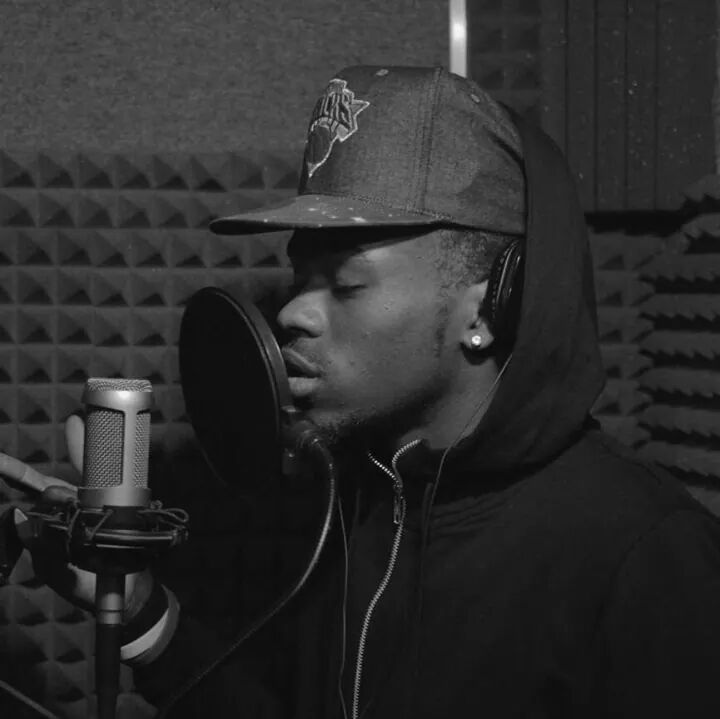 4) Can you run me through the making of your latest project? How the idea came about and what the studio vibes were like?
My latest project is actually two, both incomplete at the moment but I'm hoping winter maybe spring to be releasing some more put together.
One is called "Lost Love Collection" which is going to be first in a series of other to follow, it really nothing more than a three track EP on the topic of love and my views and experiences, this was because i kept writing love songs for some reason.
For the other will be the same, all based on the titles, when I'm done with that imma put it all together and release a full pack of all put together called "Catologe" these are all solo paid projects mostly for the build to major projects though, but either way im having alot of fun dong these cause im always with friends when recoreding these so studio is hype.
My second project is my debut EP "Life Above the stars" which is a tracklist of songs full of my dreams and ambitions to one day be above stars or the people we see as them rather. these tracks are inspired by the lack of message in today's hiphop.
I'm hoping to bring back the feel of the hip-hop that started, with the new school style(Beats). this project is more on a serious note, being thats its sponsored by the label I represent i4Ni Entertainment LLC, who pays for videos, studio time, and beats and etc.
5) As independent artist, what are you doing in terms of promotion and marketing in order to differentiate yourself from others?
Right now I'm trying to do anything i can to get so base to run off. Slight shows, going to radio stations to talk to big names. But mostly I'm using Soundcloud, Facebook, Reverbnation, and IG, Like i said anything to spread my sounds.
6) What's the number tip you would give to someone who's looking to get in the music industry?
WORK HARD! plus Stay humble and ambitious, its not gonna be easy but not worth ever is, and always remember what made you do it, remember where you come from, and give back to the people who support fans and all that.
7) How do you feel about hip-hop today and where it's headed?
Hip hop today is a little shady with a lot of artists who seem to give false advertisement of things that never seem to really be what hip hop is, but I feel as if we're going to get back up there with some artists like J Cole Big KRIT & Kendrick Lamar and a few other unnamed artists out there, my self included that i feel are making a move to bring it back to what it really is, and that's the art of telling struggle and success
8) What music are you listening to these days? Anyone in hip-hop really blowing your mind?
Everyone I've mention earlier, plus my own music