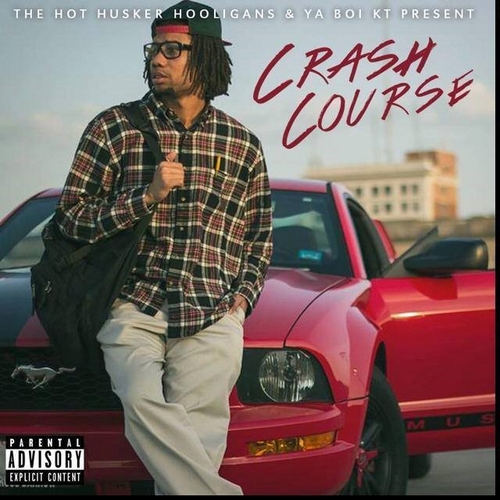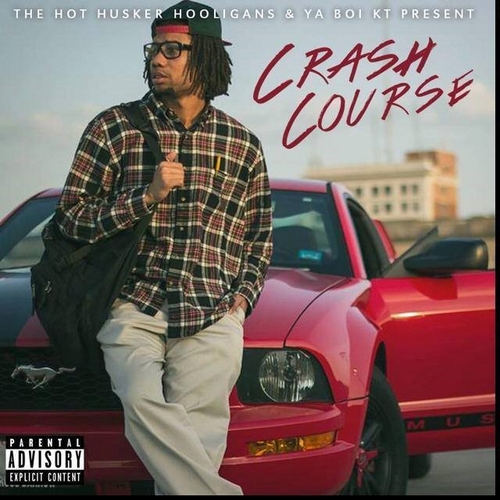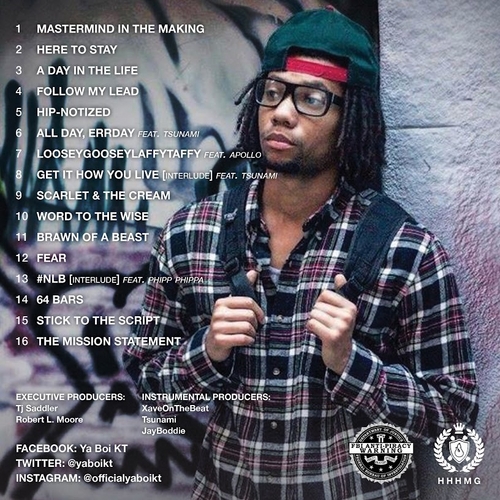 Milwaukee hip-hop artist, Ya Boi KT, is grinding the double life. On one hand he's a college student at the University of Nebraska-Lincoln, studying Business Administration and set to graduate this year. Applaud him!
On the other hand, he's a lifelong musician and dedicated hip-hop artist. Crash Course is Ya Boi KT's latest project, a 16-track tape that showcases all aspects of his life.
Featuring production from beatmakers like Tsunami, JayBoddie, XaveOnTheBeat as well as guest appearances from Apollo and Phipp Phippa, Crash Course is just a look in the day of life of an artist who loves their craft and is grinding their way to the top.
Artist Background: I'm an out of state college student at the University of Nebraska-Lincoln majoring in Business Administration. I graduate on Dec. 20th, 2014. I'm originally from Milwaukee, WI (born and raised).
In high school (Rufus King), I played in the band as a percussionist and on the drumline as a parade snare drummer. I also sang solos in my church in middle school. Therefore, I've always loved music. I also took an intro poetry class my freshman year of college which I really enjoyed.
A major reason I became a hip-hop artist was because my best friend (also a hip-hop artist) not only wanted me to do it with him, but he thought I had the potential to become a legitimate artist. He sat me down one day, made me a facebook fan page, and produced a few beats for me to rap over.
He basically took me under his wing and coached me. To this day we remain as brothers and work together on our music. His stage name is Tsunami.
We came out with a collaborative EP – The Domino 3ffect – which is a project from our music group, the Hot Husker Hooligans. Apollo, another friend of ours, is the 3rd member of the group. After this project, my passion for hip-hop grew profusely.
I got hooked and fell in love with making music, my friends and fans told me to continue, and I saw a future in creating a business out of it. Therefore, I started to work on my own music project titled "Crash Course".
 My motivation to stick with it comes from a lot of things. Yes, it is a "fun" career, yes, it can be extremely profitable. However, I honestly just love writing, recording, and performing…expressing myself!
I also look forward to the fact that I can actually be a leader, impact people's lives, and influence others through my music. I feel like it's my niche, and hip-hop does a great job of exploiting that niche so that I can really reap the rewards from it.
Stream Crash Course below and hit up DatPiff to download the tape. You can also check out Stop The Breaks' interview with Ya Boi KT here.