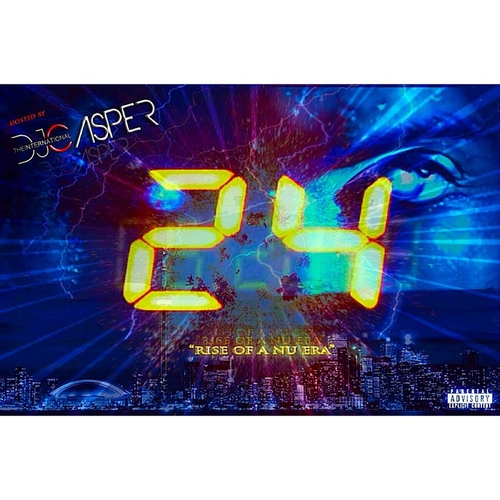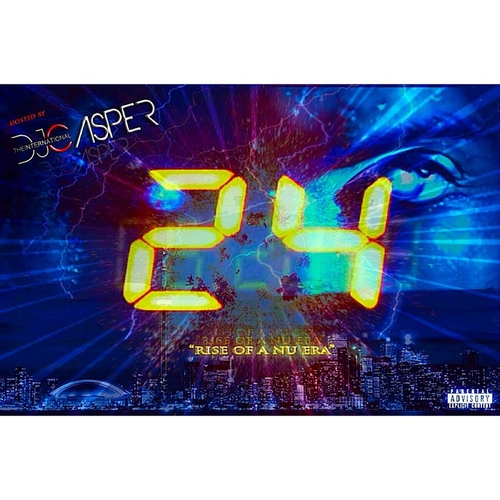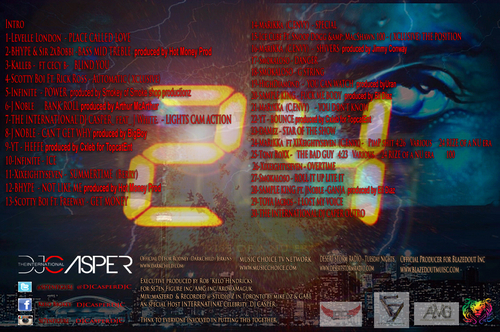 In a joint venture between Se7en Figure, AMG and Aroma Mag UK, artists from all over the world have come together for 24 Rize Of A Nu Era – an epic 31-track project showcasing music from a diverse range of musicians from across the globe.
Stop The Breaks had the pleasure of interviewing 3 Canadian artists involved in the project – C. Envy, High Diamond and J Noble. You can check out24 Rize Of A Nu Era and read more about the artists' background below.
C. Envy Background: My name is Maraika Davenaa Williams-Harris, I am 20 years old. I was born on June 18th 1994 in Toronto, Ontario. My background is Jamaican and Guyanese. Since my father passed away in 1996 I have been living with my mother my whole life.
I started dancing when i was 3 years old which lead me to enter a dance competition with kids that were 16 while I was 6. I always loved dancing but I fell in love with singing when I was 14. I did not know I could actually sing until people around me were stressing how much I should take it seriously.
While attending St. Edmund Campion Secondary School at 16 I joined a club named 'midi club' we did a miniature music video and performed for the Dufferin-Peel faculty. That year really sparked my drive to sing and make my own music.
J Noble Background: From his humble beginnings, Toronto native Jermaine Dunkley, professionally known as J Noble, emerged onto the music scene against all odds. Raised in Rexdale's Kipling and Mount Olive community, J Noble's talent began with basketball. Making the first ever All-Canadian All-star Team, he earned a full 4-year scholarship to the University of Nebraska.
However, coming from a community where the streets provide a quick and easy means of making money, J Noble found himself caught up in the fast and dangerous lifestyle, with which athletics were unfortunately not compatible.
Unbeknownst to him, this very lifestyle would lay the foundation from which his passion for music would eventually flourish. Having lost countless friends and relatives to the streets that once consumed him, J Noble knew that if he continued going down the path he was on, he too would eventually fall victim to the streets.
At a critical point, he realized that it was time for the trajectory of his life to change. Needing inspiration for material, J Noble knew that the best source would come from his own life experiences, which continue to fuel his artistic expression.
His raw emotion, inexhaustible drive and harsh disappointments have all contributed to his lyrical content and prowess, catapulting him to heights. In a short span, J Noble has created a massive buzz across the G.T.A. which has been evident in his popularity on the net and the success of various mix tapes.
With 3 heavy hitting videos, and plans of unleashing an upcoming mix tape entitled Real Life Drama, J Noble has established himself as a force to be reckoned with.
High Diamond Background: Being raised in a musical family it wasn't a surprise that they began dancing at the age of 4 and began singing not long after. "I remember writing my first song when I was about 8 years old and my sister and I still sing it once in a while for fun" says Catina. Always being surrounded by music & entertainers has enriched their lives so much that they could never imagine not performing and sharing their love for music in hopes of inspiring others.
HighDiamond feels it is important to "pay it forward" and are active in anti-bullying campaigns regularly hosting web chats to speak to young fans about self-esteem and staying true to themselves and making a positive impact. "We have been very blessed and think it's important for people to give back to their community in any way they can" says Angela.
HighDiamond's 1st single "Broken" raced up the Canadian charts, and in the first month of it's release cracked the charts on Canadian CHR radio and continues to grow in popularity being played in radio stations and dance clubs around the world.
Stream 24 Rize Of A Nu Era below and hit up DatPiff to download the tape. You can also check out Stop The Breaks' interview with the artist here.