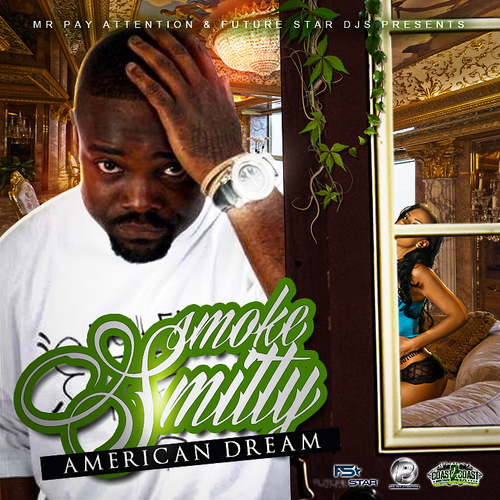 Houston rapper, Smoke Smitty, has teamed up with East Coast DJ Mr. Pay Attention to deliver their latest mixtape The American Dream.
The 16-track mixtape features guest appearances from other hip-hop artists like Maino, Yo Gotti, Lil Flip, Russell Boyd, Socario and Jonathas. Production is primarily handled by Freddibeats, Flexx Beats, Presidentz and J. Glaze.
As a Texas born and raised hip-hop artist, Smoke Smitty has been influenced and inspired by a range of rappers, including 2Pac, Nas, Slim Thug, Scarface, EPMD and dead prez.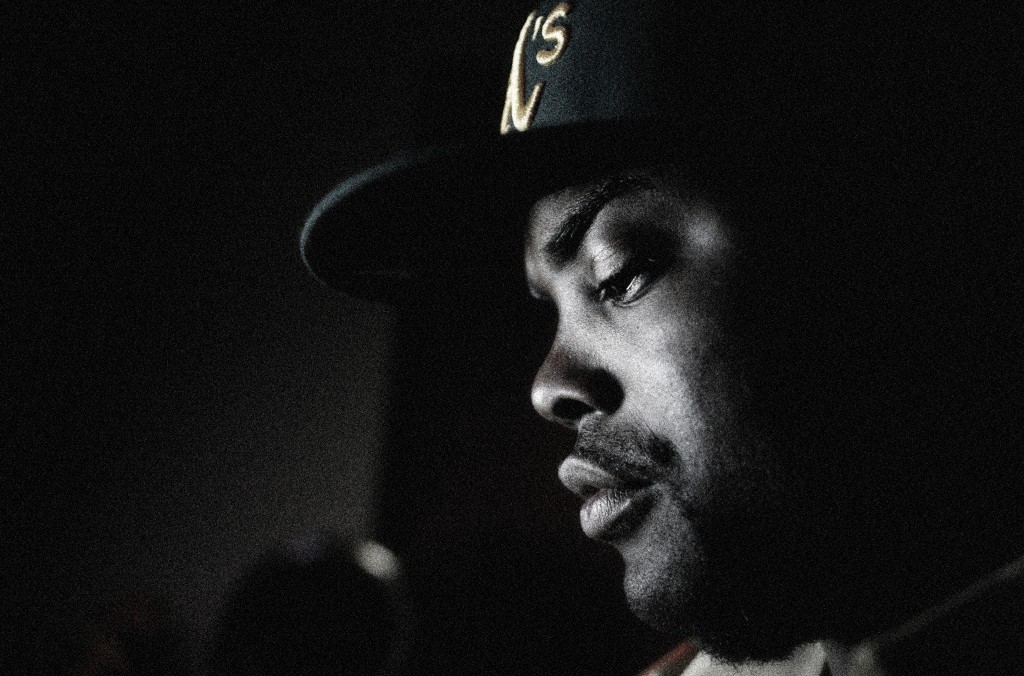 Artist background: I got into music for the feel of real music, we all have our own music stream spiritually I believe and it's used to relate to others to overcome hardships.
You can call it a man's testimony to what's happening now to how you handled the moment in the experience, it's our bible.  I've always loved music from starring in plays or humming a tune to beating a sound, my family is full of singers, dancers and heart.
I feel I am a statistic of society due to no father but knowledge of my family and I watched a strong women struggle with three kids.  I'm a 80s baby and music then was a lot more pure than today's music but simple: The Commodores, The Singers, Enigma, the soul of it is irreplaceable, so just try to stay in tune with my concepts and a common sense matter.
By this I landed representation with 180 South Music Group, soon I'll be dropping my first independent album New Life as well as various tapes I plan on releasing. 
YouTube: youtube.com/user/smokesmitty1
Twitter: twitter.com/SMOKESMITTY
Facebook: facebook.com/SMOKESMITTY
Check out the tracklisting for The American Dream and stream the project below. Make sure you also cop the tape on DatPiff too.
1. The American Dream Intro
2. American Dream Freestyle
3. One Bad Bitch feat. Maino, Yo Gotti
4. Love Hurts feat. Jonathas
5. Minaj Flow
6. U Know [Prod. by Feddibeats] 7. Its Ashame [Prod. By FeddiBeats] 8. Money Flow
9. Cruise Control feat. Lil Flip, Russell Boyd
10. Throwback Flowlisten download
11. Come Up [Prod. by Flexx Beats] 12. Nino Brown feat. Socario [Prod. By Presidentz] 13. Throwback Boss Flow
14. Confession
15. My People [Prod. By J. Glaze] 16. [Bonus Track] N Da Kitchen