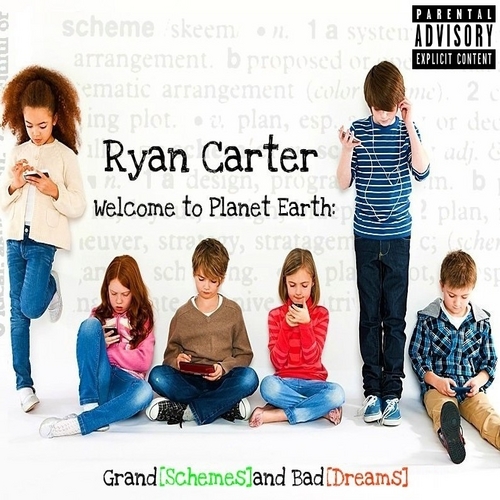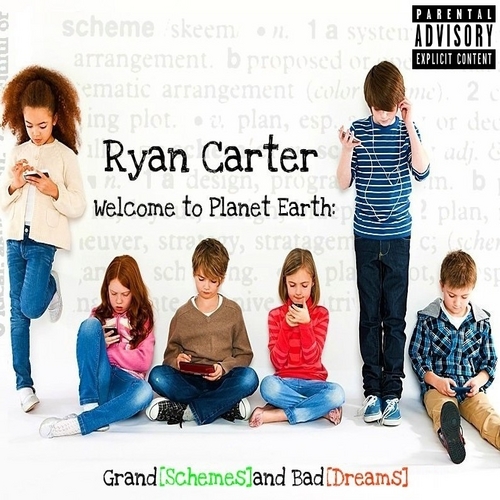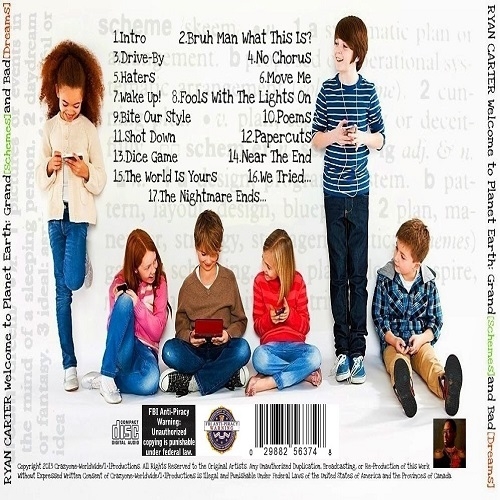 Ever since bursting onto the music scene in 2007 with his debut project, Saturday Night Superhero, Detroit native and hip-hop artist, Ryan Carter, has been steadily pushing against the boundaries of rap music.
For his latest offering, Welcome To Planet Earth: Grand [Schemes] And Bad [Dreams],  released less than a month ago, Ryan Carter is back to doing what he does best, raising the stakes and forcing the audience think when they listen.
As Ryan states in our interview on the making of the project: Welcome to Planet Earth started after I witnessed the aftermath of the 2012 Sandy Hook shooting on the various news networks. It was such a sad time in the nation as so many people tried to come to grips with the reality of what kind of environment we live in.
The mixtape opens with haunting news clips that reflect Ryan's state of mind during the project's creation process before launching into the super funky "Bruh Man What This Is" where he rifts about all the current issues affecting us today.
Ryan's gift as a lyricist and songwriter is his ability to craft catchy songs like still saying something meaningful with his writing. Standout tracks include "No Chorus," the frenetic "Fools With The Lights On" which plays with dazzling guitar riffs and DJ scratches and "The World Is Yours" where Ryan vocals make it seem like he's saying a speech rather than just rapping.
Welcome To Planet Earth is another awesome addition to Ryan Carter's discography and he is consistently building his reputation as one of the most exciting and unique up-and-coming hip-hop artists today.
Artist Background: Ryan Carter has been composing his brand of "Generic Music" since early 2006, starting as a personal hobby his colorful lyrics and prolific insight on the human behavior will give you an in-depth look at the world in a new way.
Ryan tends to take a song already established in the music world as a hit and rearranges it until he brings the most creative and original spoof's that will in their own respect become a classic.
Since his first album Saturday Night Superhero in 2007, Ryan has been on a steady progression as an artist, many critics do not understand what message he is trying to spread with this music, but some do not attempt to understand or comprehend.
Across the world Ryan has been seen as somewhat of a cultural icon, but we will let you the listener be the judge. Enjoy the music, art, and the world as Ryan Carter will surely change your views of it.
Stream Welcome To Planet Earth: Grand [Schemes] And Bad [Dreams] and head on over to DatPiff to download the tape. You can also check Stop The Breaks' interview with Ryan Carter here.
Twitter: twitter.com/RyaCart91
Facebook: facebook.com/RyanCompassCarter
YouTube: youtube.com/Obamazing91
SoundCloud: soundcloud.com/thelegend_ryancarter
CD Baby: cdbaby.com/Artist/RyanCarter/
Official Website: ryancarterfansite.wix.com/official-fan-site
Last.fm: last.fm/music/Ryan+%22Compass%22+Carter
Discogs: www.discogs.com/artist/3093650-Ryan-Carter