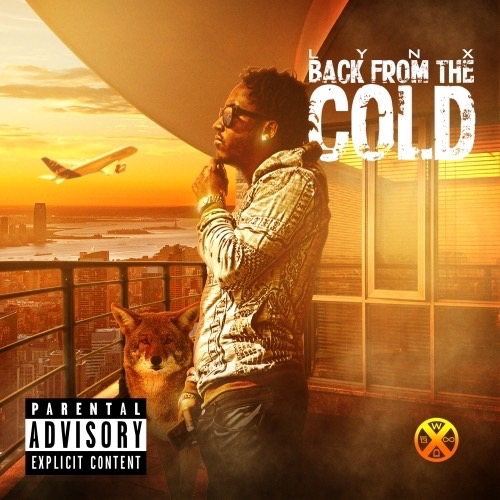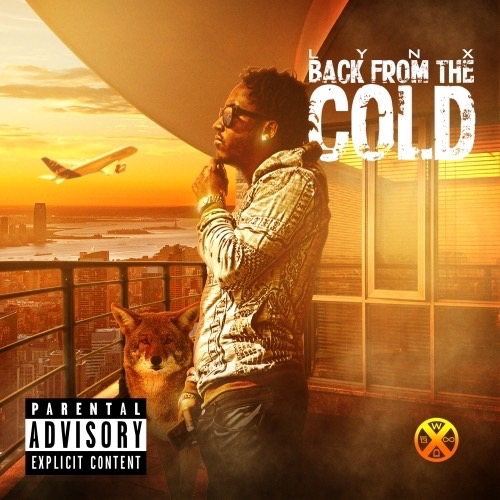 Florida hip-hop artist, Lynx, has dropped his eagerly anticipated mixtape, Back From The Cold, his second project to date, on DatPiff for his fans to cop.
Inspired by the likes of Biggie, Nas, OutKast and UGK, Lynx is a melting pot of East Coast, West Coast and Down South musical styles, resulting in a very diverse showcase of hip-hop.
You can stream Back From The Cold below and download the tape on DatPiff. Check out Stop The Breaks' interview with Lynx after the stream.
1) Tell us a little about yourself and your background.
LYNX was born in st.Petersburg Fl. Moved to Orlando wen he was 8 . Met his first connect at 16 . On his way to go serve pheens he got pulled over in a car that wasnt his and 8 grams of heroin in a locked gas tank .( which is an automatic 25year to LIFE sentence). Since you need a warrant to unlock anything in this beautiful country we call America .
His case was Dropped the day after 4/20. Evan tho he never snitched his plug and friends he would grind with started speaking spanish around him while his case was Going on and he took it personal.
He put his life on the line just to get betrayed from lack of trust! He would always rap on his way to school and being that he got a second chance at life , he decided that the world is gonna here his story from his perspective. Traveling , fashion , and grinding from its illest painter. He is the REAL DEAL!
2) Who were some of your musical influences coming up?
Biggie ,Tupac ,Jay- Z , Lauren Hill, Kanye West , 50cent, Nas , Outcast , Big Pun , Pimp C , Jamie FoxX, Snoop Dogg, Dr. Dre .
3) How would you describe yourself as an artist? Has your style changed much over the years?
Lynx as an artist is very organic because he gives you what he's going threw at the time ! Which is very appealing because he's able to relate to such a variety of people from clubbers , to trappers or evan people going threw relationship term oil he's an open book who's style for pages changes like fashion .
4) What's your process like for making music? Do you have a set routine or does it vary track by track?
Lynx starts off first by acknowledging what he wants to make, how he feels at the time. It has to be in a dark room . Prefers to be alone, iPhone headphones with the beat playing threw the iPhone, while he uses the notepad at the same damn time ! Of course some Maryjaine .. Those are my ingredients.
5) Can you run me through the making of your latest project? Where were the studio vibes like?
I made my latest project "BACK FROM THE COLD" in toronto Canada.! Were i probably had the best time of my life so far .!
There wasn't any studio vibes just a bunch of models and strippers partying on moly till 7 am every nite and while i was making the Mixtape a close friend named (D.C) said."YO you should name tour mixtape, "BACKFROMTHECOLD" since its freezing up here….. ..lmao it was genius but yet so true! The nightlife over there was turnt!! S/0 to GMC
6) What sort of independent hip-hop promotion and marketing are you doing to differentiate yourself from other artists?
Well my ingredients isn't for free but just know I rock wit promotional company's that believe in my brand and believe in my work . My song decision and word play put me in my own lane. Its easy being different when your yourself .
7) What are you thoughts on the current state of hip-hop music today?
I respect and love hip-hop today!! From the artist thats been in the game to the ones breaking new barriers everyone has my respect. The only thing missing is Lynx.
8) What music are you listening to these days? Anyone in hip-hop really blowing your mind?
Anything hot outta Atlanta ,New york , California , Chicago , my Kiodees run it pass me. Music is very influential to me.
9) If you could work with any artist you wanted, what would be your dream collaboration?
Anybody who has a name for themselves really from hip hop to R&B no discrimination over here .
10) What has been the best moment in your music career so far?
The meeting i had with DEFJAM was bitter sweet . Here i have Lenny S. The guy that helped Jay Z and Fabulous make there albums telling me my "word play was phenomenal" and that i do have a future in this industry ". Was very motivational . Evan enough to make me keep going evan after becoming a solo artist which is allot better by the way!
11) So what's next for you?
More videos and better music and shows in a city near you!!!! Stay blessed