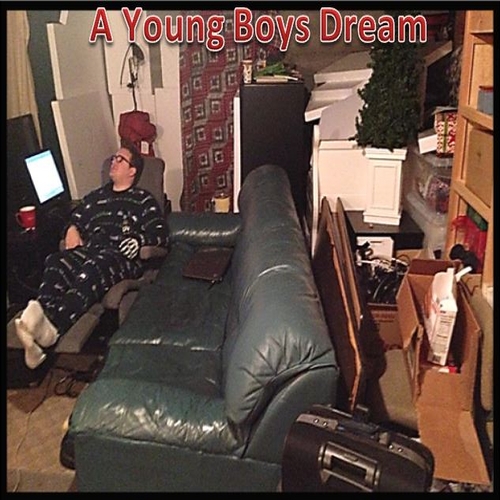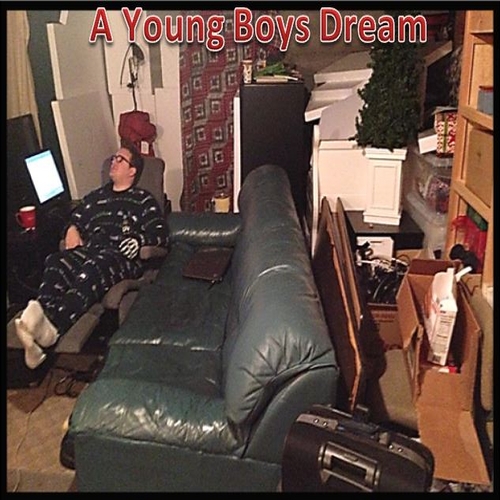 A Young Boys Dream is Kyle Hickey's latest mixtape offering on DatPiff. The 10-track project features production from beatmakers such as Chris P Kushman, CN Beats, John Beats and KmoNee mixed with Hickey's diverse lyrical skills.
Artist Background: As I was growing up as a kid I listened to hip-hop with my dad, but growing up I thought about pursuing music but i was to shy to really get out there.
As I got older started making new friends, I was having a bad week of school and I was listening to hip-hop music in one of my best friends Toyota 4 runner and I told him I had an interest in rapping, so he turned on an instrumental, and he was impressed and told me I should get a mic, and start recording.
I did not have a lot of money at the time, so I did the next best thing I could do. I borrowed $200 dollars from a friend at my high school at the time, bought a pair of beats solo head phones from another friend for $100 dollars, and than bought a cheap USB microphone I put so much Styrofoam around it to try to make my own "sound proof" system, than i plugged it in and practiced all day every day.
I use to sit in my classes, and get bored and write lyrics in all of my classes. a lot of my influences have came from people just simply telling me that I can't do it, or its impossible etc. I've lived in downtown Seattle as well for a little while, and the city has just been so inspiring to me, as well as my home town Bellingham.
I have a different styles of Hip-Hop that I do, I mainly just want to be a voice for those who are to afraid to either speak up about how they feel in life situations, I am always so honored when someone listens to my music and they tell me they can relate to what I am saying in my music it means a lot to me that is one of the main reasons why I love being an artist and it pushes me to be great!
Stream A Young Boys Dream below and make sure you head on over to DatPiff to download the tape.