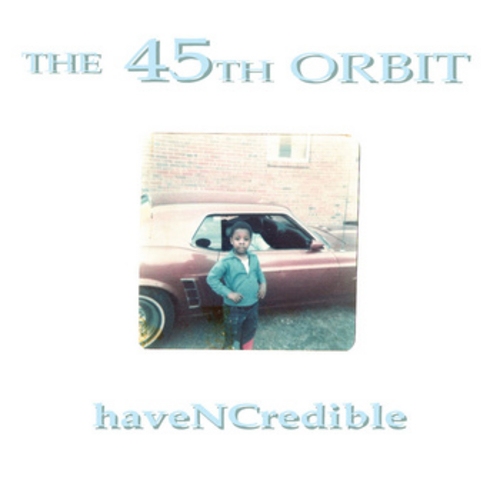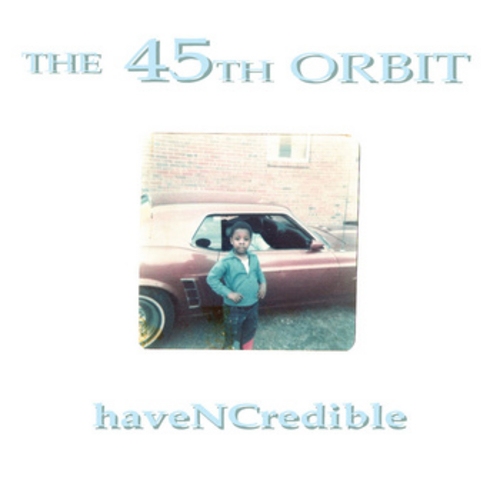 It's HavenCredible's but he's going to give the gift instead. The 45th Orbit, his latest project, is for the people who have been rocking and bumping his shit from the beginning.
Artist Background: I started by making compilation mixtapes for people, forming ideas about what "good" music is. In the 1990s I linked up with Durham NC's legendary DJ Scholar. He hipped me to the craft of deejaying and invited me to rock parties around town.
In 1996 I joined WNCU 90.7. This allowed me to host my own jazz show, fill-in for other announcers, and sit-in on "Straight From The Crate," WNCU's hiphop show hosted by DJ veterans Mike Nice and DJ BroRabb, who formed The Butta Team, which now collaborates with Big Daddy Kane among others.
For the next few years I kept making mixtapes and compilation cds for coworkers and acquaintances, enjoying hiphop as a fan. I started actively making beats in 2005 as HavenCredible and produced about ten "albums" through 2013, including the F.I.R.E. series (Finance, Insurance, Real Estate), which was the first (only?) attempt by a beatmaker to address or make sense of the economic crash of 2008.
These albums had no label distribution but I was all in. The beats, styles, and content stayed unorthodox. Some joints can be found on havencredible.bandcamp.com.
I still bring unparalleled creativity and boom bap that the streets, suites, and clubs can (sometimes) appreciate. I say sometimes because being true to myself means taking isolated paths of creativity.
My understanding of how this separates my noise from the dominant sounds of the moment is manifested in my signature drops at the beginning or end of most of my beats. Anyway, that's enough of that. Now, back to pissin off my neighbors with this boom…
Stream The 45th Orbit below and hit up DatPiff to cop the tape. You can also check out Stop The Breaks' interview with HavenCredible here.