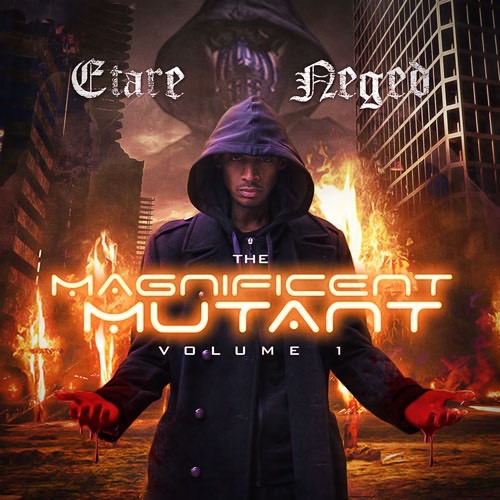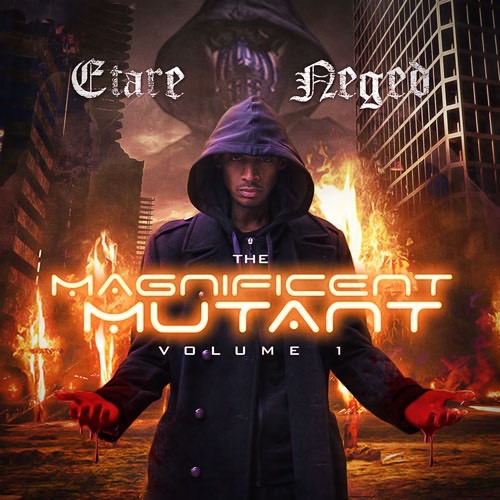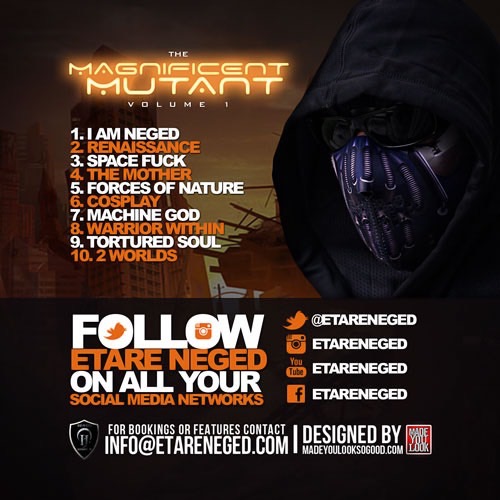 Etare Neged isn't your typical hip-hop artist and The Magnificent Mutant isn't your typical mixtape. If you're a close-minded listener, a warning that this project is not for you. But if you're open to new experiences, then you need to definitely out the tape because it's one hell of mind bend.
Born in Chicago and raised in Indianapolis, Etare Neged turned to music as an outlet to channel his wild imagination and express his thoughts to the world. Inspired by imaginative and innovative rappers like Dead Prez, Canibus, Ill Bill, Jedi Mind Tricks and the Wu-Tang Clan, Etare Neged continued to grind and hone his craft.
Before this mixtape, he's dropped several other projects, including The Introduction of Mau Fatt The Rotgut and OverHorde is The Revolution: Fight the Blockade.
The Magnificent Mutant is Etare Neged's most versatile and dynamic project to date, mainly due to the recording process where he combined tracks produced years ago with recent tracks to create a wide spectrum of emotion and present a mutation effect to the mixtape.
With a running time of only 10-tracks and featuring no guest appearances, The Magnificent Mutant is an intense listening experience reserved only for those hip-hop heads who want to hear something rich with substance and meaning.
Artist Background: I am Etare Neged, artist, producer, MC.  I created UnderWorld of OverHorde Entertainment, Inc. to escape the harsh reality of a doomed existence by seeking immortality.  Etare Neged are the positive and negative forces of a degenerate life-form trying to turn his life around. 
The elements, life, death, love, hate, war, peace, heaven, hell, time, space, god, and demon in a collection of gothic, epic and post-apocalyptic soundscapes of reality.  The reality is I see the impossible and I strive to paint a picture of it only you can see as your imagination takes hold while your ears absorb the sound. 
The sounds are the tracks that provide the setting for the storyteller to tell his tales of triumph and turmoil with the voice of a mutant.  The voice is mutating from extensive radiation therapy and scar tissue festering in his throat. 
The Magnificent Mutant is the latest saga in my quest for immortality as I branch out beyond the darkness in an attempt to find the light.  I have been told that I don't necessarily fit the mold of a typical hip-hop artist and that is because I am atypical, an alternative and escape from the ordinary on a journey to the end of time and space.
Stream The Magnificent Mutant below and hit up DatPiff to download the tape. Check out Stop The Breaks' interview with Etare Neged here.