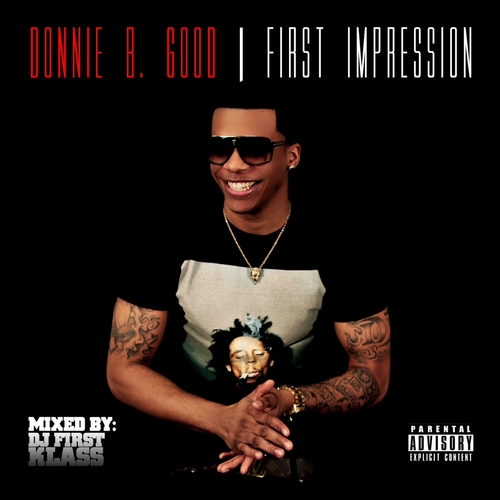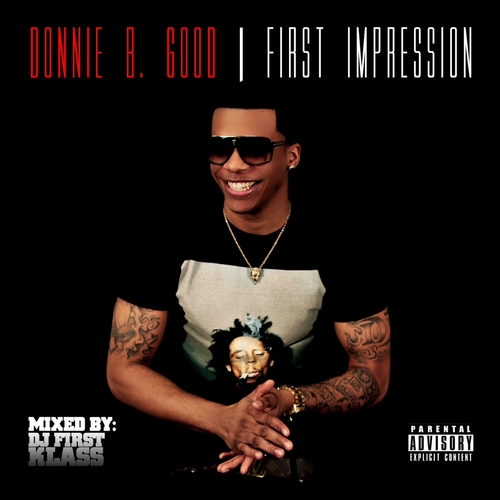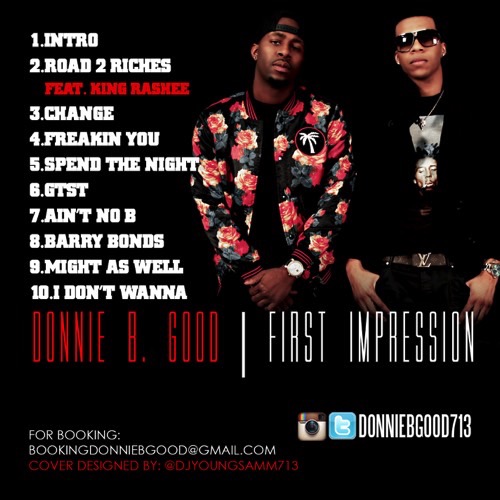 Influenced by the likes of Jay-Z and Lil Wayne, Houston rapper Donnie B Good is grinding his way to success. Whether it's relentless online promotion or passing out CDs hand-to-hand, Donnie B Good is determined to make it, by any means necessary.
First Impression is Donnie B Good's latest project, starring the rapper himself and mixed by DJ First Klass. The 10-track tape keeps it short and sweet, but with rapper's smooth flow and banging production, First Impression begs for repeated listens.
Artist Background: I'm influenced by Jay-Z because he has been able to make the transition through time in his impact on hip-hop. 
I would like to make an impact on people's lives through my music as far as being remembered even when I am no longer alive and I would also like to have a nice bank account.
I've always liked music but I first started rapping because of my childhood friend Dewayne Bluiett, he had a mic with a sock on it and a program to record on and we took it from there.
Stream First Impression below and hit up DatPiff to cop the tape. You can also check out Stop The Breaks' interview with Donnie B Good here.