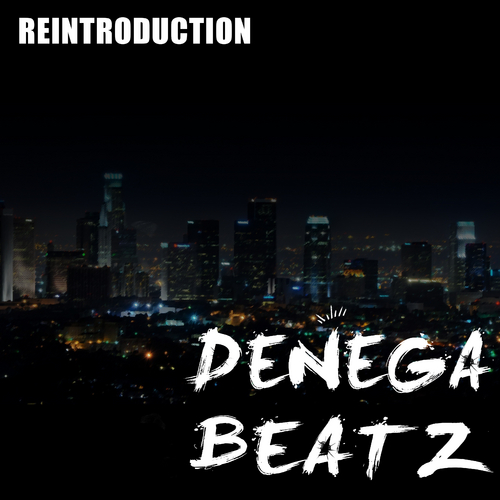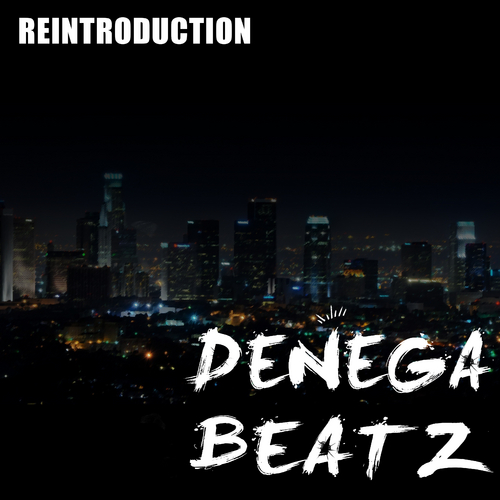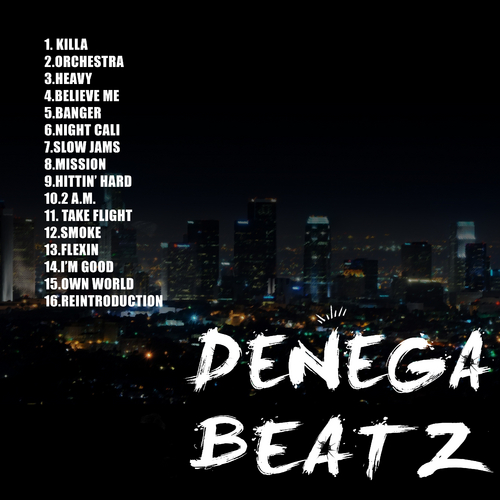 London hip-hop producer Callum Denega, also known as Denega Beatz, is reintroducing himself to the world with a brand new mixtape – Reintroduction. Influenced by the likes of DJ Mustard, Luther Vandross, Dr. Dre, Nipsey Hussle, Denega Beatz has crafted a 16-track tape that showcases his West Coast-inspired sounds, perfect music for cruising and smoking.
In addition to producing hip-hop music, Denega Beatz is also hard at work, grinding to build up his entertainment company – Selfmade Entertainment Worldwide – and getting into a position to take over.
Artist Background: I am London born and raised. Always been surrounded by the Hip-Hop culture and way of life. Since I was young probably around 1 Years of age My Dad pretty much brain washed me with Hip-Hop Music. He says that I used to bump up and down to Eminem's old tracks, it always been a natural thing for me, music is in my blood.
There's a lot more to me than just meets the eye, my great grandfather is Guyanese that makes something like 20% of my blood, so in essence the black culture is in my blood and its something I'm Hella Proud Of! I have grown up to respect and take up on the Hip Hop way of life. I have grown up in an area of London known for high crime rates, but you know there are only two paths you can go down.
I had myself surrounded by plenty of people that wanted me to do well and plenty the complete opposite. Their came a time where I just had to move on and surround myself with positive people with high hopes. So I found myself pretty much hated by most of my year at school but dropping tunes left right and center and people showing love! I accumulated like 26K followers on Instagram after I dropped a song on SoundCloud in like February or March this year and most the people around me just took to me and started hating but I guess that's how it is you know.
Jealousy. I keep my circle small, have trust in them all and let the others fall. I often get mocked for doing what I do. I found that people want you to lose they don't want you to win! I live by my fathers motto 'The best form of revenge, is to live well.' I'm still only 16 but I still produce everyday, I get in from school drop them bags and run hella fast up them stairs switch on speakers and start making music. I am greatly influenced by the sound of the new West Coast Hip-Hop, DJ Mustard in particular.
I love old school West Coast and it grew in to such a big 'business' and family. So I figured I wanted to be a part of he new generation that doesn't just aim for average things and just go for it and get my sh*t out there! My Dad just sat me down one day and basically said 'Callum, You need to get your stuff heard. Your chart worthy.' My mum had the same conversation with me too she said 'I believe in you and support you all the way no matter what.' Even though my mum and dad are divorced they still both support me through it all.
Anne, my dads fiancé, started tweeting like crazy when I dropped my first single! I have developed my own twist and sound on the west coast and people like it, I mean they love it. I just want to create a huge project with artists and take over! If anyone asked me what my dreams were, it would just be Produce. I don't just produce I Dance at Futunity UK a crazy dance school in London who I won championships with and built a family with.
Apart from rhythm being in my blood, they have helped me so much with my life overall. That's how I got into music. I started doing music mixes for our dances and just ended up producing, that's family for sure right there aint no one stronger than my squad. I also produce films, electronic graphic design and am in the process of creating Selfmade Entertainment Worldwide – My Entertainment Company.
I don't just produce west coast either; I do Raw Hip-Hop R'n'b and more. I have a deffinate weak spot for strings hell yeah! My school Uxbridge High School In London UK, put me in languages in stead of business despite me putting down for business and letters being wrote as well as phone calls, so I guess I just want to prove everyone wrong and prove I can succeed achieve my dreams. I am me! Aint no one change that!
I'm hard at work people don't see it because they don't live with me but my instagram see's it 24/7! I love my supporters and my supporters love me! It's a mutual relationship. I love my haters as well because I know everyday I'm pissing people off by doing well its great!
Instagram: instagram.com/callumdenega
Twitter: twitter.com/cdenega
Website: www.selfmadeentertainment.co.uk
You can stream Reintroduction below and also download the tape over at DatPiff. Make sure you check out Stop The Breaks' interview with Denega Beatz here.