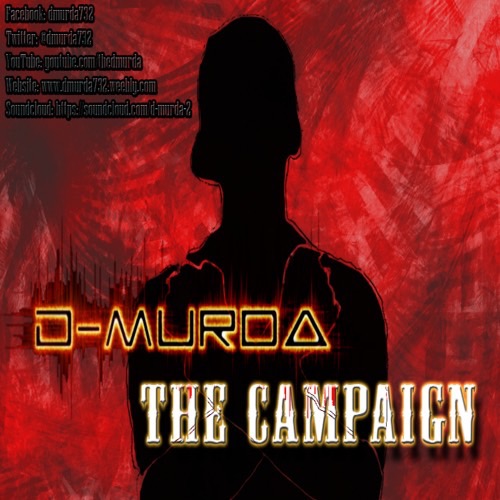 Coming straight outta Edison, New Jersey is a rapper named D-Murda who's ready to take on the whole world and get to the top. Starting out with rapping on YouTube, D-Murda has now expanded to performing live at spots on the East Coast.
Inspired and influenced by his top 5 – Eminem, 2Pac, 50 Cent, DMX and Jadakiss – D-Murda's musical style is lyricism-focused with a lot of energy.
The Campaign, D-Murda's debut mixtape, is his official introduction to the rap game. The 11-track tape features beats from producers like SadikBeatz, Dan Morze the Inspecta, Vicky Stephenson, Studio Illegal, MGR and Pappi as well as several guest appearances from Dagrynch.
Artist Background: My name is D-Murda and I am a hip hop artist from Edison, New Jersey. I have been rapping for 5 years. I started rapping on YouTube and have since expanded my work to sites such as Bandcamp, DatPiff and Soundcloud. I have also done live performances and freestyles primarily on the east coast in states such as New Jersey, New York, Pennsylvania and Virginia.
I am a straight edge Jewish MC and I believe that true talent is shown through perseverance and hard work. My influences come from a variety of experiences in my life. My lyrics are a balanced blend of reality and art that are carefully calculated to create a sound that speaks to all listeners. I pride myself on delivering a unique brand of hip hop for all to enjoy, no matter what genre they listen to.
Making a connection to society through art forms such as music is timeless. And with my music, my aim is to not simply add another plaque on the wall of hip hop, but to create a brand as enduring as hip hop music itself.
Stream The Campaign below and make sure you hit up DatPiff to download the tape. You should also check out Stop The Breaks' interview with D-Murda here.