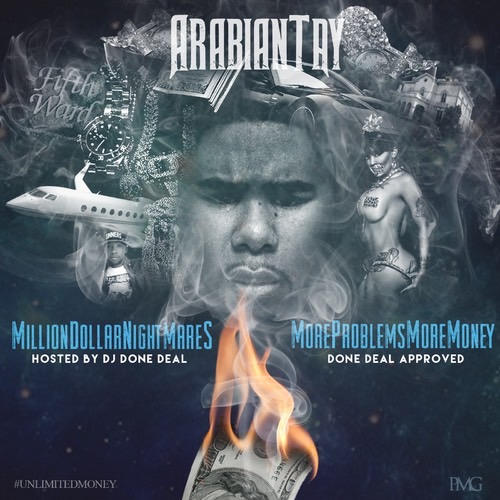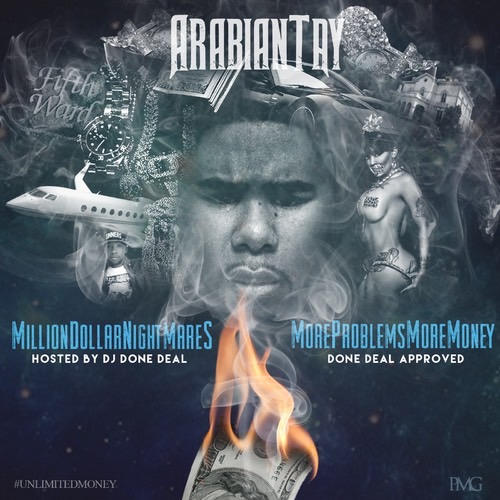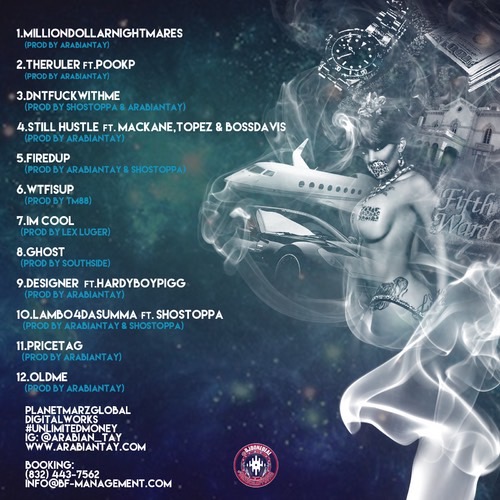 Houston hip-hop artist, Arabian Tay, is a true hustler in every sense of the word. Not only is he a rapper and producer, he's also the founder of his label – PMG and the UnlimitedMoney Team.
Over the years, Arabian Tay has been grinding hard and honing his craft; starting out from banging out beats in  his bedroom that eventually attracted attention around the city.
MillionDollarNightMares, released December of last year, his Arabian Tay's debut mixtape and official introduction to the rap game. The 12-track tape is filled with high energy tracks and banging production. From the title track introduction to the closer "OldMe," Arabian Tay manages to sustain that energy beginning to end. Definitely not for the faint-hearted.
Artist Background: Arabian Tay is a young and talented music producer and recording artist from Houston. His highly anticipated debut mixtape, MillionDollarNightMares, was released in December and was dubbed as his formal introduction to the music world.
Growing up in the streets, Arabian Tay got his start creating Hip Hop and R&B beats in his bedroom for artists around his neighborhood. Over the years, his beats gained recognition around the city and eventually drew the attention of local entertainment firm, B&F Management, who quickly took an interest in him.
After producing hits like "Reggie Wayne" and "Gucci", Arabian Tay began working on his debut mixtape as a solo rapper. Arabian Tay dedicates a bulk of his time to his music career and other endeavors, however when he is not in the studio recording or on the road doing shows, he enjoys spending time with his family. Arabian Tay is also one of the founders of his label, PMG and the UnlimtedMoney Team. Fans, please buckle up! It's about to get real.
Stream MillionDollarNightMares below and hit up LiveMixtapes to download the mixtape. Make sure you also check out Stop The Breaks' interview with Arabian Tay here.