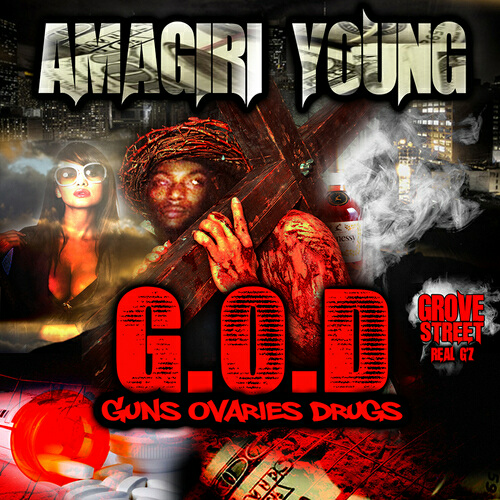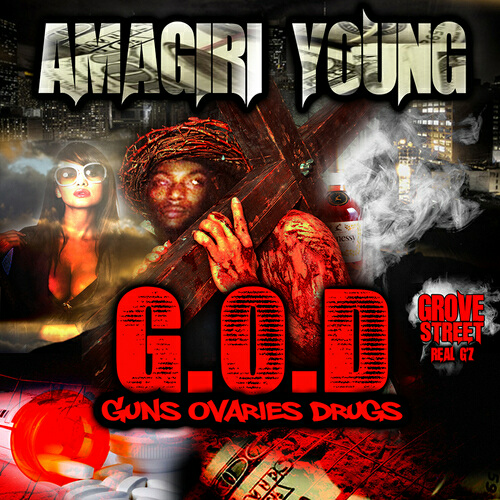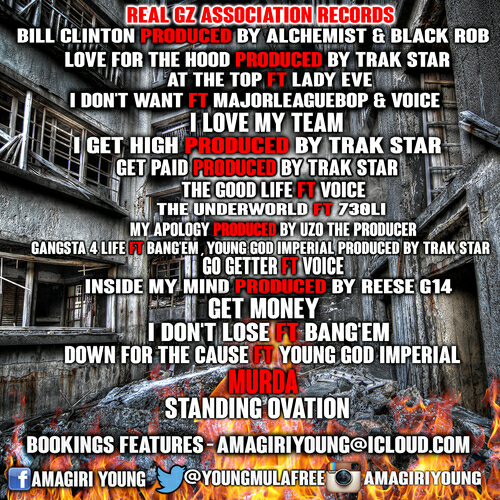 CEO and hip-hop artist of Real Gee'z Association Records based in Long Island, New York, drops his very first solo mixtape G.O.D. (Gun Ovaries Drugs).
The 18-track mixtape includes production from Alchemist & Black Rob, Trak Sar, Uzo The Producer, Reese G14 as well as guest appearances from artists like Lady Eve, Voice, Bang'Em, Young God Imperial and more.
Artist background: Now about me, 28 years old from Long Island New York. I've been rapping in freestyles get since a young age say about 9 years old.
Grew up with a mom that was addicted so my grandparents raised me, my father was busy working and providing for his other family, therefore I turned to streets at the age 12, went to juvenile detention then 7 years in prison on different charges from 17-25.
At age 16 me and my friend Preach dropped a mixtape called Bring The Hood. After dropping two mixtapes with BDH I served my 7 years and now I'm back with my first solo project and my team Real Gee'z Mafiya. My influences include Jasmine Jackson (cousin), Tupac, Biggie, Nas, Jay-Z, EPMD, Shaq, Jordan, Tyson, Carmelo Anthony, Huey P Newton, Malcolm X and Martin Luther King. 
SoundCloud: soundcloud.com/mackboy-mula
Twitter: twitter.com/youngmulafree
Stream G.O.D. (Gun Ovaries Drugs) below and make sure you head on over to DatPiff to cop the tape.