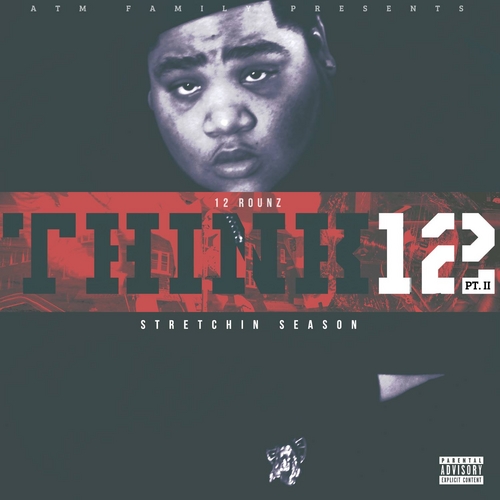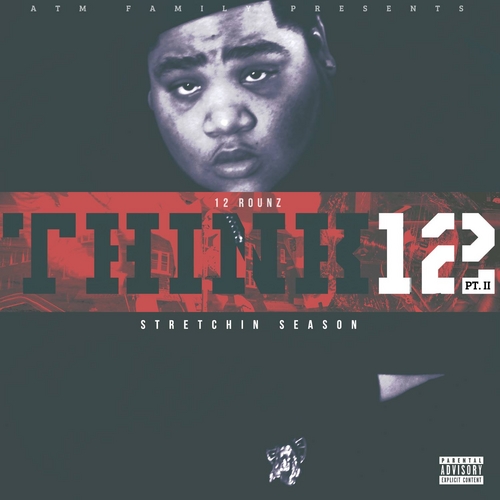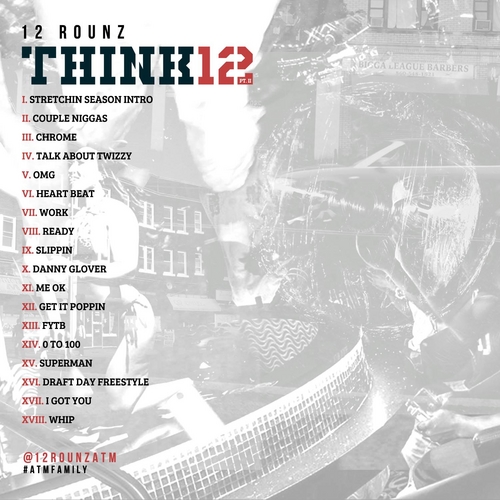 Connecticut rapper 12 Rounz has been grinding in the rap game ever since he was 16 and he's about to hit the next level of his career as well as bring his city with him.
Think 12: Stretchin Season is 12 Rounz's latest mixtape and showcases the rapper's gritty, street influences like Biggie, Jadakiss, Jay-Z, Styles P, 50 Cent and Dipset. The 19-track mixtape features 12 Rounz going in on popular hip-hop instrumentals such as Young Jeezy's "Seen It All," Young Thug's "Danny Glover" and Drake's "0 to 100."
Artist Background: Joshuan Khan-Jones better known by his stage name 12 Rounz was born on June 18, 1988 in Hartford Ct, the son of a Guyanese mother and Black American father. 12 Rounz uses the number 12 to represent the age he began his rap career as he started battle rapping local talent on the streets of Hartford, Rounz implies that he can't be outlasted lyrically.
At age 16 12 Rounz collaborated with fellow local artist Money Mann to form the duo "Trouble Minded Hustlers" together they would release a self titled mixtape in 2005 under Cash Squad entertainment, this would mark his first CD release.
12 Rounz continued to make a name for himself locally collaborating with various rap groups, and obtaining opening performances for the likes of R&B singer/songwriter Ryan Leslie, and rap artists Crime Mobb, A-Mafia, Lloyd Banks, Stalley, and Chinx Drugz. He has been embraced by Connecticut radio including but not limited to Hot 93.7fm, uglyradio.net, and 89.3fm 12Rounz has proven to be a budding talent with unmasked potential.
In 2011 12 Rounz formally began his solo career becoming the lead artist for independent management and video production company "ATM Family". On April 20, 2011 he released his first solo mixtape entitled "The Dutchmaster" which left many to regard him as one of the elite rap artist in Connecticut.
He has since followed this release with five additional mixtapes including "Think 12", "Too Big To Fail", "Dutchmaster 2", "The Missing Piece" and "Stretchin Season" all of which are currently available for free download on popular mixtape websites across the internet. Additionally 12 Rounz has been featured on popular music video website Worldstarhiphop.com with four video releases.
Currently 12 Rounz is intent on establishing himself as one of the premier rap artist in the music industry. With a strong presence on the mixtape circuit, and a growing fan base 12 Rounz is poised to make a universal name in the music industry. He is currently working on his 7th solo mixtape scheduled to release late 2014.
Stream Think 12: Stretchin Season below and hit up DatPiff to cop the tape. You can also check out Stop The Breaks' interview with 12 Rounz here.