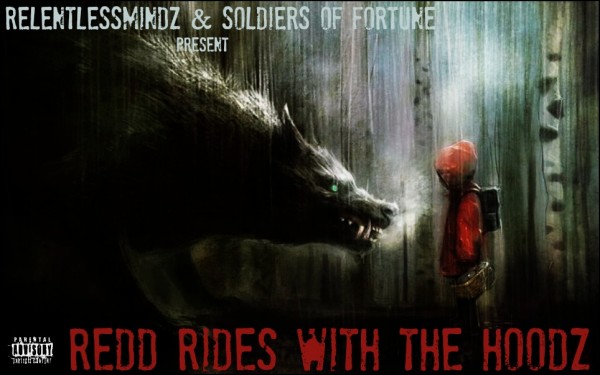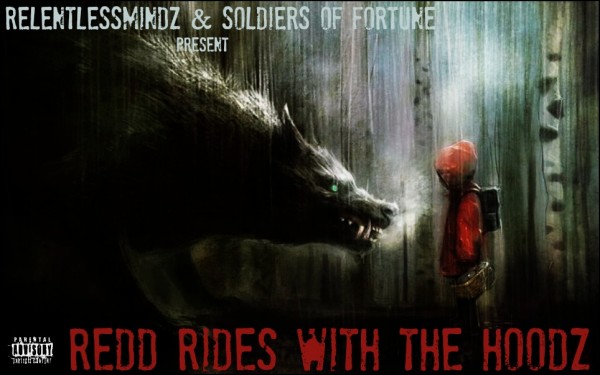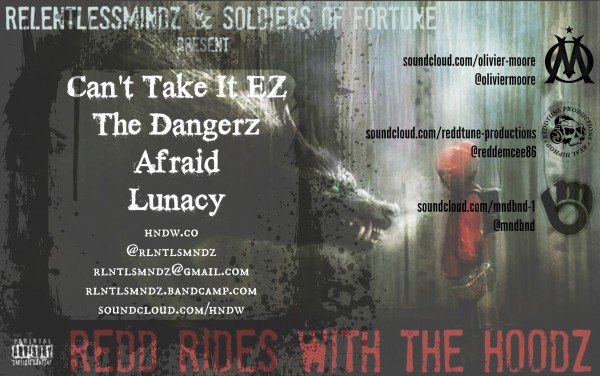 Hip-hop duo RelentlessMindz, made up of MCs, Mind Bendah and Olivier Moore,  are back to dropping flamers.
After dropping the incredibly dope 3-track EP, Baby Dragon Burns, earlier this year which featured Mind Bendah and Olivier Moore spitting verses over vintage, soul samples; dusty breakbeats and funky loops produced by Apollo Brown, the duo are back with another EP – Red Rides With The Hoodz.
Eagerly anticipating fans were treated to the single "The Dangerz" before the EP dropped and were treated to a taster of what was to come.
Produced entirely by UK rapper and producer, Redd Tune, and strictly no guest verse, Red Rides With The Hoodz is a 4-track EP featuring hardcore rhymes and beats.
Mind Bendah and Olivier Moore rhyme with an unrelenting, almost unhinged style, covering abstract topics over haunting, ominous loops courtesy of Redd Tune.
If you're a fan of lyric-driven hip-hop over dark, hard-hitting production, you definitely need to check out Red Rides With The Hoodz. 
Stream the Red Rides With The Hoodz EP below. Alternatively you can go to the RelentlessMindz Bandcamp page to cop the project. Go follow the artists on Twitter: @OlivierMoore, @MNDBND and @REDDEMCEE86.
About RelentlessMindz
Mind Bendah: Growing up in New York, in the exact era when Hip hop was thriving, gave me a certain feel for the culture.  The culture was an exact fit to the life I was growing up in.  I gravitated towards it and have never looked back.  The culture means everything to me. As an m.c., I am trying to keep that culture alive and strong.  Though my music, I profess, I confess, and I contest my life's trials & struggles as an individual, and as a fan of hip hop.  My music is meant for you to "listen in order for you to comprehend" the message.  There is more to Hip Hop then sex, money, drugs, and violence.
Olivier Moore: All I did coming up was listen to every type of music I could get into my ears.  From John Coltrane to Alice in Chains, Bach to Rakim, Muddy Waters to Bjork…  I have always been mesmerized by rhythm & melody.  I have always been one to put my thoughts on paper, so when Hip Hop was emerging in the late 80′s & early 90′s, I knew we would have a lifelong love affair.   She was a natural fit for me – rhythm, melody, & words with no topical constraints?  Hip Hop is my baby, & I am here to treat her like the goddess she is.