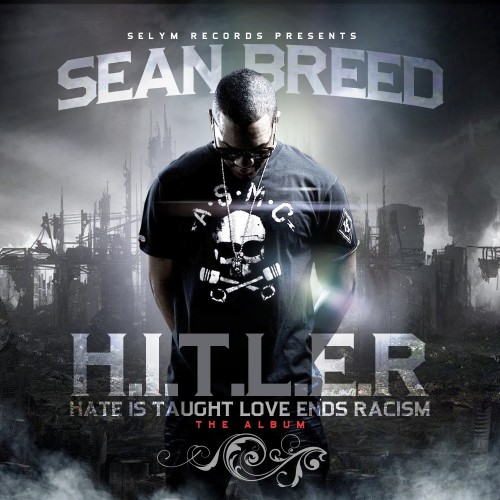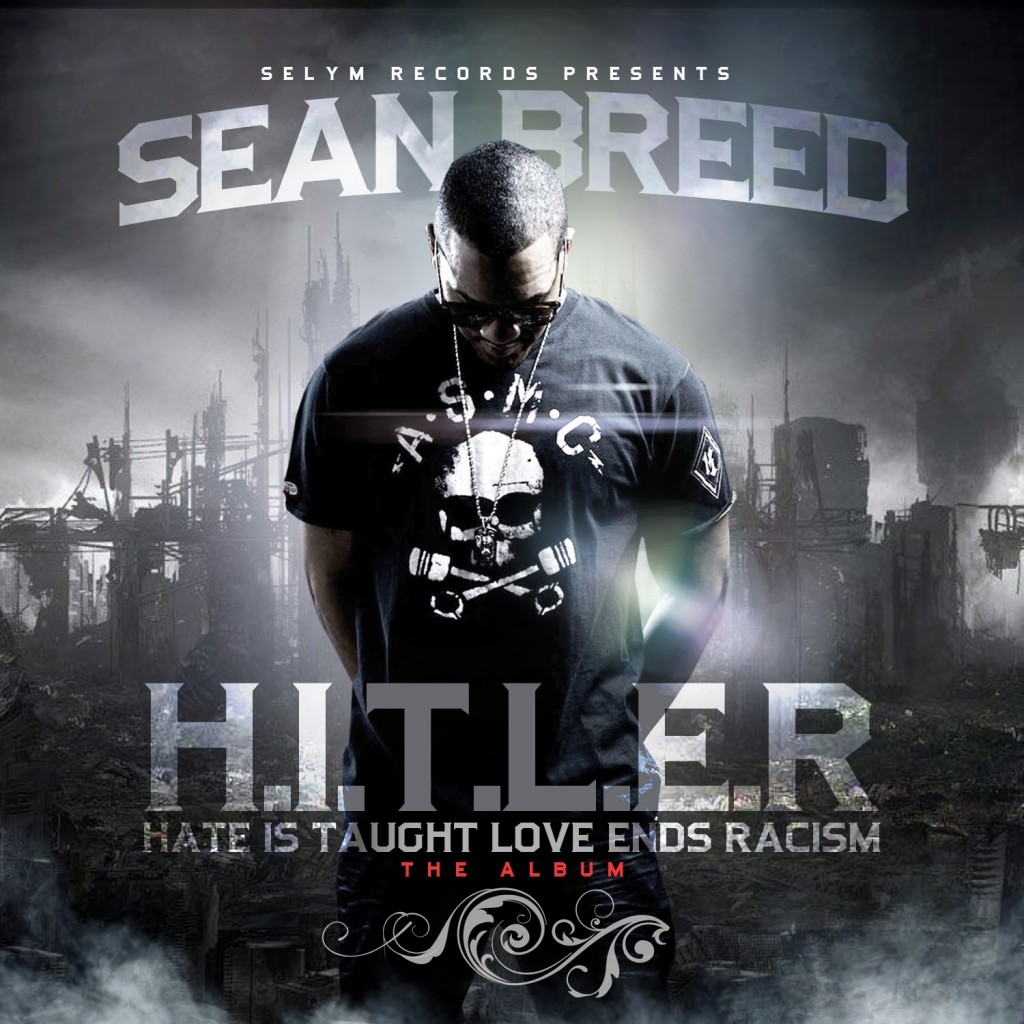 There aren't too many hip-hop artists like Sean Breed out there. As the founder Selym Records and provocative artist with daring content, the Brooklyn-born rapper has been stirring the rap game up with his latest release – H.I.T.L.E.R (Hate Is Taught Love Ends Racism).
Recorded over the past year and released in May of this year, H.I.T.L.E.R (Hate Is Taught Love Ends Racism) is what Sean Breed calls his "most compelling, diversified, artistically controversial album" to date and features guest appearances from the likes of Shane Marcus and Chris Jackson.
Download H.I.T.L.E.R (Hate Is Taught Love Ends Racism) on iTunes and read Sean Breed's profile below. You can also check out Stop The Breaks' interview with him here.
Artist Background: Shawn Myles grew up in a world that would have destroyed most. However, he used his experiences to build the man that we now know as "Sean Breed".
In Brooklyn, New York, Sean was born into an environment that was mentally and physically abusive for his mother at the hands of his biological father. Knowing that she needed to leave that violent situation for the sake of both herself and her son they left when Sean was 6 years old.
His mother soon remarried and moved them to Staten Island. Although they were away from his violent father they entered an even worst environment by moving into the New Brighton Projects. Drug deals, shootouts, and murders quickly became a daily part of Sean Breed's life.
Having a strong belief that life had much more to offer him; Sean Breed made a conscious decision at a young age not to become a product of his environment. Instead, he took to his pen and loose leaf to become the narrator for the visual darkness he saw everyday in one of the most notoriously dangerous housing projects in New York.
He began to use poetry as a creative outlet which garnered him positive praise from everyone that read it. Elements of creativity, specifically music, were embedded into Sean Breed even before his birth thanks to his mother. As a way to mental escape the brutal abuse of her then husband, she would constantly have a portable radio to her ear during her pregnancy. This was the true beginning of his musical path.
Before gaining an appreciation for rap Sean Breed related to the songs of R&B greats such as Stevie Wonder, The Jackson Five, Smokey Robinson, and Gladys Knight just to name a few. While he has been influenced by many rappers over the years, Sean Breed salutes Run DMC as being his biggest inspiration.
Using the musical knowledge he has gained Sean Breed recorded numerous tracks, many produced by his younger brother Shannon "Beat'N Da Oddz' Myles", which have garnered him opportunities to work with various well known artists.
Sean Breed has travelled the world and performed on many stages with various outstanding performers. The huge response that a song he recorded for Jive Records European Division for the "Mystery Of Beat Boxing" compilation album entitled "What We Got" created a demand for him to do a multi-country tour across Europe. Sean Breed grew up in a small and stifling environment but he now uses his music as means to reach the entire world.
In 2005, Sean Breed started Selym Records and released a multitude of Independent singles, one of which entitled "Take A Picture" became an instant hit. The tracks music video has close to a million views to date. For the past year Sean Breed has been recording probably his most compelling, diversified, artistically controversial album called "HITLER".
It is his first commercially and independently released full length LP to date. While many may take pause to the album's title it is meant to start a dialogue while musically entertaining the masses. H.ate I.s T.aught L.ove E.nds R.acism so if you don't yet prepare to love Sean Breed!