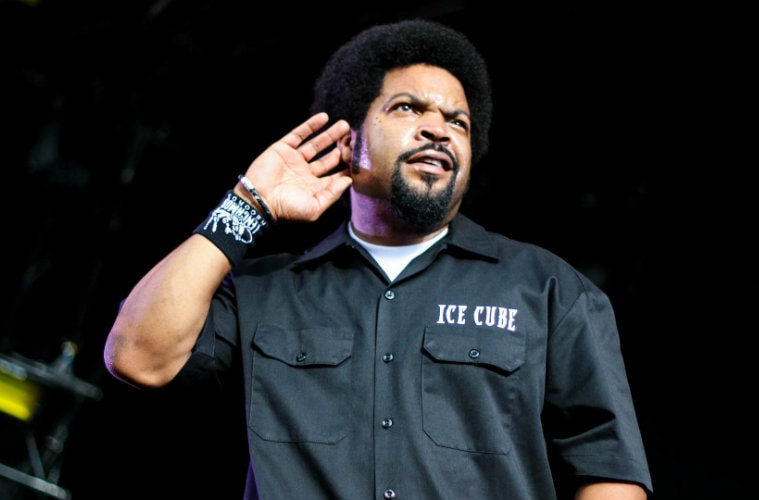 In part 3 of the 50 greatest rappers of all time, Stop The Breaks looked at a range of rappers, including Xzibit, Royce da 5'9", Talib Kweli, Lauryn Hill, Pharoahe Monch, Big Pun, GZA, Mos Def, Busta Rhymes and Slick Rick, and what made them the best to ever do it.
So here we go, Stop The Breaks looks at part 4, the top 20 to 11 of the 50 greatest rappers of all time.
Independent artists: learn how to build a fanbase and make money from your music. 
20. Lil Wayne – Greatest Rappers Of All Time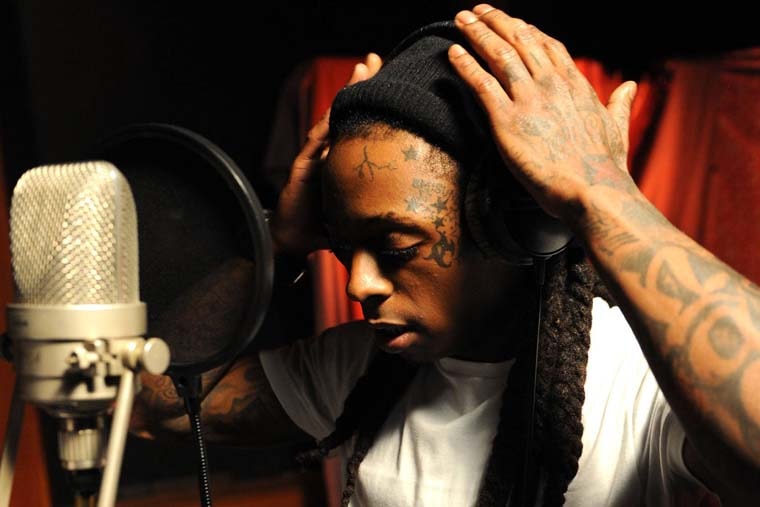 Discography: Guerrilla Warfare (1999) (with Hot Boys), Tha Block Is Hot (1999), Lights Out (2000), 500 Degreez (2002), Let 'Em Burn (2003) (with Hot Boys), Tha Carter (2004), Tha Carter II (2005), Like Father, Like Son (2006) (with Birdman), Tha Carter III (2008), We Are Young Money (2009) (with Young Money), Rebirth (2010), I Am Not a Human Being (2010), Tha Carter IV (2011), I Am Not a Human Being II (2013), Rich Gang (2013) (with Rich Gang), Rise of an Empire (2014) (with Young Money), Free Weezy Album (2015)
No other rapper has ever had quite a run like Lil Wayne did during that 2005 to 2008 period. It was like the perfect narrative – in 2005 he drops Tha Carter II and claims the "Best Rapper Alive" title then goes on a mixtape and features run so crazy that we're still feeling it to this day.
No other rapper mixtape is touching Da Drought 3 or  Dedication 2. Stop it. Forget it. Don't even try to say otherwise. And as for the guest appearances, shit was fucking ridiculous. Any rapper or R&B artist who was hot at the time had to get Weezy on their shit to get hotter. From Kanye West to Chris Brown to Chamillionaire to Jay-Z, everybody was reaching out for a Lil Wayne 16.
Then Tha Carter III drops in 2008 and cements his status, not only as the best rapper alive, but as the biggest hip-hop superstar in the fucking world. With "Lollipop" on one hand and "A Milli" on the other hand, Weezy had the streets, the club and the radio on lock.
After that, people started talking about Weezy falling off. Acting like No Ceilings wasn't another classic mixtape. Or that Tha Carter IV didn't have some fucking joints on it. But it's all good, Weezy knows what's up, he knows he has some making up to do to his fans. Let's see what Tha Carter V brings.
19. Slick Rick – Greatest Rappers Of All Time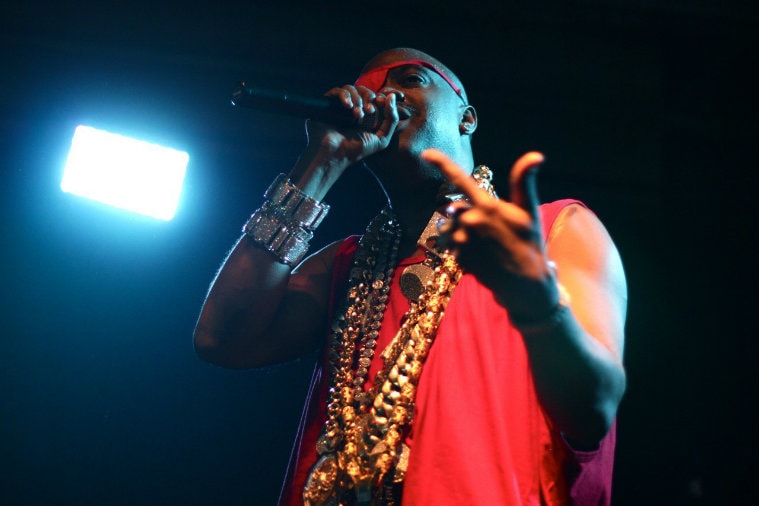 Discography: The Great Adventures of Slick Rick (1988), The Ruler's Back (1991), Behind Bars (1994), The Art of Storytelling (1999)
Alright, hands up if you think Slick Rick is without doubt, the COOLEST rapper ever to grace the mic? Yeap, I won't argue with that.
Sorry Andre 3000 but when you sport gold chains the size of tree trunks, medallions as big as dinner plates, rhyme in an English accent and wear an eye patch, then you're unarguably the coolest dude around. Next to Biz Markie, you won't find another rapper more adored and respected.
Young dudes like Raekwon, Chamillionaire and Mos Def regularly call upon Slick Rick to spit a guest verse and he sure as hell never fails to impress. In terms of influence, the only rapper I think matches Slick Rick's wide impact would be Rakim.
Having mastered the art of storytelling, Slick Rick frequently assumed different characters within his stories; rapping with different vocal inflections and pitch – something rappers like Biggie and Eminem have gone on to do. And while there have been plenty rappers willing to take up the storytelling mantle, make no mistake, Slick Rick was the original and to this day, remains the greatest of all time.
18. Redman – Greatest Rappers Of All Time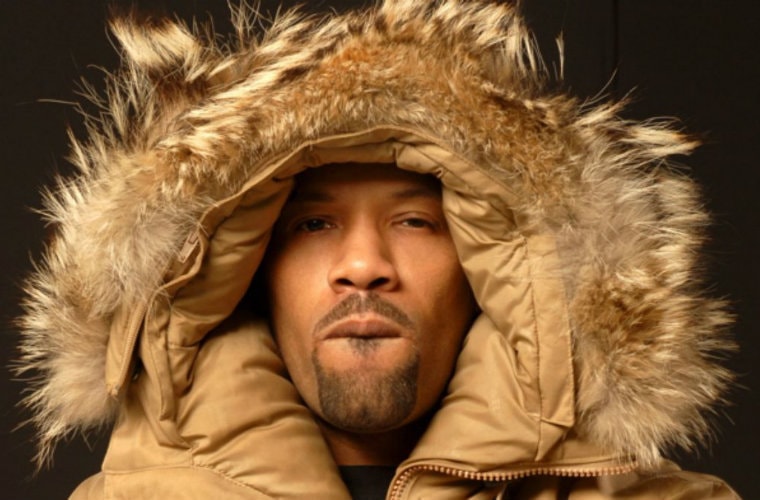 Discography: Whut? Thee Album (1992), Dare Iz a Darkside (1994), Muddy Waters (1996), Doc's da Name 2000 (1998), Malpractice (2001), Red Gone Wild: Thee Album (2007), Reggie (2010), El Niño (with Def Squad) (1998), Blackout! (with Method Man) (1999), Blackout! 2 (with Method Man) (2009), Mudface (2015)
Redman's style is all about having a good time. You'll never hear him rap about economy woes, political issues or the troubles in society and if you did, you wouldn't know what to think of it.
Debuting in '91 on the ultra-funky EPMD cut 'Hardcore', Redman has gone on to build a solid career out of hardcore, in-your-face rhymes, a wicked sense of humour and his love for the almighty pot plant.
That's 14 years and 7 albums deep, not to mention countless guest appearances and his Blackout! collaboration with Method Man, Redman has maintained a prolific profile in the industry.
Even though he stands as a Golden Age icon, Redman remains young at heart and appears to have no problem blending in with succeeding waves of musicians. Whether it's a guest spot on a Christina Aguilera track or exchanging rhymes with Ghostface and Raekwon; Redman is the go to rapper when it comes to aggressive flows and funky rhymes.
17. Black Thought – Greatest Rappers Of All Time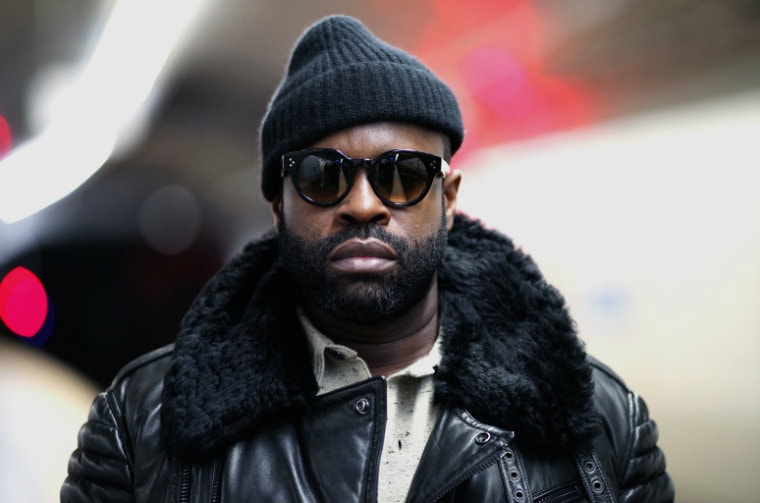 Discography: Organix! (1993), Do You Want More?!!!??! (1995), Illadelph Halflife (1996), Things Fall Apart (1999), Phrenology (2002), The Tipping Point (2004), Game Theory (2006), Rising Down (2008), How I Got Over (2010), Undun (2011), …And Then You Shoot Your Cousin (2014)
I'll say it now – Black Thought is the most underrated, the most consistent and the most well rounded rapping today. It's quite a claim but it's the truth. Black Thought comes from a long line of old school lyrical heavyweights like G Rap, Kane and The D.O.C. who always come on to a track with 100 percent effort and rip the beat up hard.
When it comes to lyricism, Thought is always in top form, giving it all he's got every time, starting from Organix (1993) to How I Got Over (2010), he's remained an incredibly consistent rapping for nearly 20 years. And I think the reason why is because Black Thought has never become comfortable or cared too much about The Roots' success over the years.
Despite overwhelming critical acclaim and relative commercial success, Thought has stayed passionate for his craft and has never let his rhymes stagnate. Like we saw with 2004's 'Boom' where Black Thought uncannily mimicked G Rap and Kane, he's constantly pushing himself forward and not afraid of experimenting.
But aside from the fluid battle rhymes and braggadocio we witnessed on the earlier albums, Black Thought has also improved tremendously on his songwriting. Compare older tracks like 'Proceed' and 'Distortion to Static' to more recent ones like 'Clock with No Hands' and 'Dear God 2.0′ and you'll notice the difference in song structure, prevailing themes and emotional content. Excelling in poetic songwriting, scorching battle rhymes and vibrant live performances, it's not hard to see why I named him the most well rounded ever.
Sometimes you hear the band's music overpower Black Thought's vocals and the fact that The Roots are so well known for their live instrumentation and experimental artistry means that at times their lead vocalist is shunned to the side. Some people only know Black Thought as the guy who raps in The Roots.
Underrated? Definitely! I mean, how many times have you seen Black Thought appear on these types of lists? Even with a whole band at his disposal, all Black Thought needs is a raw breakbeat, a funky bassline and he'll show you why he's one of the greatest rappers of all time.
16. Scarface – Greatest Rappers Of All Time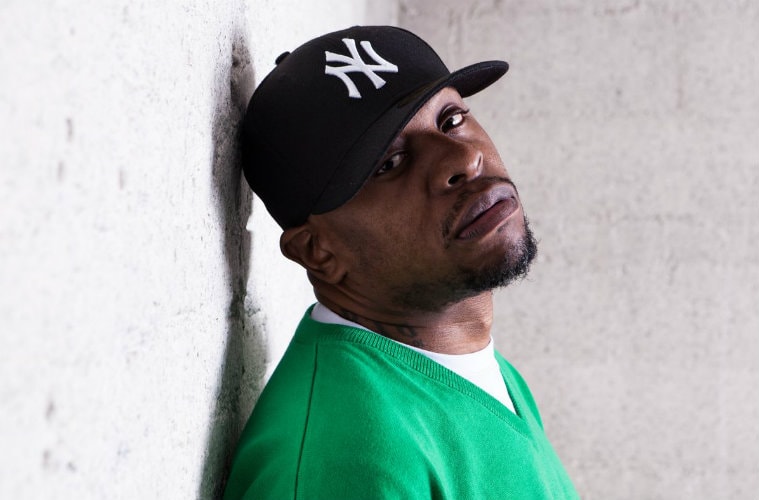 Discography: Mr. Scarface Is Back (1991), The World Is Yours (1993), The Diary (1994), The Untouchable (1997), My Homies (1998), The Last of a Dying Breed (2000), The Fix (2002), Balls and My Word (2003), My Homies Part 2 (2006), Made (2007), Emeritus (2008), Grip It! On That Other Level (as Geto Boys) (1989), The Geto Boys (as Geto Boys) (1990), We Can't Be Stopped (as Geto Boys) (1991), Till Death Do Us Part (as Geto Boys) (1993), The Resurrection (as Geto Boys) (1996), Da Good da Bad & da Ugly (as Geto Boys) (1998), The Foundation (as Geto Boys) (2005), Deeply Rooted (2015)
If I said Biz Markie is the most beloved rapping of all time, then I think the most respected would have to be Scarface. Respect for Scarface from other rappers would definitely be out of pure awe at his longevity, heavyweight status and brilliant crime tales. Even though as an integral member of Geto Boys, Scarface has left his mark on hip hop through his solo career.
The epitome of a crime-hardened, street commentator, Scarface raps as if the whole weight of the world is bearing down heavily on his shoulders. His mastery of poetic rhymes, soft-spoken delivery, fluctuating flow and weary voice sound as if he's seen too much in his lifetime. 'I Seen a Man Die' still remains, to this day, a pinnacle of balance between cold third-person observations and melancholic first-hand storytelling.
Still dropping quality albums to this day, Scarface shows no sign of slowing down and with his last release (Emeritus, 2008) he's only further strengthening his unforgettable legacy as one of the best rappers of all time.
Independent artists: learn how to build a fanbase and make money from your music.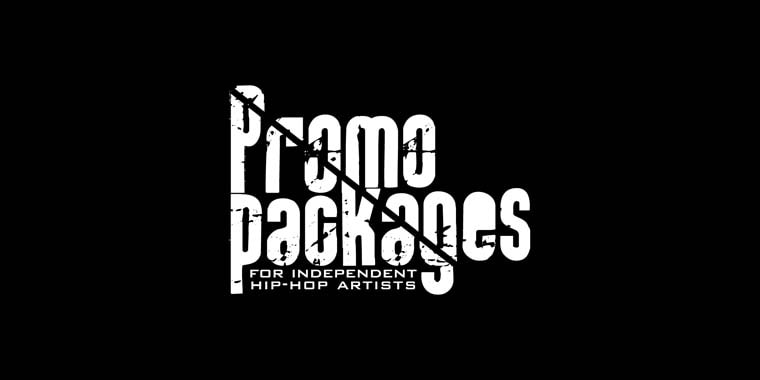 15. Chuck D – Greatest Rappers Of All Time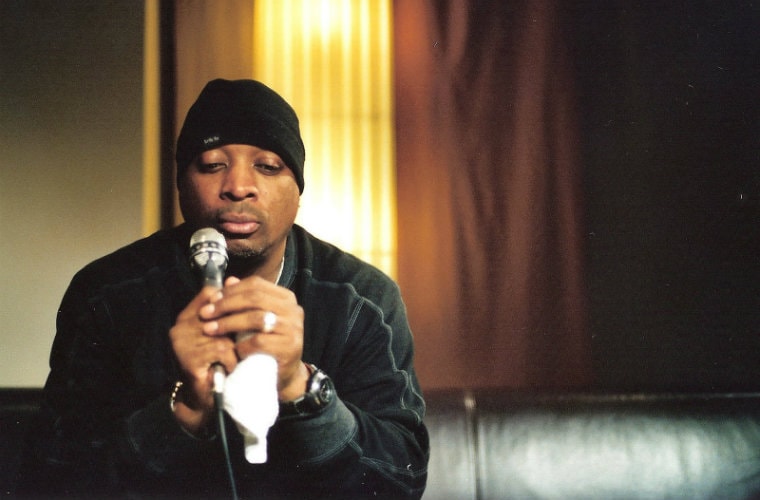 Discography: Autobiography of Mistachuck (as a solo artist) (1996), Yo! Bum Rush the Show (1987), It Takes a Nation of Millions to Hold Us Back (1988), Fear of a Black Planet (1990), Apocalypse 91… The Enemy Strikes Black (1991), Muse Sick-n-Hour Mess Age (1994), There's a Poison Goin' On (1999), Revolverlution (2002), New Whirl Odor (2005), Rebirth of a Nation (2006), How You Sell Soul to a Soulless People Who Sold Their Soul? (2007), Most of My Heroes Still Don't Appear on No Stamp (2012), The Evil Empire of Everything (2012)
Like the great orators of history – Malcolm X, Winston Churchill and JFK – Chuck D's voice and words had an empowering effect to them. There are some fantastic rapping voices out there, whether it's Meth's delightful husk, G Rap's harsh lisp or KRS-One's booming baritone. But let's be honest, none of them have the same powerful authority behind them like Chuck D's.
His tremendous bellow and incendiary lyrics, paired with the Bomb Squad's thunderous beats was a match made in heaven and thanks to them, Public Enemy remains, to this day, the most important hip hop group in history.
Taking on corporate America and battling social injustice was Chuck D's primary concern; and in a genre where taking on fellow rappings was a norm, he aimed for more ambitious targets – 'Fight the Power' anyone?
Direct and eloquent; persuasive and angry; satirical and intelligent; Chuck D is the ultimate revolutionary and one of the greatest rappers of all time.
14. Common – Greatest Rappers Of All Time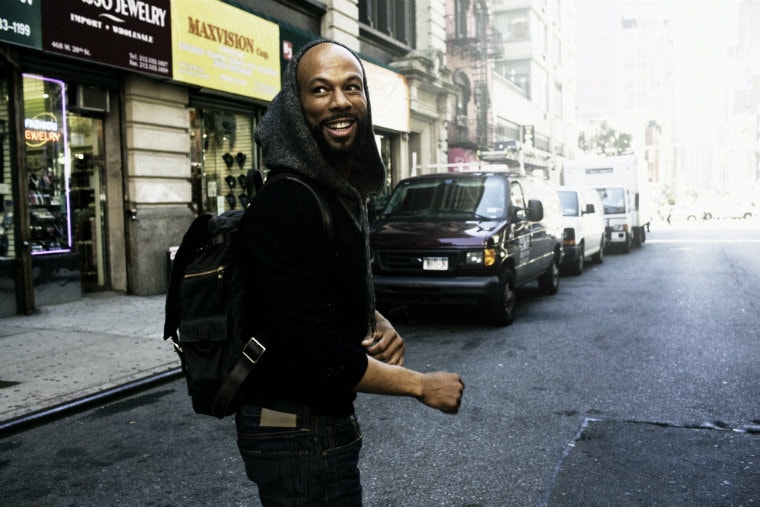 Discography: Can I Borrow a Dollar? (1992), Resurrection (1994), One Day It'll All Make Sense (1997), Like Water for Chocolate (2000), Electric Circus (2002), Be (2005), Finding Forever (2007), Universal Mind Control (2008), The Dreamer/The Believer (2011), Nobody's Smiling (2014), Black America Again (2015)
Don't for a second think just because he's pondered the state of hip hop music and rapped about abortions, Afro-centricity and societal woes in his past rhymes, that Common's a softie.
Ice Cube and his Westside Connection cronies made that mistake only to have Common turn around and without even raising his voice, intelligently dismantle them. As a battle rapper, Common has shown that he can take on the best of them but as a poet and a writer, well, he's simply in a class of his own.
Creator of some of the most poignant tracks in history, Common transformed hip hop into a woman ('I Used to Love H.E.R.), achieved extraordinary emotional impact as he thoughtfully examined an abortion ('Retrospect for Life') and crafted the best female tribute track with the J Dilla-helmed 'The Light.'
From 1992′s Can I Borrow a Dollar? to 2014′s Nobody's Smiling, Common has never failed with his elegant rhymes and thought-provoking statements, and his body of work remains one of the best in the industry and he's still currently one of the best rappers alive.
13. LL Cool J – Greatest Rappers Of All Time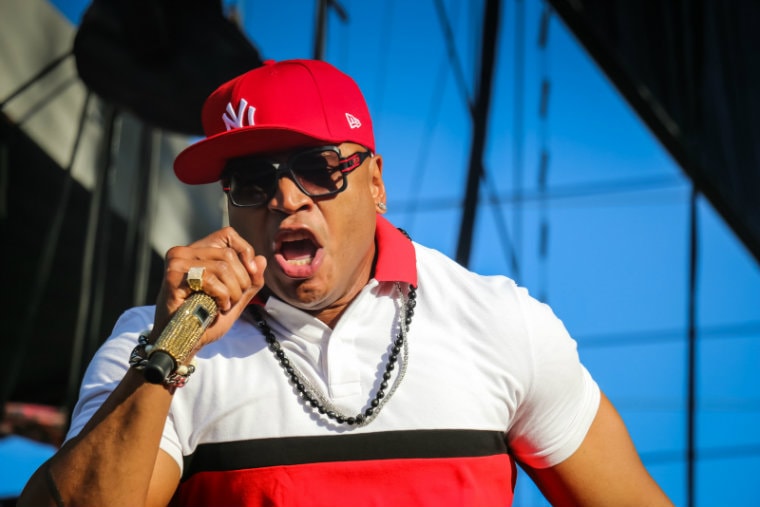 Discography: Radio (1985), Bigger and Deffer (1987), Walking with a Panther (1989), Mama Said Knock You Out (1990), 14 Shots to the Dome (1993), Mr. Smith (1995), Phenomenon (1997), G.O.A.T. (2000), 10 (2002), The DEFinition (2004), Todd Smith (2006), Exit 13 (2008), Authentic (2013)
I think the strongest and most important factor that pushes LL Cool J onto so many people's top 10, 20 or 50 list is his longevity and adaptability. Seriously, the dude's a hip hop phenomenon.
Here's an rapping that debuted in 1985 with searing b-boy rhymes over Rick Rubin's crunching beats; has collaborated with the likes of DMX, Method Man, 50 Cent, Jennifer Lopez; made a comeback to commercial and hip hop relevance with the bare-knuckled Mama Said Knock You Out and has released his 13th album (Authentic) in 2013.
25 years and he's still standing, that's quite a feat. His ability to adapt, survive and thrive in an increasingly unstable musical landscape through 3 decades AND produce hits is unprecedented. Adored by the ladies and respected by the hardest hip hop heads; LL Cool J is definitely one of the best rappers of all time.
12. Kool G Rap – Greatest Rappers Of All Time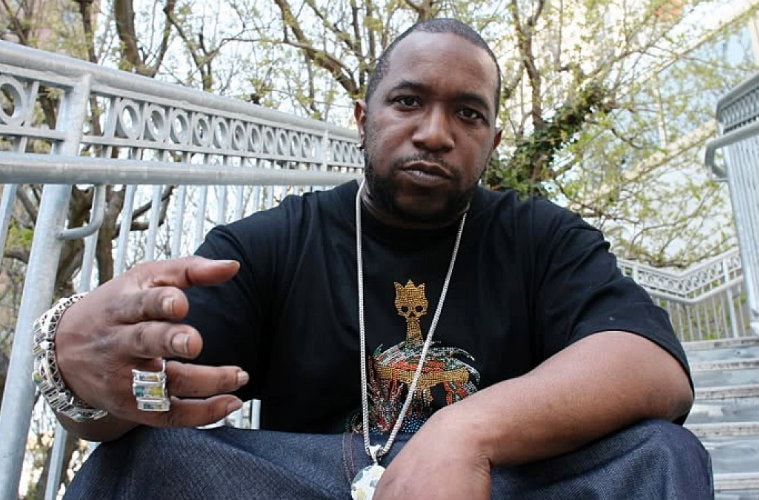 Discography: Road to the Riches (1989), Wanted: Dead or Alive (1990), Live and Let Die (1992), 4,5,6 (1995), Roots of Evil (1998), The Giancana Story (2002), Click of Respect (with The 5 Family Click) (2003), Half a Klip (2007), Riches, Royalty, Respect (2011), Once Upon A Crime (with Necro as The Godfathers) (2013)
Is there a rapper out there who spits harder than Kool G Rap? I wrote previously that Just-Ice may be a contender, but make no mistake, G Rap is the hardest of all time.
During the late '80s and early '90s there was Rakim, Kane, KRS-One and Kool Moe Dee reigning lyrically on the East Coast. Then along came Kool G Rap, nearly overthrowing Kane off 'The Symphony' and establishing himself as the hardcore rapper of the time.
Back then most of the pioneers had their niche – Slick Rick's was storytelling, Kane and Lord Finesse had their punch-lines and Rakim had the insanely complex rhyme schemes. For G Rap he was an internal rhymes specialist.
Obvious descendents of his style include AZ, Big Pun and Eminem but his uncompromising lyricism and gritty street tales have influenced dozens of other East Coast rappings. In fact, albums like Doe or Die, Reasonable Doubt and Only Built 4 Cuban Linx… can be directly attributed to Kool G Rap mafioso narratives.
A lyricist of the highest calibre, he's kept his advanced skills razor sharp throughout the years and it honestly didn't surprise me at all when I heard him outgun Em, Pharoahe Monch, Tech N9ne and Chino XL among others on 1999's 'The Anthem.' To this day, you won't find an rapping who delivers his rhymes more relentlessly, flows harder or rhymes more hardcore than Kool G Rap.
11. Ice Cube – Greatest Rappers Of All Time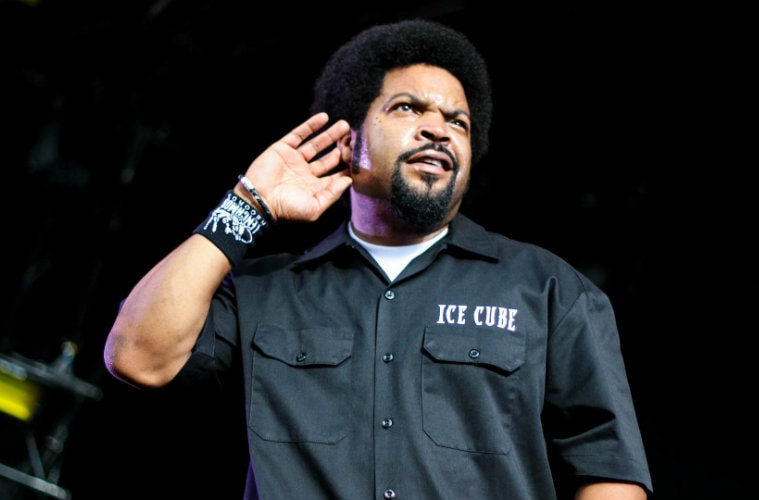 Discography: AmeriKKKa's Most Wanted (1990), Kill at Will (1990), Death Certificate (1991), The Predator (1992), Lethal Injection (1993), War & Peace Vol. 1 (The War Disc) (1998), War & Peace Vol. 2 (The Peace Disc) (2000), Laugh Now, Cry Later (2006), Raw Footage (2008), I Am the West (2010), N.W.A. and the Posse (with N.W.A.) (1987), Straight Outta Compton (with N.W.A.) (1988), Bow Down (with Westside Connection) (1996), Terrorist Threats (with Westside Connection) (2003)
How many rappers are there who debuted in the '80s and are still standing tall today? I can't think of that many. In fact, aside from Ice Cube, there isn't another rapper out there who blossomed in the Golden Age, and is still making strong music to this day.
The main lyrical force behind N.W.A.'s provocative image, creator of Amerikka's Most Wanted and Death Certificate – two of hip hop's greatest albums, and having released his latest album I Am the West in 2010, it's safe to say, Ice Cube is one of rap's most iconic figures.
A revolutionary and gangster rolled up in one, Cube's hostile rhymes, direct delivery and frank manner of speaking made him one of hip hop's most feared rapping. Aside from Chuck D, no other hip hop artist was wrecking havoc on the industry like Cube.
Singlehandedly shutting N.W.A. with the legendary 'No Vaseline', Cube went on to take on Cypress Hill, attacked Common for 'I Used to Love H.E.R.' and alongside Mack 10 and WC, defended the West Coast against East Coast discrimination.
I might consider Kool Moe Dee as the greatest battle rapper of all time, but now that I think about it – Ice Cube might just shut him down as well.
Still continuing to release quality albums to this day – unlike other rappers who debuted early in the game – Ice Cube remains a hip hop legend and a relevant figure in the ever-changing landscape.
Independent artists: learn how to build a fanbase and make money from your music. 
More in the 50 Greatest Rappers Of All Time series: