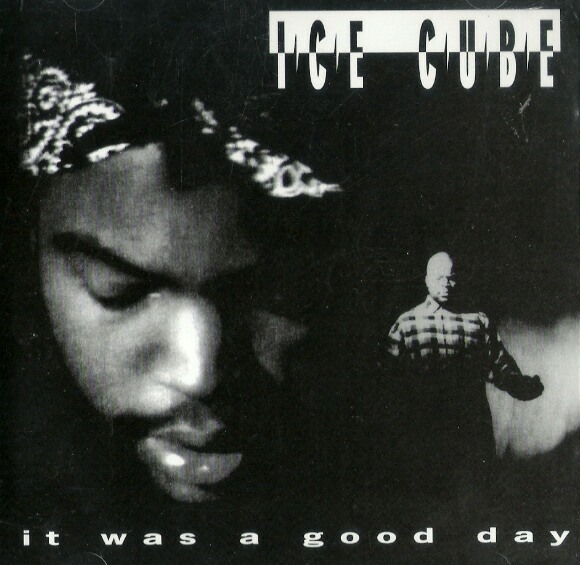 On part 1 of the series, we looked at old school classics from Audio Two and Ice-T, Kanye's first street anthem, T.I.'s coronation track and 50's smash hit. On part 2 of the series, we ranked Weezy's "A Milli," classics from EPMD and The Fugees, Gang Starr's party rocking anthem and more.
This time Stop The Breaks looks at the two greatest comeback singles of all time, one of the most influential hip-hop tracks ever as well as the most loved hip-hop song of all time.
Let's take a look at part 3 of the 50 greatest hip-hop singles of all time.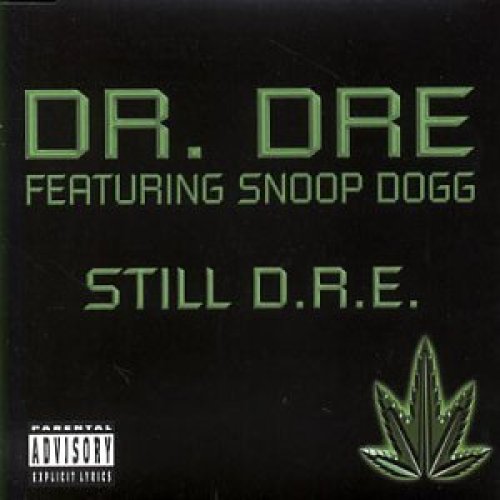 30. Dr. Dre – Still D.R.E.
Producer: Dr. Dre, Mel-Man, Scott Storch
Released: October 13, 1999
Album: The Chronic 2001
Label: Aftermath, Interscope
From the N.W.A. days to Death Row days, Dr. Dre was arguably one of the top and most important hip-hop producers of all time. Straight Outta Compton, No One Can Do It Better, The Chronic, Doggystyle, it was like every record Dre touched, he changed the game.
 But then something happened. Maybe it was because 2Pac was wreaking havoc on the East Coast or Suge Knight had turned Death Row Records from a creative powerhouse to a gangster's paradise. Either way, Dre was not feeling it and it showed in his production work. I mean, fuck, The Firm album was a disappointment despite easily hitting platinum status. If Nas and Dr. Dre can't get together and make a classic, something was definitely wrong.
But hip-hop has learnt to never count Dre out. With Eminem on the left of him, Snoop Dogg on the right and Mel-Man helping behind the boards, Dre was back and 2001's first single "Still D.R.E." said it all. With stripped down, sinister piano grooves driving the beat and a verse written by Jay-Z, the track announced an era ruled by Aftermath.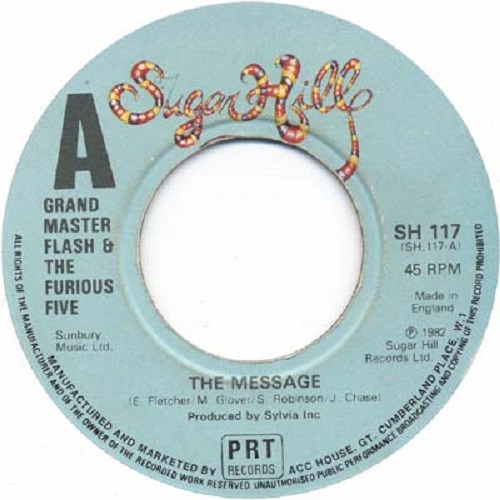 29. Grandmaster Flash and the Furious Five – The Message
Producer: Ed Fletcher, Clifton "Jiggs" Chase, Sylvia Robinson
Released: July 1, 1982
Album: The Message
Label: Sugar Hill
Before Melle Mel rapped about broken glass everywhere, hip-hop artists weren't talking about that street shit like that. It was only after "The Message" was released when rappers began to incorporate more commentary into their rhymes instead of just the usual party stuff.
Any street rapper, from Jay-Z to 50 Cent to Pusha T, is Melle Mel's son. Plus the beat is banging as well. Why do you think Ice Cube used it for his "Check Yo Self" remix?
The point is, every now and then, there's a rap song that just comes in and changes everything. "The Message" was one of them, turning the art of rap into a more serious, socially conscious genre and is definitely one of the greatest hip-hop singles of all time.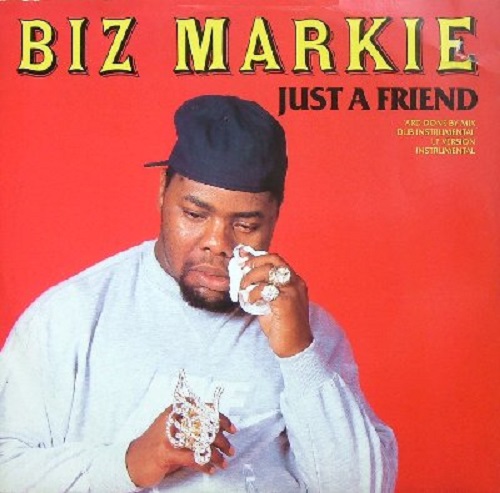 28. Biz Markie – Just A Friend
Producer: Biz Markie
Released:September, 21 1989
Album: The Biz Never Sleeps
Label: Cold Chillin', Warner Bros.
You! You got what I need but you say he's just a friend. C'MON! How do you not sing along to that? Even the most cynical, hoodie-wearing, Timberland-stomping hip-hop fan would break out as soon as they hear Biz Markie belt out those tunes.
These days we've got dudes like Future and Drake pouring their hearts over rap lyrics but let's not forget who started all shit – the Diabolical Biz Markie.
There's a great story Biz tells on the Peter Rosenberg and Cipha Sounds' Juan Epstein podcast: at live shows, he would start off the song and just have the whole crowd finish it for him without wasting a breath. There's absolutely no arguing against – "Just A Friend" is the most memorable and loved hip-hop song of all time.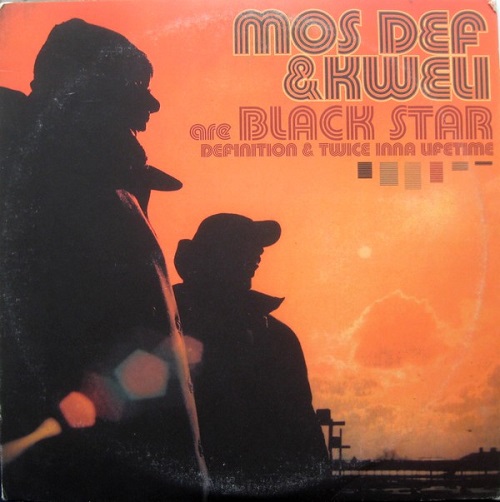 27. Black Star – Definition
Producer: Hi-Tek
Released: May 26, 1998
Album: Mos Def & Talib Kweli Are Black Star
Label: Rawkus Records
Let's think back to 1998 in hip-hop. Puffy had the radio game completely locked down, Jay-Z had blown up to become one of hip-hop's A-listers, DMX was starting to make waves in the industry and Master P was making history with his savvy entrepreneurial techniques.
Somewhere amongst all this, two Brooklyn rappers were quietly crafting a classic for the underground heads. From the smooth Hi-Tek production to the Boogie Down Productions sample to Talib Kweli and Mos Def's nimble, relatable rhymes, "Definition" was an instant classic from beginning to end.
As the first single off the Black Star album, which in turn was one of the first releases off Rawkus Records "Definition" wasn't just responsible for launching Mos Def and Talib Kweli's career and also for an era of incredible underground hip-hop music.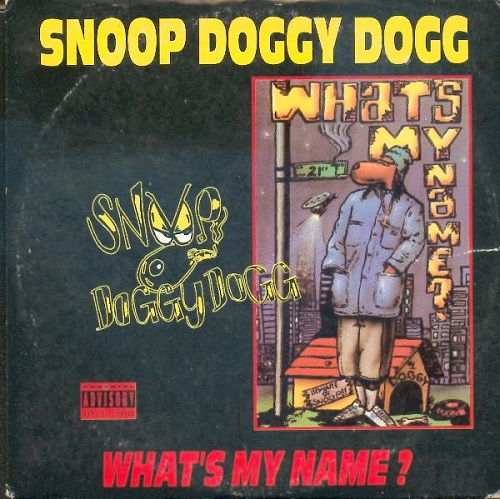 26. Snoop Dogg – Who Am I? (What's My Name?)
Producer: Dr. Dre
Released: October 30, 1993
Album: Doggystyle
Label: Death Row Records, Interscope Records, Atlantic Records
It's hard to imagine how amazing the anticipation for Snoop Dogg's first album was back in 1993. The only modern day rapper I can think of is 50 Cent when he was breaking into the rap game 10 years after Snoop.
Think about it. Snoop played an enormous role in The Chronic, arguably the most transformative and revolutionary hip-hop record ever created. Snoop's vocals over Dre's beats were a match made in heaven and hip-hop fans couldn't get enough of it.
So when "Who Am I? (What's My Name?)" was released in October '93, that shit blew Snoop up to whole another level – peaking in the Billboard Hot 100's top 10. Released a month later, Doggystyle moved over 800,000 units in its first week, setting the commercial record for a debut artist. Enough said.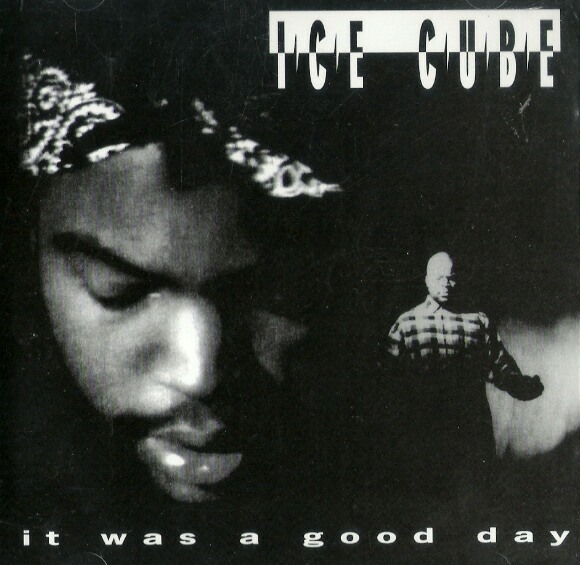 25. Ice Cube – It Was a Good Day
Producer: DJ Pooh
Released: February 23, 1993
Album: The Predator
Label: Priority
As a rapper with over 20 years of music under his belt, to say that "It Was a Good Day" is Ice Cube's greatest song of all time speaks volumes of it. What more can you say about this classic? The gorgeous Isley Brothers sample? Cube at his storytelling best? The incredible music video?
It was a momentary respite, a lull in the violence, a temporary change from the charged Ice Cube we all know and love. Long before Kendrick Lamar took us on his eventful night, Cube drove listeners through the Compton on a regular '92 day. Not only the best Ice Cube of all time but one of the greatest hip-hop singles ever.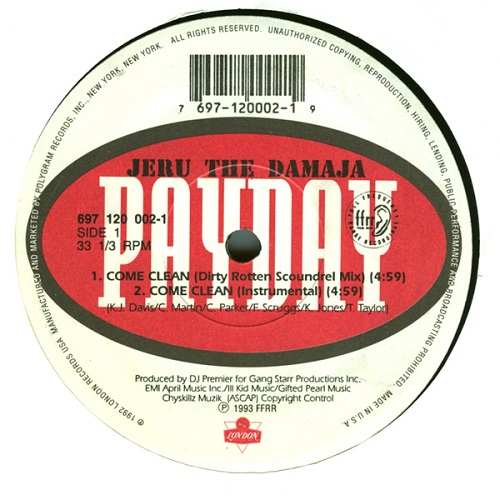 24. Jeru the Damaja – Come Clean
Producer: DJ Premier
Released: 1993
Album: The Sun Rises in the East
Label: Full Frequency Range Recordings
As one of the greatest hip-hop producers of all time, Premo has laced some of the best rappers of all time with some serious heat. Whether it was Jay-Z's "Friend or Foe," Nas' "Come Get Me," Rakim's "When I B on the Mic," Biggie's "Unbelievable" or Common's "The 6th Sense," DJ Premier has produced some of the best tracks for the greats.
But nothing comes close to Jeru the Damaja's "Come Clean." As part of Jeru's debut album, The Sun Rises in the East, which Premo produced entirely, "Come Clean" was a masterpiece in music production. Made up of a ridiculously simple loop, some banging drums and Onyx vocal samples, the track was a dirty platform for Jeru to fire shots at fake MCs, wherever and whoever.
DJ Premier's best beat ever? Maybe. One of the greatest hip-hop singles of all time? Fuck yeah!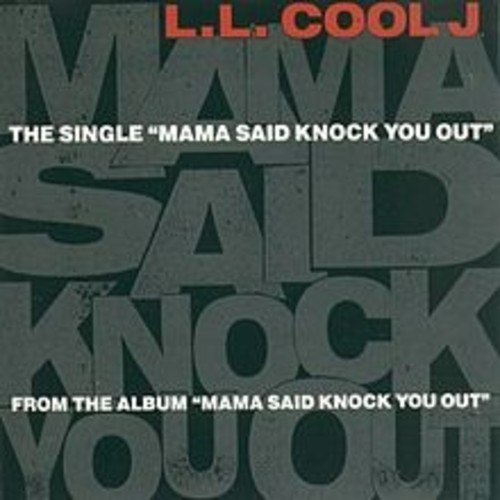 23. LL Cool J – Mama Said Knock You Out
Producer: Marley Marl
Released: February 26, 1991
Album: Mama Said Knock You Out
Label: Def Jam
We already talked about "Still D.R.E." as one of the best comeback singles ever. But few hip-hop songs come close to LL Cool Js phenomenal return to the throne. LL attributes the title to his grandma telling him to knock the critics out and how better to do that than over a funky, hard-as-fuck Marley Marl beat? "Mama Said Knock You Out" won the streets, smashed the charts and returned LL to the king of rap music. Don't call it a comeback!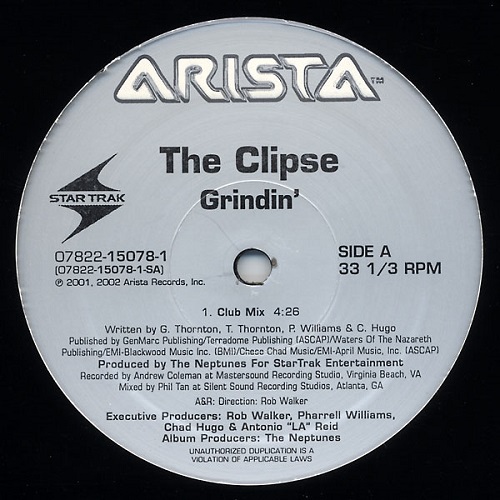 22. Clipse – Grindin'
Producer: The Neptunes
Released: May 14, 2002
Album: Lord Willin'
Label: Arista, Star Trak
This is where it all starts. The Neptunes had produced a bunch of hits for a range of artists before but it was with "Grindin'" that they established their domination on street-hardened but radio-friendly records. Combining the off-the-wall drum patterns, ridiculously catchy loop with Pusha T and Malice's incisive dope-slinging rhymes was genius. Props the Clipse bodying the shit out of that beat and creating an anthem in the process.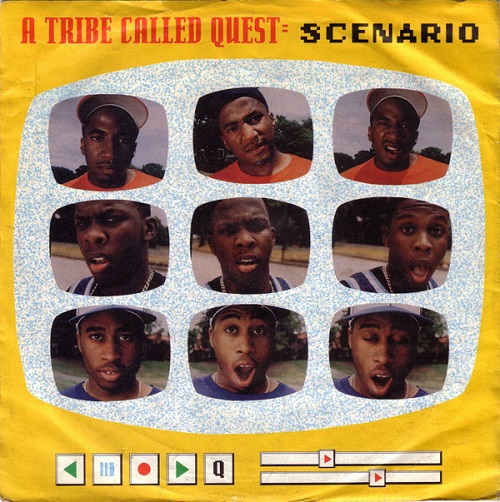 21. A Tribe Called Quest – Scenario
Producer: A Tribe Called Quest
Released: January 1992
Album: The Low End Theory
Label: Jive
What other song was embedded itself in hip-hop memory like "Scenario" has? What other verse has engrained itself in listeners' minds more than Busta Rhymes' retarded verse? You came for A Tribe Called Quest but you left remembering Busta's dragon impressions. Greatest posse cut of all time? It's definitely up there! Absolutely one of the greatest hip-hop singles of all time.
More in the 50 Greatest Hip-Hop Singles Of All Time series: