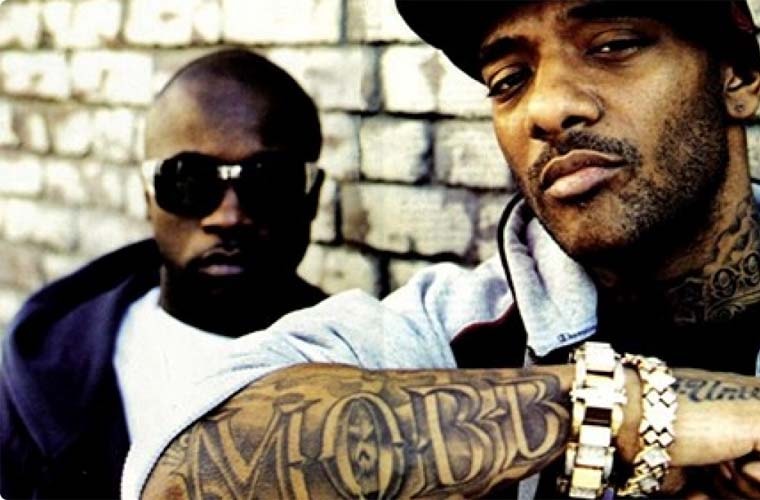 In part 1 of the 50 greatest rappers of all time, Stop The Breaks looked at a range of rappers, including Guru, Kool Keith, DMX, Jeru the Damaja, Just-Ice, O.C., Masta Ace, MC Lyte, Snoop Dogg and Ras Kass, and what made them the best to ever do it.
So here we go, Stop The Breaks looks at part 2, the top 40 to 31 of the 50 greatest rappers of all time.
Independent artists: learn how to build a fanbase and make money from your music. 
40. Biz Markie – Greatest Rappers Of All Time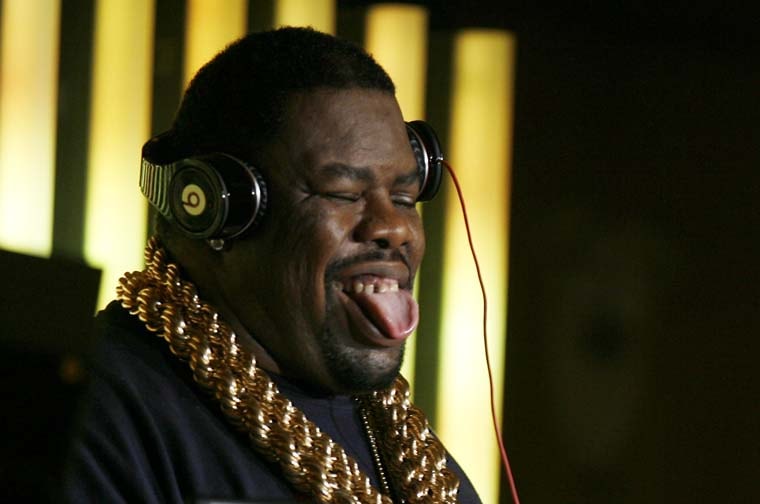 Discography: Goin' Off (1988), The Biz Never Sleeps (1989), I Need a Haircut (1991), All Samples Cleared! (1993), Weekend Warrior (2003)
Biz Markie, hip hop's most famous clown set the template for later comic rappers ranging from Redman to Ol' Dirty Bastard. With regular spurts of irreverent humour, fun-packed rhymes and sounding like he's always having the time of his life; Biz Markie is perhaps the most beloved rapper ever.
An absolute old school legend, he mastered the craft of beat-boxing before deciding to join Marley Marl's Juice Crew. You could bring up the fact that he wasn't much of a lyricist, in fact Kane ghost-wrote a lot of his lyrics, but based on his crowd-rocking abilities, hilarious one-liners and totally original style he deserves to stand alongside the greatest rappers of all time.
39. T.I. – Greatest Rappers Of All Time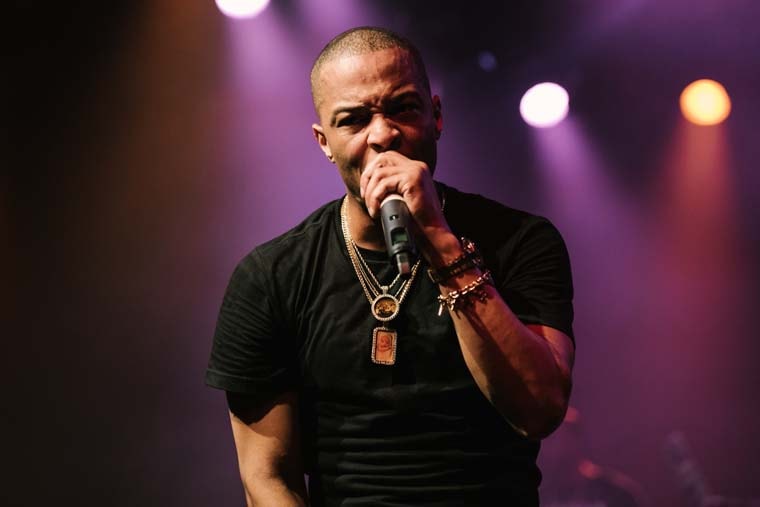 Discography: I'm Serious (2001), Trap Muzik (2003), Urban Legend (2004), King (2006), T.I. vs. T.I.P. (2007), Paper Trail (2008), No Mercy (2010), Trouble Man: Heavy Is the Head (2012)
T.I. needs to get way more credit from other Southern rappers than he's currently getting. As one of the pioneering Atlanta rappers, T.I. was the best of both worlds, combining his Southern drawl and bouncy Jazze Pha production with a snappy New York flow to win over listeners from all over.
His second album, Trap Muzik, was a classic, his third album, Urban Legend, was his commercial breakthrough but it was T.I.'s fourth album, 2006's King, that cemented the rapper's legacy as undisputedly the King of the South. After that, any other Southern rappers had better step to T.I. before even thinking about making such a claim.
With over 15 years deep in the game and 8 albums under his belt, T.I. has undoubtedly achieved OG status but he has no problem staying relevant with the younger crowd – his appearance on Robin Thicke's "Blurred Lines" marked his fourth Billboard Hot 100 number one single. As a result, T.I.'s one of the few rappers at the moment who managed to achieve both commercial success and street respect, making him one of the best rappers of all time.
38. Tech N9ne – Greatest Rappers Of All Time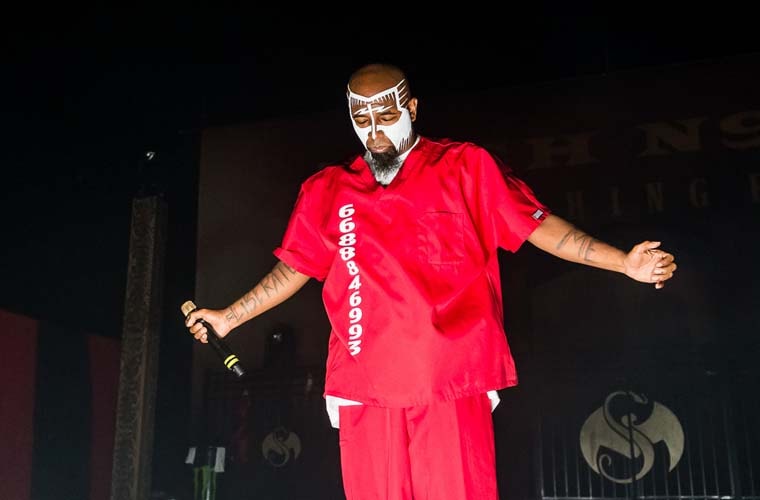 Discography: The Calm Before the Storm (1999), The Worst (2000), Anghellic (2001), Absolute Power (2002), Everready (The Religion) (2006), Misery Loves Kompany (2007), Killer (2008), Sickology 101 (2009), K.O.D. (2009), The Gates Mixed Plate (2010), All 6's and 7's (2011), Welcome to Strangeland (2011), Something Else (2013), Strangeulation (2014)
Tech N9ne may have only recently come into the mainstream spotlight thanks to his collaborations with Lil Wayne collaborations but the Kansas City rapper's been at this rap shit for over 20 years.
As today's leading figure of the independent hip-hop movement, Tech has been grinding it out steadily for years until 2011 where he forced the mainstream to accept his music – All 6's and 7's debuted at number 4 on the Billboard 200.
It's not hard to see why Tech stayed underground for so long – there was no way the mainstream would have been able to digest his rhymes 5 or 10 years ago.
He's a pure lyricist, a rapper's rapper, an absolute perfectionist with his craft and this energy comes through in his rhymes and his live shows. Aside  from Eminem, nobody's really fucking with Tech on the mic.
With his endless rhyme arsenal, savvy business moves and tireless work ethic – in the past year alone he's put out 2 albums and an EP – Tech is in a position to dominate the independent scene and prove why he's indeed one of the best rappers alive.
37. Kool Moe Dee – Greatest Rappers Of All Time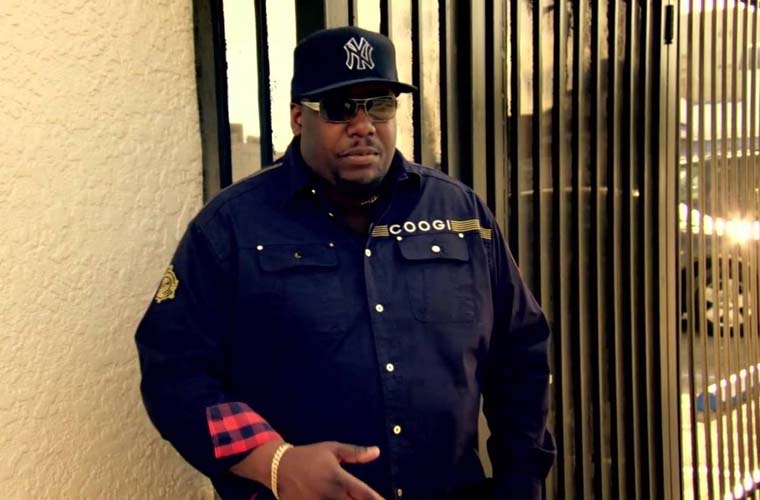 Discography: The Treacherous Three (with The Treacherous Three) (1984), Kool Moe Dee (1986), How Ya Like Me Now (1987), Knowledge Is King (1989), Funke, Funke Wisdom (1991), Interlude (1994), Old School Flava (with The Treacherous Three) (1994)
One of the few rappers to make the transition from an old-school-corner-block rapping to a successful Golden Age recording artist, Moe Dee is oft-forgotten on these lists, although I never fully understood why.
With a lyrical style based on immaculate rhyme construction; godly boasts of his superior rapping skills and world-class battling instincts Kool Moe is without doubt, one of the greatest lyricists hip hop has ever known.
In fact, just based on Moe Dee's battling prowess alone – whether you want to cite Busy Bee or LL's lyrical thrashing – it should be enough for eternal reverence. No hip hop writer compiling a top 50 list should ever forget Kool Moe Dee. A founding father of complex lyricism, pristine rhyme skills and the art of battling; the very least we can do is remember him.
36. Ice-T – Greatest Rappers Of All Time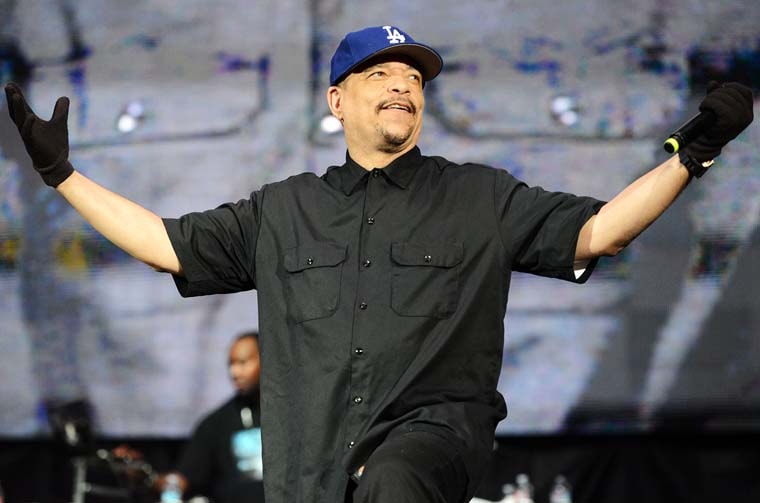 Discography: Rhyme Pays (1987), Power (1988), The Iceberg/Freedom of Speech…Just Watch What You Say (1989), O.G. Original Gangster (1991), Home Invasion (1993), Ice-T VI: Return of the Real (1996), The Seventh Deadly Sin (1999), Gangsta Rap (2006)
Fuck what people think. Rhyme Pays was a classic. Power was a classic. The Iceberg/Freedom of Speech…Just Watch What You Say was a classic. And O.G. Original Gangster, that was a fucking classic. 5 years and 4 classics that was one hell of a run Ice-T had during the late '80s and early '90s.
Granted, he didn't have much in the technical department; his delivery was slow and awkward, the rhymes were simple and he didn't have much a flow. But with cutting edge lyricism and a crystal clear voice, Ice-T nearly singlehandedly went on to define West Coast gangster rap subgenre.
He specialised in gangsta tales that started out as flashy braggadocio, glorifying the fast lifestyle but always ended up as cautionary life lessons for the youth. One of the first intellectual thugs, classics cuts like 'I'm Your Pusher' were brilliant metaphors where Ice-T tried to 'push' good hip hop music instead of drugs onto the kids.
Arguably the first West Coast rapper to be accepted by the East Coast, Ice's sharp social analysis and confrontational street lyrics gained him the admiration from all hip hop heads. Even in Tim Dog's ferocious beat down of Compton he made it clear he was cool with the Ice. Now that's hard-earned respect worthy for one of the greatest rappers of all time.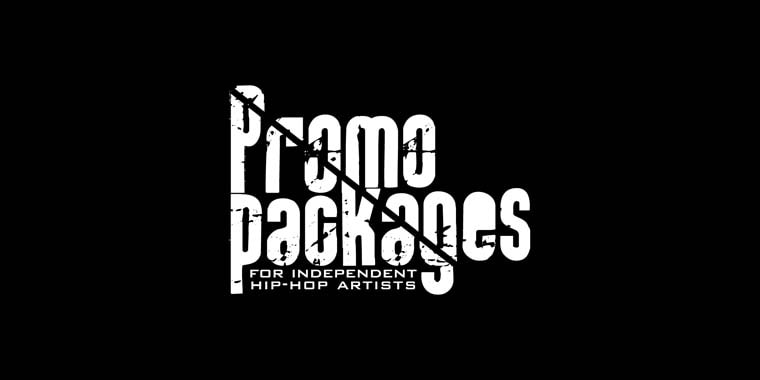 35. Raekwon the Chef – Greatest Rappers Of All Time
Discography: Only Built 4 Cuban Linx… (1995), Immobilarity (1999), The Lex Diamond Story (2003), Only Built 4 Cuban Linx… Pt. II (2009), Shaolin vs. Wu-Tang (2011), Enter the Wu-Tang (36 Chambers) (with Wu-Tang Clan) (1993), Wu-Tang Forever (with Wu-Tang Clan) (1997), The W (with Wu-Tang Clan) (2000), Iron Flag (with Wu-Tang Clan) (2001), 8 Diagrams (with Wu-Tang Clan) (2007)
After nearly a decade of slowly fading away into obscurity, hip hop's most important and revered criminologist is back and on the blazing trail after the success of Only Built 4 Cuban Linx… Pt. II.
Thanks mainly to his mafioso crime tales, Raekwon has always been on a different level of storytelling to other rappers. Unlike the richly textured characters of Slick Rick life lessons, the confrontational no-holds-barred style of Ice-T gangsta narratives or the detailed clarity of Biggie heist stories; Raekwon's crime tales are murky, surreal and morally complex.
An infamous narrator of first-hand accounts into the crime psyche, Rae hits with raw-as-hell lyrics and has remained dedicated to his own brand of uncompromising New York music.
With his dense slang and hardcore rhymes, Rae has stuck to his strengths for nearly 20 years and though it may have prevented him from gaining higher levels of mainstream exposure; it's almost guaranteed him a steadfast fan base who have nothing but absolute respect for the Chef and his cooking.
Independent artists: learn how to build a fanbase and make money from your music. 
34. Pharoahe Monch – Greatest Rappers Of All Time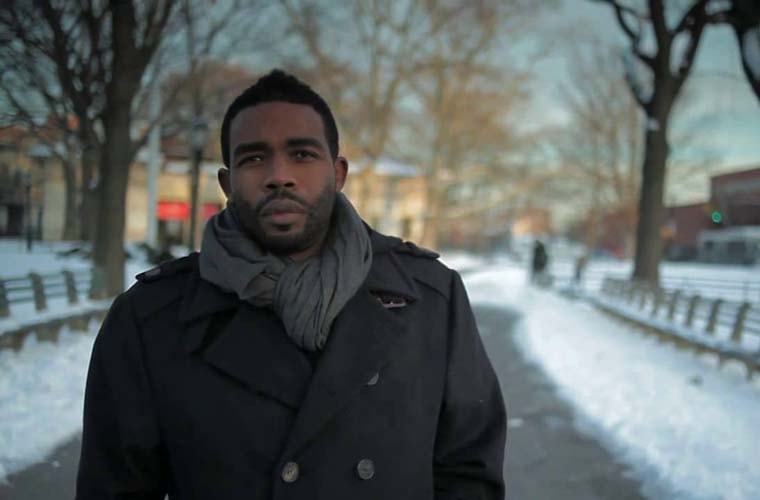 Discography: Organized Konfusion (as Organized Konfusion) (1991), Stress: The Extinction Agenda (as Organized Konfusion) (1994), The Equinox (as Organized Konfusion) (1997), Internal Affairs (1999), Desire (2007), W.A.R. (We Are Renegades) (2011), P.T.S.D. (Post Traumatic Stress Disorder) (2014)
I think the most articulate description of Pharoahe Monch I ever heard was by Kool Moe Dee – "Pharoahe Monch is like an eloquent linguistics professor moonlighting as a rhyme serial killer terrorist, challenging the listener's IQ while daring him or her to keep up".
I could leave you with the wise words of Moe Dee and you'll understand just exactly how skilled Pharoahe is. Steadily grinding out albums during the '90s as one half of Organized Konfusion, Pharoahe was mostly relegated to the shadows of bigger East Coast names.
I think it was with his solo debut Internal Affairs and the hit single 'Simon Says' that the industry really started to take notice of him. As a rhyme professional; Pharoahe keeps it to the highest standards of rapping, delivering intricately-crafted verses packed full of complex lyricism.
And with that sputtering, st-st-st-stuttering flow that was so bizarre it always kept listeners on their toes, it was scary to witness him apply lyrical genius to tracks like the metaphorical 'Stray Bullet.' You know what's even more amazing – even with such a strong body of work, I don't think he's even reached his peak yet.
33. Big L – Greatest Rappers Of All Time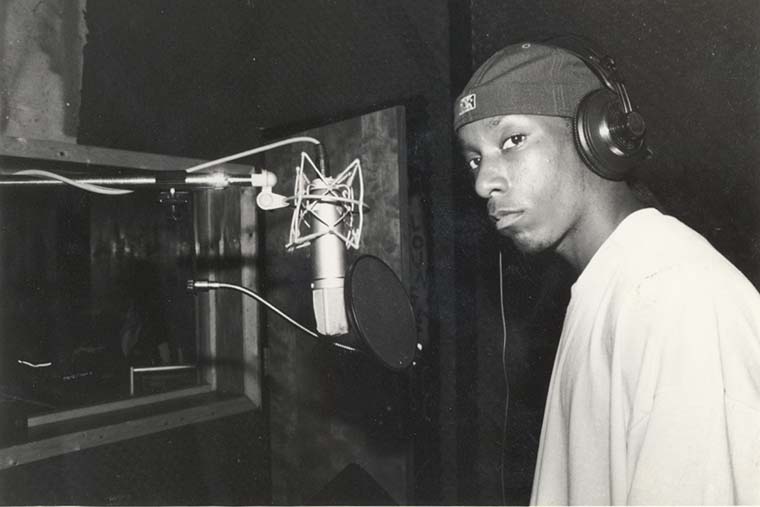 Discography: Lifestylez Ov Da Poor & Dangerous (1995), The Big Picture (2000)
Here's another rapper who was destined to become one of the greats. If I said no one has better epitomised the hardcore East Coast sound than Mobb Deep; then to this day, no one has represented New York lyricism and attitude harder than Big L.
A phenomenal freestyler and punch-line artist rolled up in one, Big L was all about hardcore lyrics and strong rhyming skills. Remarkably adored for his ability to effortlessly switch delivery speeds and always ripping apart a track; L's name still exudes a tremendous amount of reverence.
We saw Biggie hit tremendous levels of success based on his limited output; it's just a shame L never received beats that could match his killer rhymes, otherwise he would have been much higher amongst the 50 greatest rappers of all time.
32. Prodigy – Greatest Rappers Of All Time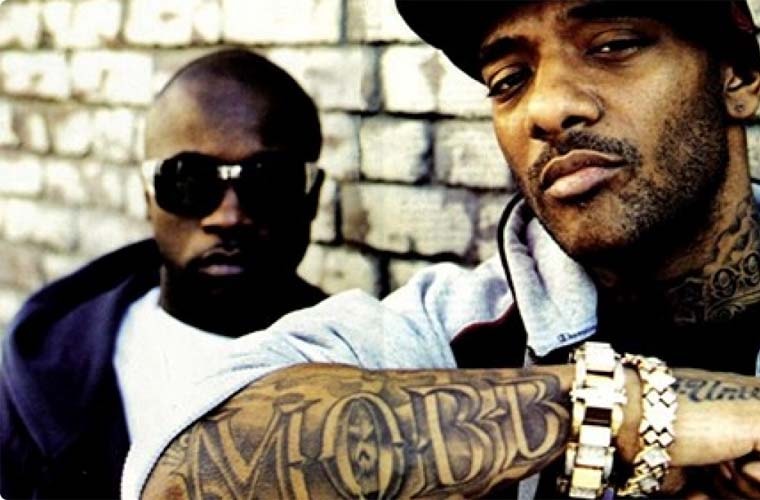 Discography: H.N.I.C. (2000), Return of the Mac (with The Alchemist) (2007), H.N.I.C. Pt. 2 (2008), H.N.I.C. 3 (2012), The Bumpy Johnson Album (2012), Albert Einstein (with The Alchemist) (2013), Juvenile Hell (1993), The Infamous (1995), Hell on Earth (1996), Murda Muzik (1999), Infamy (2001), Amerikaz Nightmare (2004), Blood Money (2006), The Infamous Mobb Deep (2014)
The East Coast renaissance spawned some of the greatest rap legends ever. From Biggie to Ghostface; Jay-Z to Method Man; Nas to Raekwon; the early to mid 1990s was the best time for New York hip hop. But no-one has better epitomised the hardcore East Coast sound than Mobb Deep.
While credit has to be give to Havoc's consistently ominous soundscape, it was Prodigy's sullen narratives, stark reality-driven lyrics and gloomy vision that helped propel the duo's status to street kings. Listening to Prodigy rhyme is like falling asleep on the train at night; getting off on the wrong station and having to walk through the wrong neighbourhood; with a dead mobile phone.
Chillingly calm and menacingly deliberate, Prodigy was never the most colourful rapper. Instead he captured our ears with a haunting flow and an icy cold voice completely devoid of any emotion. Responsible for some of the grimiest street cuts, Prodigy leaves a trail of blood-stained debris whenever he raps – especially over a Havoc or Alchemist beat.
While Prodigy's work as Mobb Deep is already enough to give him legendary status in the rap game, he took it one step further with his solo career, dropping the incredible H.N.I.C. and joint albums with The Alchemist – Return of the Mac and Albert Einstein.
31. AZ – Greatest Rappers Of All Time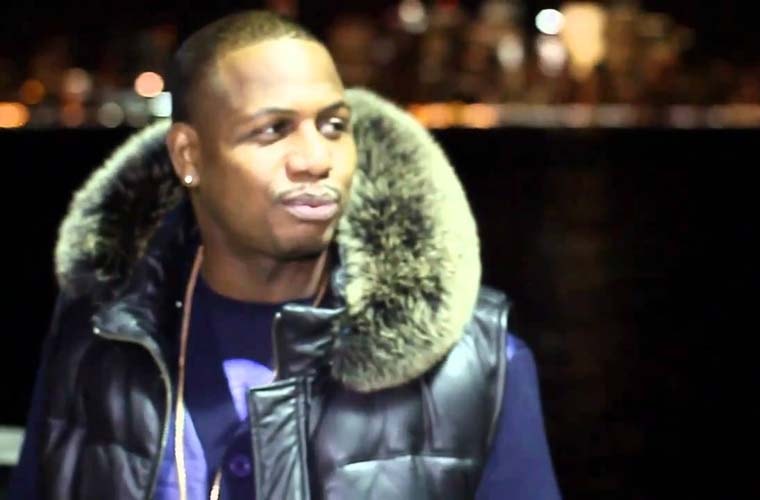 Discography: Doe or Die (1995), Pieces of a Man (1998), 9 Lives (2001), Aziatic (2002), A.W.O.L. (2005), The Format (2006), Undeniable (2008), Legendary (2009), The Firm: The Album (with The Firm) (1997)
When reading Kool Moe Dee's book I was surprised with a few exceptions. Mos Def, DMX, Eminem , The D.O.C. and Andre 3000 among others. And while he attempted to justify his choices citing longevity and group issues, I never understood why he didn't include AZ.
If Kool Moe Dee wanted to emphasise that superb lyrical technique triumphed over commercial success then placing AZ above dudes like Mystikal and Fat Joe would have made sense.
Speaking of superb lyrical technique, no-one and I mean not even Rakim, Method Man or Biggie can flow smoother or more effortlessly than AZ the Visualiza. Seriously, I've never heard him stumble over a beat, ever. AZ was the only rapper who managed to keep up with Nas during that '94 – '96 period when Nas was simply untouchable.
Always the quiet achiever, AZ never managed to replicate the street-commentary, mafioso genius of Doe or Die, but to this day, he's maintained his extraordinarily advanced lyrical skills, never fails to impress on a guest appearance and stays dropping quality projects.
Independent artists: learn how to build a fanbase and make money from your music. 
More in the 50 Greatest Rappers Of All Time series: