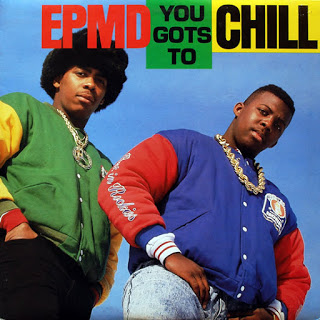 On part 1 of the 50 greatest hip-hop singles of all time, Stop The Breaks counted down classic cuts from Ice-T, DMX, Nas, Naughty By Nature and more. For part 2, we're going to continue the countdown for the next 10 greatest hip-hop singles of all time.
This time, Stop The Breaks looks as classics singles from a wide range of hip-hop eras – from an unforgettable Run-D.M.C. track to one of Lil Wayne's greatest lyrical performances ever.
So let's get to it, part 2 of the 50 greatest hip-hop singles of all time.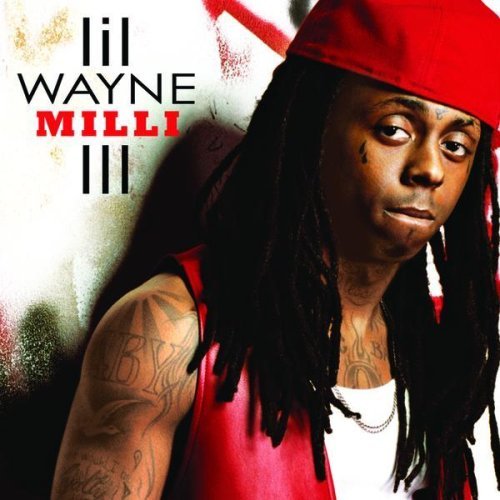 40. Lil Wayne – A Milli
Producer: Bangladesh
Released: February 13, 2008
Album: Tha Carter III
Label: Cash Money, Universal Motown
After releasing his most commercially successful single to date – the 5x platinum "Lollipop" which spent 5 weeks on top the charts – Lil Wayne knew he had to bring it back to the streets in a major way.
The answer to that was Bangladesh's, stuttering, mind-blower of a beat. After "A Milli" dropped, it was a wrap – Weezy had the streets and the charts locked down. Tha Carter III debuted with over a million units sold in the first week, making it the number one first week hip-hop opener of 2008.
Wayne hasn't rapped as ferociously or as effortlessly since "A Milli" dropped. And judging by the number of rappers who have tried to freestyle over the beat – from Jay-Z to Kendrick Lamar to Jadakiss to Drake – no-one's managed to match Weezy's bars on bars on bars since either.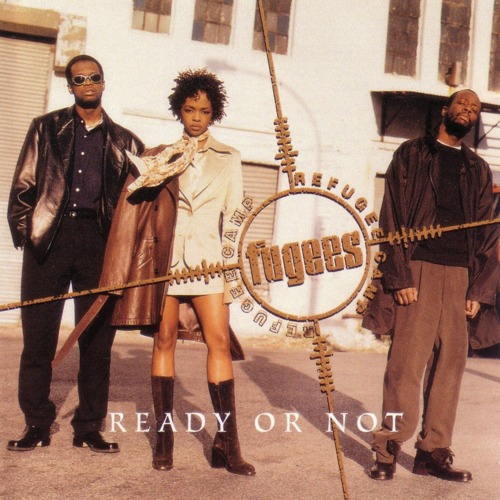 39. The Fugees – Ready or Not
Producer: The Fugees, Jerry Duplessis
Released: August 29, 1996
Album: The Score
Label: Ruffhouse
Having Lauryn Hill rap on any track was a Catch-22 for Pras and Wyclef. On one hand, you've got arguably the greatest female rapper dropping instant classic bars on a song that will probably blow up. On the other hand, standing next to Lauryn on a track showed just exactly how much she outclasses everyone.
"Ready or Not" wasn't the monster smash that was "Killing Me Softly" – in fact it was the least successful single off The Score – but with the haunting Enya sample and all three members rapping their hearts out on the track, it had a lasting impact on hip-hop fans. Meek Mill recently used the beat for one of the cuts off Dreamchasers 2, sixteen years after "Ready or Not" rocked the rap game.
38. EPMD – You Gots to Chill
Producer: EPMD
Released: 1988
Album: Strictly Business
Label: Priority
Truthfully speaking, any cut off EPMD's debut studio album, Strictly Business, could be considered in the top 50 greatest hip-hop singles of all time. Whether it's the knocking "You're a Customer" or the first track of their "Jane" series, EPMD had classics for days on that first album.
But it's actually their second single  that gets my vote for the best cut off Strictly Business. Featuring Erick and Parrish's down to earth rhymes and stacks of funk samples – from Kool & the Gang to Zapp – "You Got's to Chill" was an instant hip-hop classic and one of the most widely quoted tracks of all time.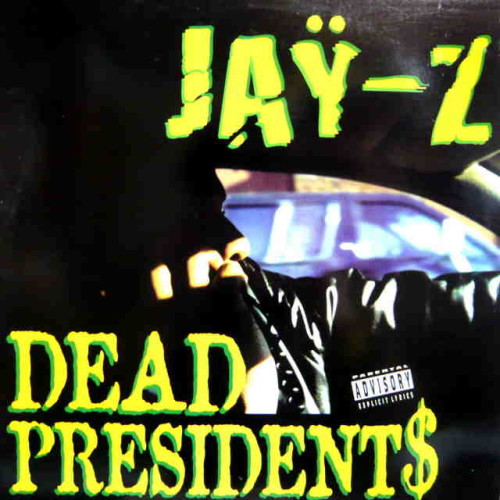 37. Jay-Z – Dead Presidents
Producer: Ski
Released: February 20, 1996
Album: Reasonable Doubt
Label: Roc-A-Fella
"Ain't No Nigga" may have been the Reasonable Doubt single that propelled Jay-Z into a lucrative deal with Def Jam, but it was "Dead Presidents" that had the streets ringing.
DJ Clark Kent, longtime Hov collaborator, recalls how it was "Dead Presidents" that had Biggie a little concerned about this up-and-coming Brooklyn rapper. This is the shit legends are made up of.
There's so many elements to this song that make it one of the greatest hip-hop singles of all time. The genius Nas sample, the Q-Tip drums, the melancholic Lonnie Liston Smith and of course Hov's eye-opening lyrics about the street life.
"Dead Presidents II" is definitely up there in terms of Hov's rhymes, but the first one was just on another level. I mean – "while others spit that Wonderama shit, me and my conglomerate, shall remain anonymous, caught up in the finest shit." C'MON!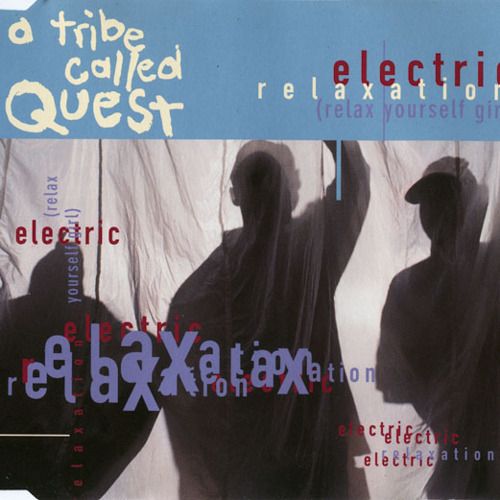 36. A Tribe Called Quest – Electric Relaxation
Producer: A Tribe Called Quest
Released: 1994
Album: Midnight Marauders
Label: Jive
Hip-hop heads can argue for days on end about which Tribe album is the best between The Low End Theory and Midnight Marauders. In fact, hip-hop heads can argue for days on end which cut off both those albums are the best. For my Midnight Marauders vote, it's got to go to "Electric Relaxation."
It's the best examples of Q-Tip's amazing ear for dope loops and definitely shows why he's one of the greatest hip-hop producers of all time. Plus you've got Tip and Phife going back and forth with just day to day rhymes. Not much to say about it, "Electric Relaxation" is a hip-hop classic and absolutely one of the greatest hip-hop singles of all time.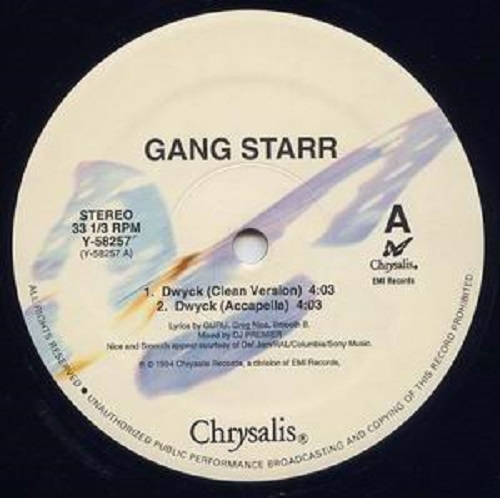 35. Gang Starr f. Nice & Smooth – DWYCK
Producer: DJ Premier
Released: March 8, 1994
Album: Hard to Earn
Label: Chrysalis, EMI Records
According to DJ Premier on the NahRight feature for the 20th anniversary of Hard to Earn – The Making of Gang Starr's Hard to Earn with DJ Premier – "DWYCK" started out as a B-side for Gang Starr's '92 single "Take it Personal" but the shit blew up so big it only made sense to put it on an album.
To this day, "DWYCK" still stands as one of the most timeless and effective summer records. The brutally efficient "Synthetic Substitution" breakbeat, Greg Nice's hyped up intro, Guru's infamously memorable line about lemonade and Smooth B's chilled out intro – everything about the track is unforgettable.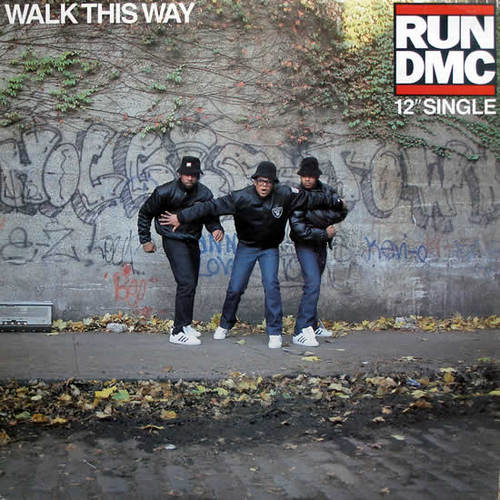 34. Run–D.M.C. f. Aerosmith – Walk This Way
Producer: Rick Rubin, Russell Simmons
Released: July 4, 1986
Album: Raising Hell
Label: Profile
This record is just genius on so many levels. On a cultural level, on a musical level and on a business level, "Walk This Way" is simply genius.
To put this shit into perspective, this was the first hip-hop record to hit the top 5 on the Billboard Hot 100, playing a massive role in breaking rap music into the mainstream by introducing it to a much wider audience.
Most of the credit needs to go to Rick Rubin, whose idea it was for the legendary trio to not only remake the song but to bring in Aerosmith as well.
Of course, it wouldn't have been so successful if it hadn't been for Run and D.M.C.'s natural chemistry on the track, allowing them to effortlessly trade bars over the rock instrumentals.
Not only is "Walk This Way" one of the greatest hip-hop singles ever, it's also one of the most important and influential of all time.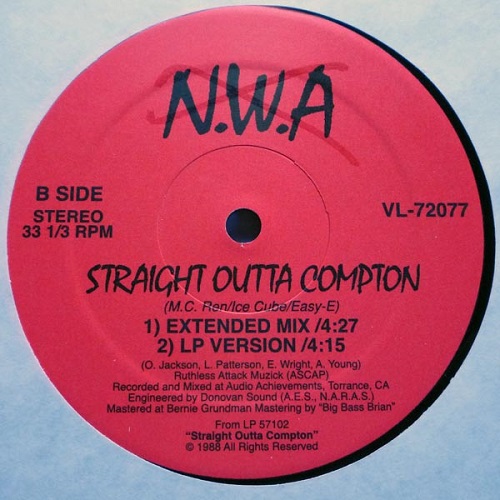 33. N.W.A. – Straight Outta Compton
Producer: Dr. Dre, DJ Yella
Released: May 16, 1988
Album: Straight Outta Compton
Label: Priority, Ruthless
The opening track on N.W.A.s' landmark album was like an atomic bomb detonating. Dr. Dre says it straight up at the beginning – "You are now about to witness the strength of street knowledge."
Ice Cube, MC Ren and Eazy E then proceed to show the hip-hop world just how much shit is about to change. And of course Dre's beat is just a slammer – loud funk samples layered over blaring drums – it evoked the same feeling of the Bomb Squad's work but with a West Coast touch.
Not only is "Straight Outta Compton" one of the greatest hip-hop singles of all time, it's probably the most important opening track on a rap album ever.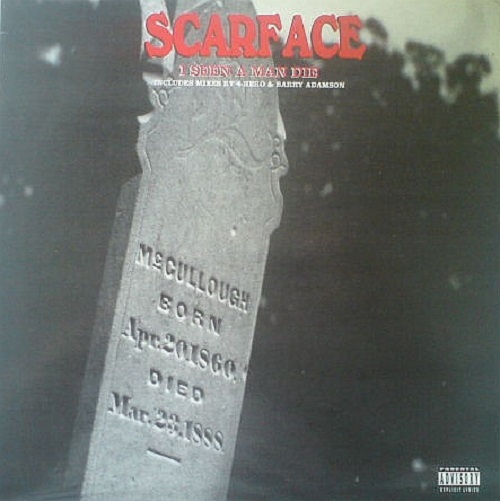 32. Scarface – I Seen a Man Die
Producer: N.O. Joe, Scarface, Mike Dean (co-producer)
Released: November 1, 1994
Album: The Diary
Label: Rap-a-Lot
As one of the greatest rappers of all time, Scarface's main legacy (of his many) is his ability to inject a range of emotions in his voice, rhyming style and content. There's no doubt that the highly emotive rappers after, like 2Pac and DMX, were influenced by Face's world weary rhymes and his vocal inflections that made it sound like he's seen too much in his time.
"I Seen a Man Die" – Scarface's single off his classic '94 album The Diary – is the best example of this rare ability. Produced in collaboration with N.O. Joe and Mike Dean, the track was a chilling narrative told by Scarface as a close observer. Haunting, sombre and devastatingly unforgettable, "I Seen a Man Die" cemented Scarface amongst the top pantheon of great storytellers.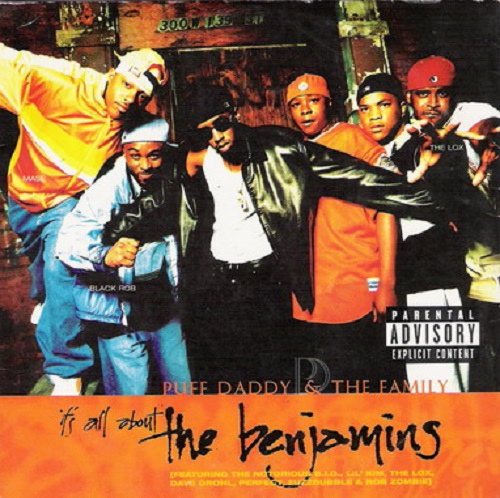 31. Puff Daddy f. Lil' Kim, The LOX & The Notorious B.I.G. – It's All About the Benjamins
Producer: Deric "D-Dot" Angelettie for The Hitmen
Released: June 30, 1997
Album: No Way Out
Label: Bad Boy Records
Cipha Sounds, current Hot 97 morning show host and former DJ at the infamous hip-hop nightclub The Tunnel, declared Puff Daddy's '97 smash single the number one greatest Tunnel banger of all time, beating out other classics like Busta Rhymes' "Put Your Hands Where My Eyes Could See," Cam'ron's ".357" and Biggie's "Who Shot Ya?"
How can you possibly disagree? Everything about "It's All About the Benjamins" defines club banger. The infectious guitar sample, Puff's catchy opening lines, The LOX holding shit down in the middle and Biggie coming in at the end to body the track over the smooth Jackson 5 sample. Greatest Tunnel banger of all time? Definitely. One of the greatest hip-hop singles of all time? Absolutely.
More in the 50 Greatest Hip-Hop Singles Of All Time series: