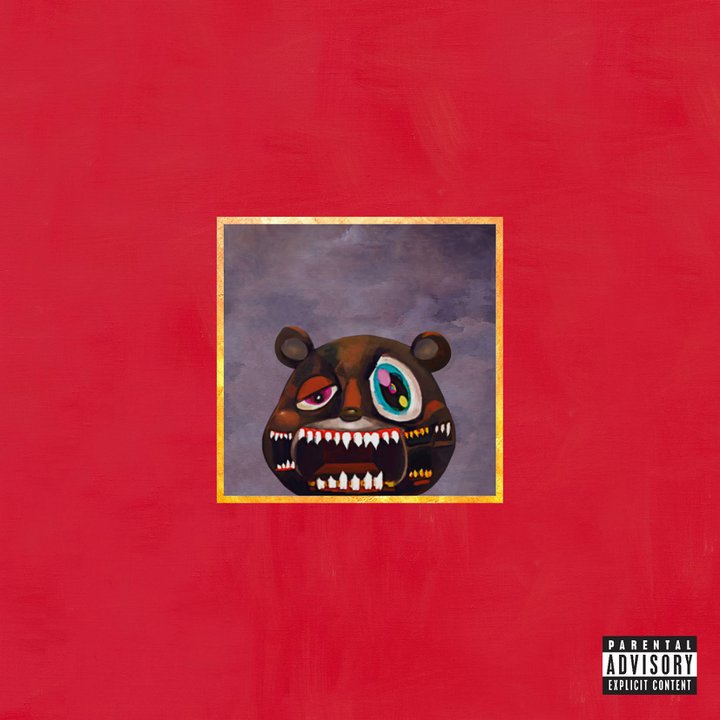 Kanye West dazzles the masses again with his finest work to date, Eminem opts for a full recovery rather than a second relapse, Big Boi and Lloyd Banks prove they can make excellent records without the help of Andre 3000 or G-Unit while Raekwon blazes through the year after the success of Cuban Linx Pt. II.
T.I. gets released from jail, then goes right back in again, Nicki Minaj earns the respect of all hip-hop heads after a spectacular scene-stealing verse, Jay Electronica signs to Roc Nation while his boss, Jay-Z adds another revenue stream with the release of his book Decoded, which was quite an interesting read if I might add. Anyway, blah blah blah: here's what I thought were the best hip-hop albums of 2010.
10. RAH DIGGA. Classic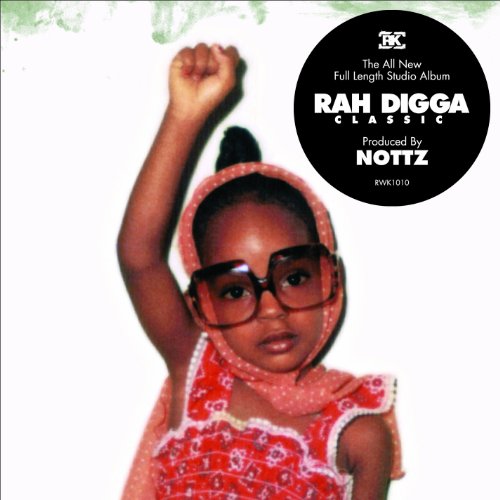 Rah Digga's long overdue Classic is a return to ferocious boom-bap loops, James Brown samples and straight, lyrical fire. A veteran of the rap game, coming up under the wings of Busta Rhymes and part of the Flipmode Squad, Rah Digga's still got that hard knock flow and brag raps that'll tear through any current emcee.
Standing at 10 tracks and 33 minutes, Classic is lean, mean and tough as nails. This is what happens when you move up trading rhymes with the likes of Busta Rhymes, Canibus and Redman; you stay sharp for the rest of your career.
9. ROYCE DA 5'9". The Bar Exam 3: The Most Interesting Man in the World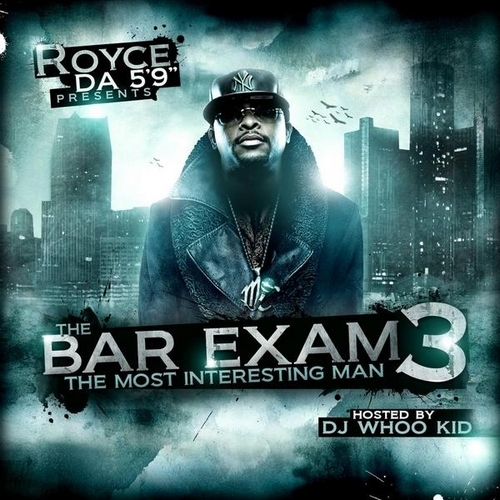 For his first Bar Exam, Royce took Nas and Jay-Z beats and murdered them. For the second one he chewed up Lil Wayne and T.I. tracks and spat them out. Noticing a trend here? Yeah, Royce sounds better than most rappers on their own beats.
So for The Bar Exam 3, Royce da 5'9" takes hits from Drake, OutKast and Lloyd Banks and showed hip-hop fans, there's no other emcee spitting harder than him the moment.
Which other rapper can open up their mixtape spitting rapid-fire over "B.O.B.," sing a cappella about hating skinny jeans and spin a mean tale about Pac and Biggie?
If this mixtape confirmed anything, it was that given the opportunity (and beats), Royce would be on top of the rap game.
8. GHOSTFACE KILLAH. Apollo Kids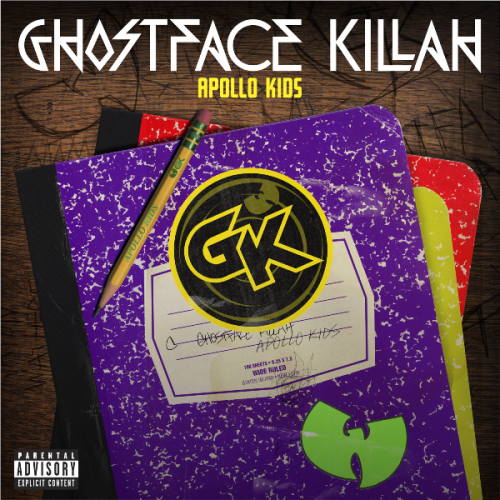 Ghostface Killah keeps confirming why he's the hardest working rapper in the game today. Fresh off Cuban Linxcameos, R&B endeavours and Wu-Massacre, Ghost swings back into the spotlight with his hardest record sinceFishscale.
While not on the same scale as the latter or Supreme Clientele, Apollo Kids is super tight with every cut connecting hard. Recruiting his usual partners-in-rhyme Raekwon and Cappadonna, as well as a few non-Wu members; Busta Rhymes, Black Thought and Jim Jones, Ghost executes crime heists, drug tales and Wu battle ciphers over lush soul samples and rock-solid rhythms.
While Apollo Kids doesn't break anything new artistically, it's another proud addition to Ghost's discography.
7. REFLECTION ETERNAL. Revolutions Per Minute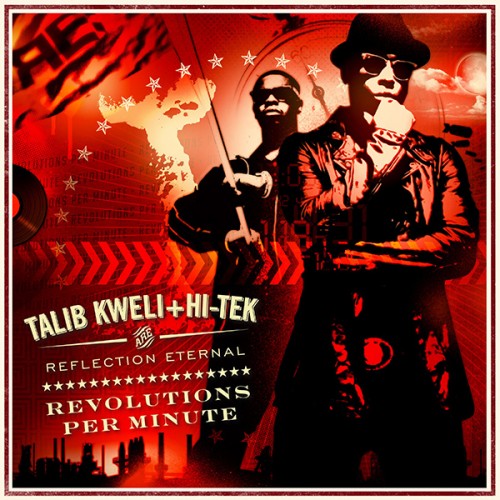 The last time Talib Kweli and Hi-Tek got together in the studio was in 2007 for Kweli's fourth album, Eardrum. The last time they got together to record a whole album was … 10 years ago!
Not much has changed thankfully. The duo still sound wonderful working with one another, Hi-Tek's warm R&B touch is still here, though this time around the beats are livelier and more exciting, while Kweli's penmanship, delivery and flow are all sharper and fiercer than they've been in a long time.
Hopefully fans won't have to wait 10 years for the next time these two decided to make another album.
6. DRAKE. Thank Me Later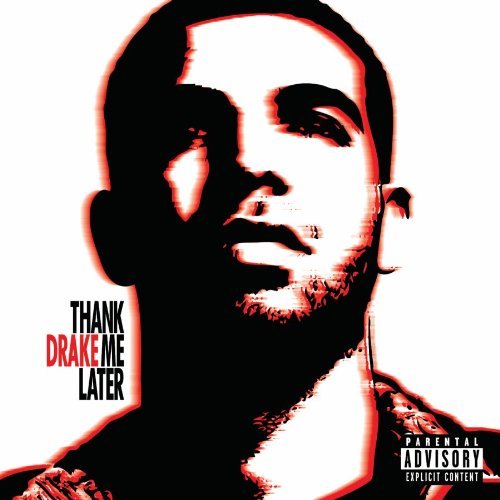 More genuine and sincere than his mentor Lil Wayne and way more talented than other Young Money artists (aside from Nicki Minaj); Drake represents a bridge between the vulnerable and the invincible.
On one hand he's got the riches and the fame, he's partying like there's no tomorrow, and why shouldn't he? Success and fortune is all around him. But on the other hand, the dizzying heights of fame can leave a thriving artist, especially one so young, feeling lonely and alienated.
Thank Me Later is Drake representing these contradictions, crossed feelings and mixed signals. In between trading rhymes with Hov and living the good life with Weezy, Drake reminisces about his grandmother, lost love, his parent's divorce, all over Boi-1da's beautifully melodic beats. The best hip-hop debut of the year, easily.
5. THE ROOTS. How I Got Over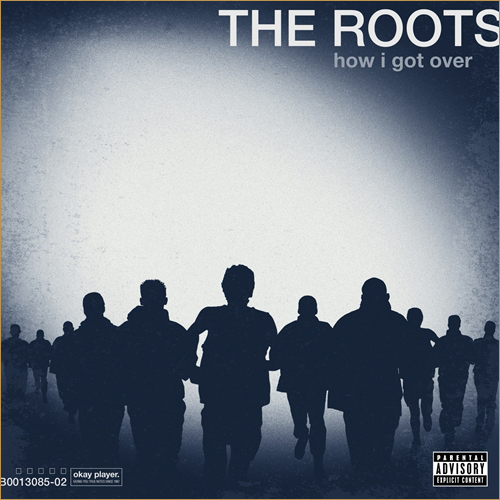 After the turbulence and rage on Game Theory and Rising Down, 2010 signified a new era for The Roots. Less cynical and a little more subdued than their past two releases, How I Got Over is the band's most restrained effort in a while.
Questlove reaches out to indie fans with the Monster of Folk feature "Dear God 2.0" while Black Thought expands his writing palette, balancing personal confessions with grand portraits of contemporary society.
Though it lacks the energy and excitement to push it into masterpiece level, the craftsmanship on the album is phenomenal.
While the record isn't as powerful and edgy as Rising Down or as ambitious and ground-breaking as Phrenology, it segues the band brilliantly into the new decade with almost perfect music.
4. KID CUDI. Man on the Moon II: The Legend of Mr. Rager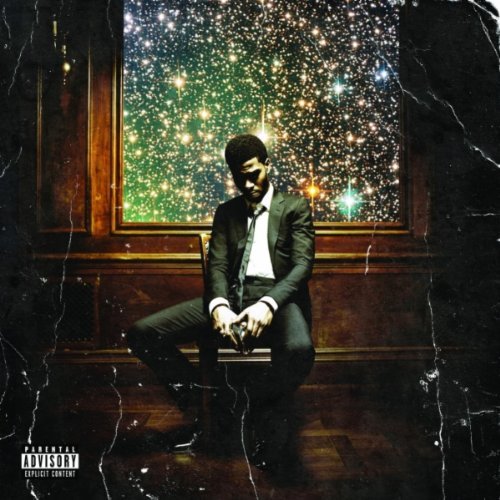 Drake and Kid Cudi are pretty much at the forefront of creating more melodic, textured music that blends together both rapping and singing.
But where Drake's debut took the good with the bad; celebrating his success while reflecting upon his life, Cudi's sophomore finds his wallowing further in his own grief. It could have been another disaster like the first Man on the Moon, but this time, Cudi's personality is more engaging, the hooks are a more catchier, the production more dynamic and there's a little sprinkle of pop appeal on top.
All this makes for a much more entertaining listen, which is important when the lyrical themes are so intense and brooding. In Drake's world, there are fancy girls, trips to Hawaii and smiles.
In Kid Cudi's world, the only things that exist are drugs, alcohol, fame and thoughts of suicide. What more could you want from a rock star?
3. NAS & DAMIEN MARLEY. Distant Relatives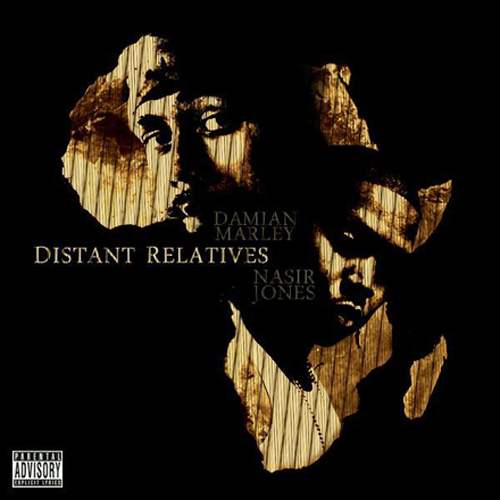 Who would have known that an aspiring rapper from Queensbridge would one day go on to collaborate with Bob Marley's son, and create such a beautiful album at that?
Even though I still feel this record belongs more to Damian Marley than it does to Nas, it's the latter's contributions that lifts this record to amazing results.
Featuring dense reggae-infused beats with hip-hop rhythms and groove; Distant Relatives is an amazing blend of Marley's chilled-out social commentary and Nas' hardened street rhymes.
In fact, I haven't heard the latter sound as passionate as I did on "Strong Will Continue" where he vents about child support, alimony and his divorce with Kelis.
2. BIG BOI. Sir Lucious Left Foot: The Son of Chico Dusty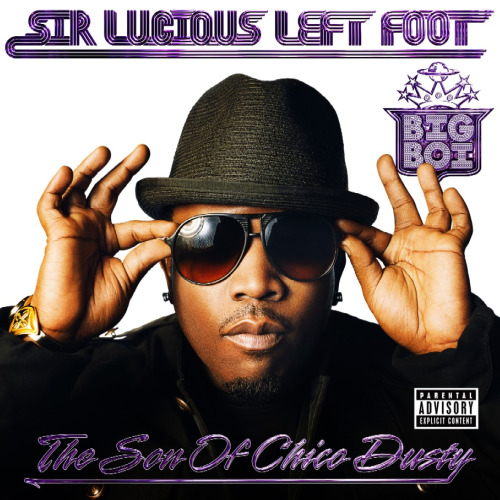 How many of you were a little wary of Big Boi going solo for this album? I'm ashamed to say I was a little. I mean, Big Boi with no Andre 3000?
That's like … uh … I can't think of any other duo with more chemistry than these two. Anyway Mr. Daddy Fat Sax drops quite possibly one of the best albums I've heard in the past few years.
Backed by an awesome mixture of deep Southern funk, blasting horns, sultry soul grooves and boasting his trademark rapid-fire flow and in-your-face wordplay, Big Boi succeeds in every single way imaginable for a solo album.
Sixteen years after OutKast dropped their debut, Big Boi manages to release an album that's fresher than any hip-hop album at the time. Now got get Andre and start working on another OutKast album!
1. KANYE WEST. My Beautiful Dark Twisted Fantasy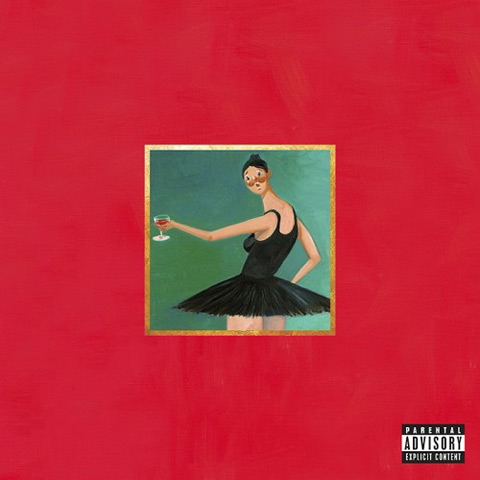 I'm predicting right now, when I'm writing up my best of 2010s list, My Beautiful Dark Twisted Fantasy will be all the way up at the top. That's just my guess. If this record doesn't make you realise the scope of Kanye's talent and creativity, then nothing he ever does will.
Contrary to some of the reviews I've read, this is better than Graduation, better than Late Registration, better than 808s and Heartbreaks, and yes, better than The College Dropout. The record's not only a testament to Kanye's abilities as a producer and rapper, but also as a composer, an arranger and a student of the game.
There hasn't been a record released in years where I actually felt every single track mattered. "Dark Twisted Fantasy" sets the stage, riding distinct RZA licks and breathtaking choir vocals; "Gorgeous" features some of Kanye's fiercest rhymes on the album while "Power" shatters the last decade of music into pieces.
"All Of The Lights" is a dazzling collaboration track with a dozen artists ranging from Fergie to Elton John, "Monster" was quite possibly the posse cut of the 2010, though I could argue the same for "So Appalled." Rick Ross spits a brilliant verse on "Devil In A New Dress," "Runaway" is Yeezy at his self-indulgent best, which is only elevated further on "Hell of a Life."
"Blame Game" is heart-wrenching, hilarious, mesmerising, meaningful, powerful, all at the same time, and "Lost In The World" and "Who Will Survive In America" closes the record more stylishly than any other Kanye album. I can't say much more about it. It wasn't just the best hip-hop album of 2010, but maybe of the last 5-10 years and that's no exaggeration.