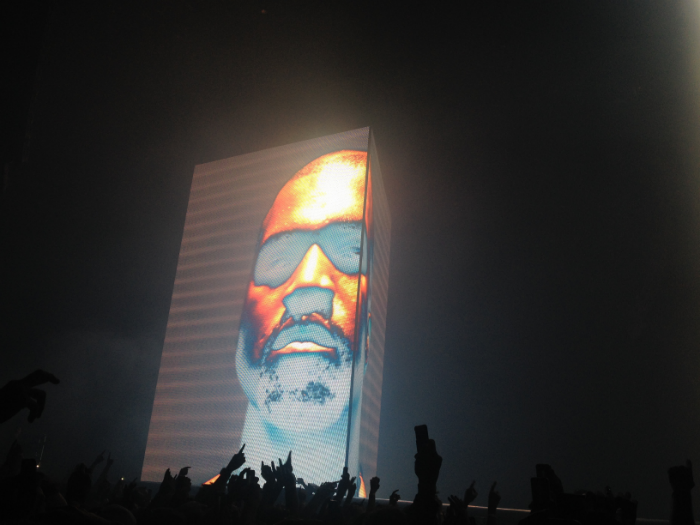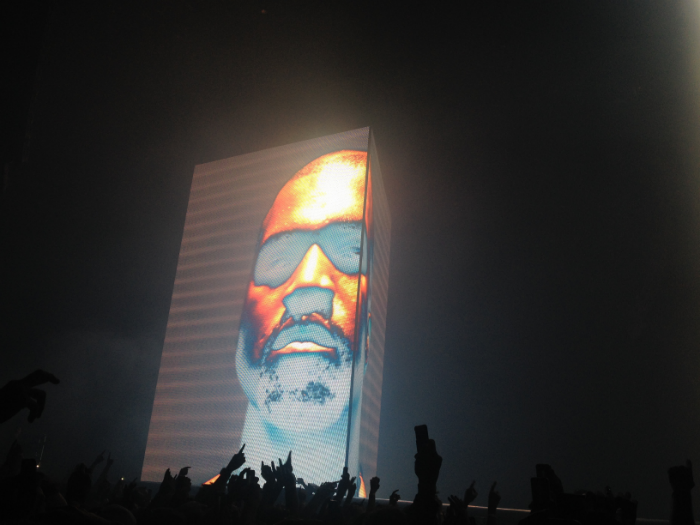 Kanye West has always been the epitome of the word artist. He resonates creativity and takes the stage with his God-like presence and breathtaking performance of strong and powerful beats.
Yeezy blessed Sydney with his presence on the 12th and 13th of September and I was able to witness his incredible Yeezus Tour. After the release of Yeezus, his sixth solo album, we were able to see Kanye in his element live on stage.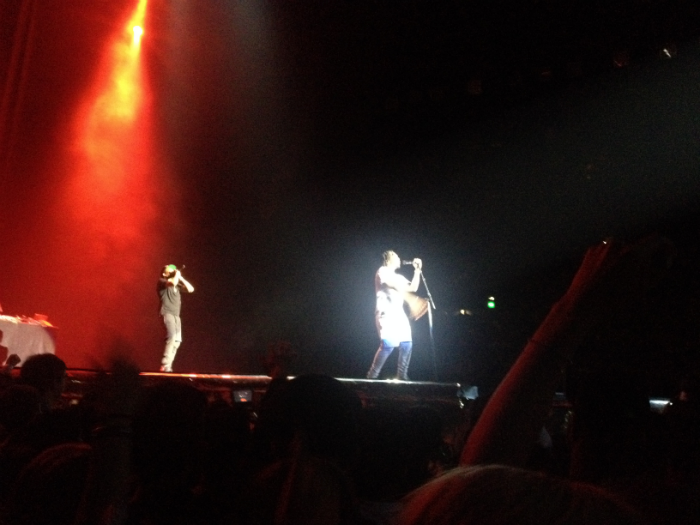 The night was filled with thousands of Yeezus fans looking up on stage after a long awaited performance. Pusha T was the opening act, executing tracks from his My Name is My Name album and Wrath of Caine album, such as "Sweet Serenade", "King Push", "Numbers on the Boards", "Millions" and even a verse from "New God Flow", which unfortunately wasn't done with Kanye.
Pusha T was impressive on stage, bringing about his intense and energetic persona to life on stage, hyping up the crowd, making him a great opening act for Kanye himself.
Even motherfucking Ab-Liva hit the stage to show love!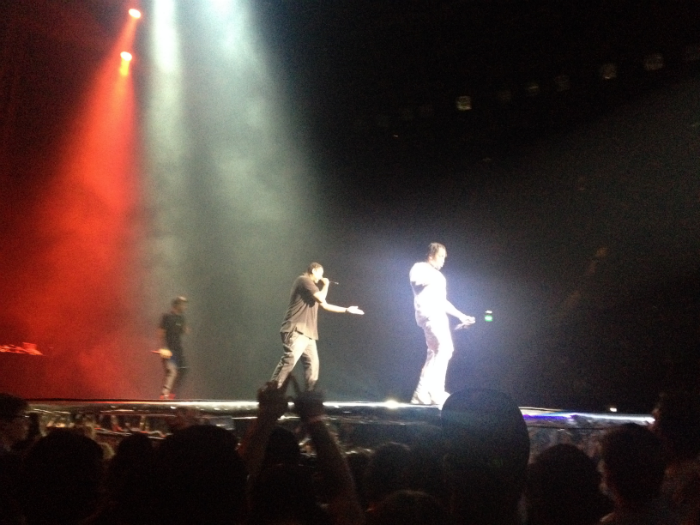 Kanye graced his presence upon us with a dirty and distorted beat of "Black Skinhead", he appeared out of the stage wearing his bejewelled and gem studded mask and the crowd went absolutely hysterical. It was an all encompassing opening, and set our standards above and beyond for what was left of the show.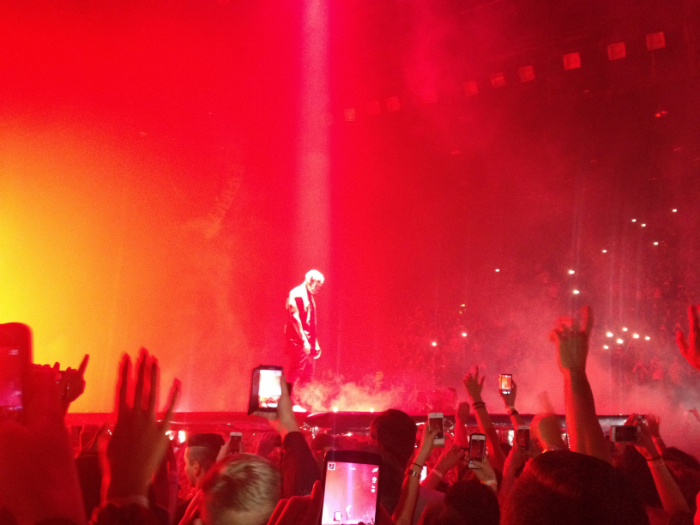 Not only did he drop tracks from Yeezus he even brought it back to "Gold Digger", "Stronger", "Run this Town" and "Touch the Sky".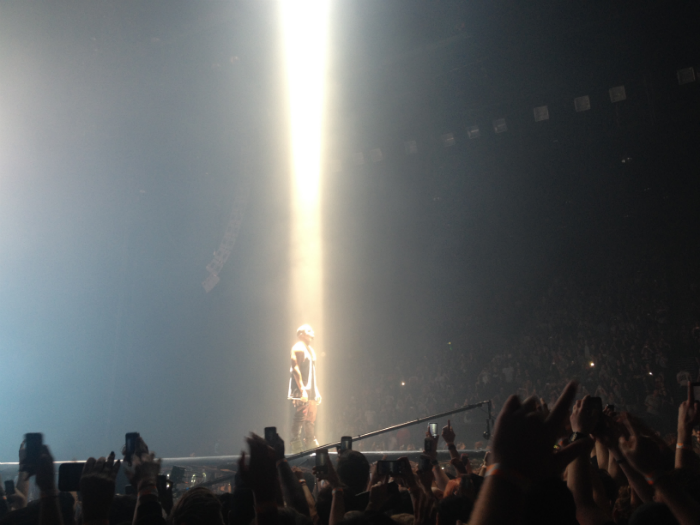 He nailed "Niggas in Paris" and nailed it again the second time, stopping the track midway to keep the buildup nice and high; a definite highlight of the night as well as Pusha T jumping on stage doing "Runaway" with Kanye alongside his drum machine.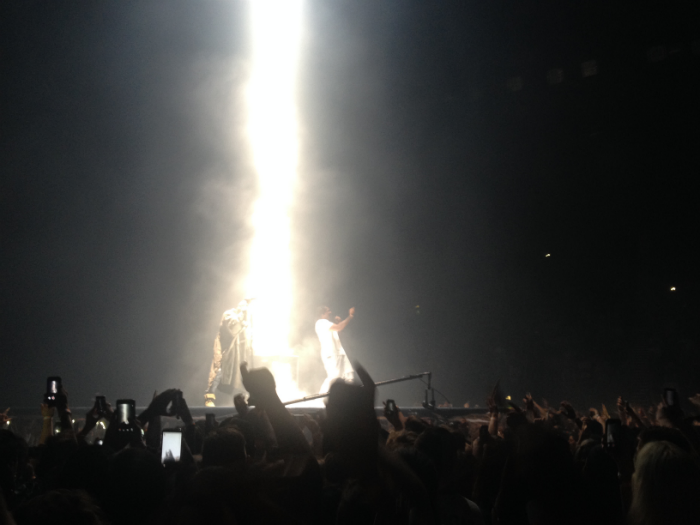 He was truly in his element, smashing track after track to the crowd, giving us all of Kanye, from College Dropout with "Jesus Walks" to his Graduation days with "Can't Tell Me Nothing", and "Bound 2" from his latest album.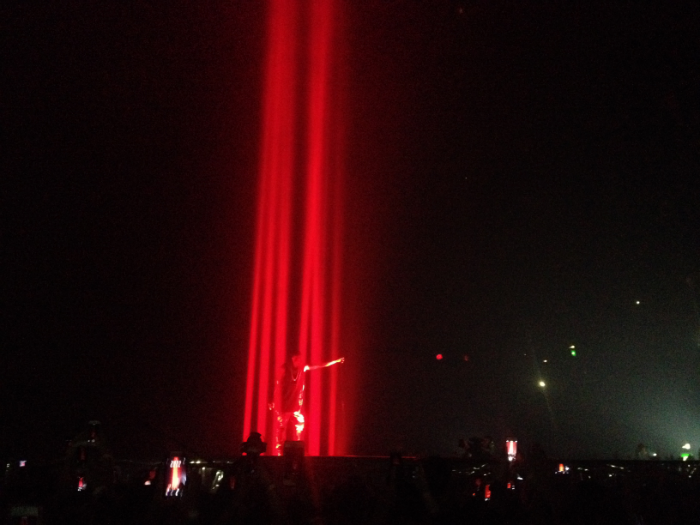 Kanye's execution of this tour was on a larger scale, about the media putting him down, his new found family and the life he was blessed with. "I did not choose to be me, I was chosen" he says and to be chosen to be Kanye West is a pretty damn good deal.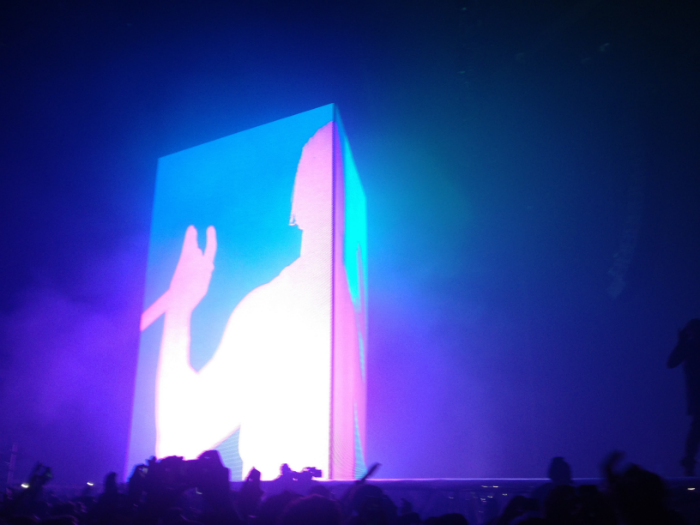 The crowd didn't want it to end and despite the haters, Kanye acts and performs as his own, holding his own and throwing down some of the most intelligent and original artistic flare ever known in the hip hop industry.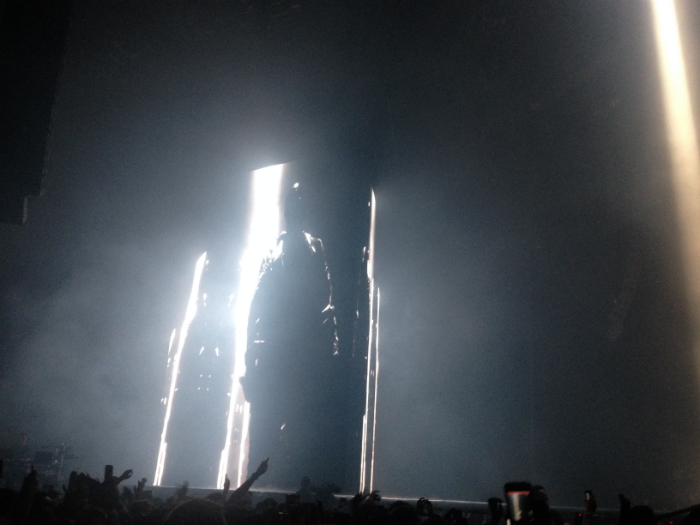 He is definitely one to look out for and be feared of, he is a lyrical genius and all the recognition given to him as a brilliant artist stands corrected after this amazing tour. The question is, what will Kanye bring to the table next?