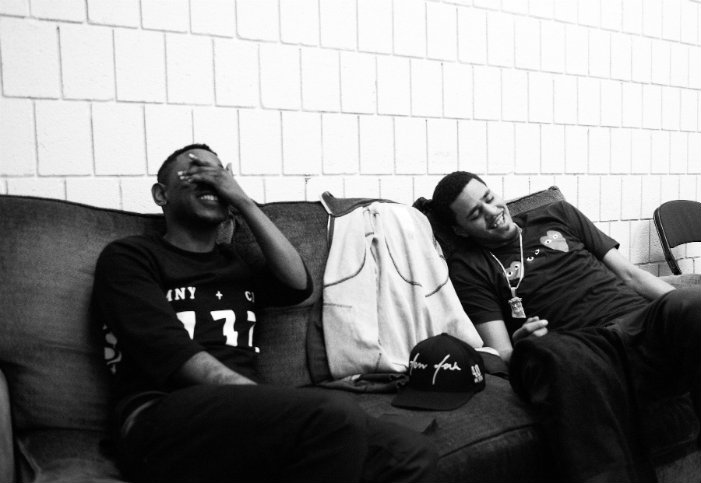 It's been over a year since Kendrick Lamar dropped his legendary verse on Big Sean's "Control" and shook up the rap world. It was a genius strategic move by the Compton rapper who used the verse to solidify his place in the game after his incredible debut.
Now that some time has passed by, I thought it'd be fun to go back and rank all the rappers mentioned in Kendrick's verse – excluding of course the greats like Nas and Jay-Z.
In my opinion, this list is incomplete. Kendrick only had a few bars to mention his peers so there are rappers missing on this list who I would have loved to have seen like the rest of the TDE crew – Schoolboy Q, Ab-Soul and Jay Rock – Danny Brown, Action Bronson and Nicki Minaj.
Nevertheless, it's a good starting point to take a look at the main rappers from this generation. Let's get into it.
12. Tyler, the Creator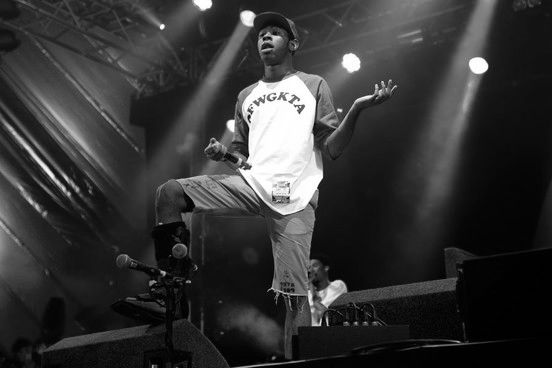 Albums: Goblin, Wolf, The OF Tape Vol. 2 (with Odd Future)
Mixtapes: Bastard, The Odd Future Tape (with Odd Future), Radical (with Odd Future)
Who would have guessed it a couple years ago that this scrawny kid from L.A. who had a penchant for perverted humour and sick lyrics would one day be running his own media empire. Not only that, but also the fact that he'd be standing shoulder to shoulder with the best rappers of his generation.
Within a couple of years of breaking into the rap game, Tyler has set up his own independent record label, created his own TV series, launched the Odd Future clothing line and started up a radio station. Not bad for a 23-year old.
The only thing that pulls Tyler down when compared to his riskier, more experimental peers is the lack of diversity in his music. Whether it was on Goblin or Wolf, most of Tyler's music is predominantly made up of stark, haunting production, shock-filled lyrics and the rapper's deadpan, mechanical flow – which doesn't work well for an album's worth material.
Having said that, 90,000 Odd Future fans rushed out to cop Wolf in its first week of sales – independent sales by the way – which is a resounding testament to Tyler's ability to build and cultivate a fanbase organically.
11. Mac Miller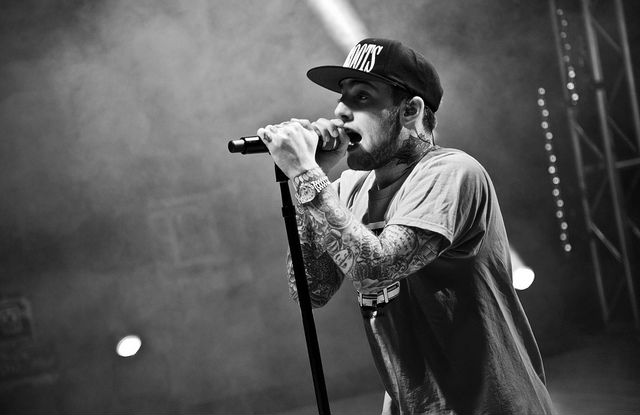 Albums: Blue Slide Park, Watching Movies with the Sound Off
Mixtapes: But My Mackin' Ain't Easy, The Jukebox: Prelude to Class Clown, The High Life, K.I.D.S, Best Day Ever, I Love Life, Thank You, Macadelic, Run-On Sentences: Vol. 1, Stolen Youth (with Vince Staples), Delusional Thomas, Faces.
You can say what you want about Mac Miller but you can't deny the fact that he's one of the hardest working rappers of his generation. If I had to guess how Mac Miller spends most of his days, I'd say 80% of it in the lab making music, 10% of it smoking weed and the other 10% distributed around other activities.
The man is a music making machine. Doesn't matter whether it's his debut album, instrumental jazz project, collaborative mixtape with Vince Staples – Mac Miller just loves to make music.
It's also helped that he's improved significantly as a rapper since the start. While he caught fame with his happy-go-lucky attitude and relatable humour, Mac Miller's evolved over the years and now he's effortlessly rapping alongside hardened veterans like Royce da 5'9″ and Sean Price.
Plus, he recently signed a $10 million deal with Warner Bros. Records for his label REMember Music – Mac Miller's only getting started.
10. Big Sean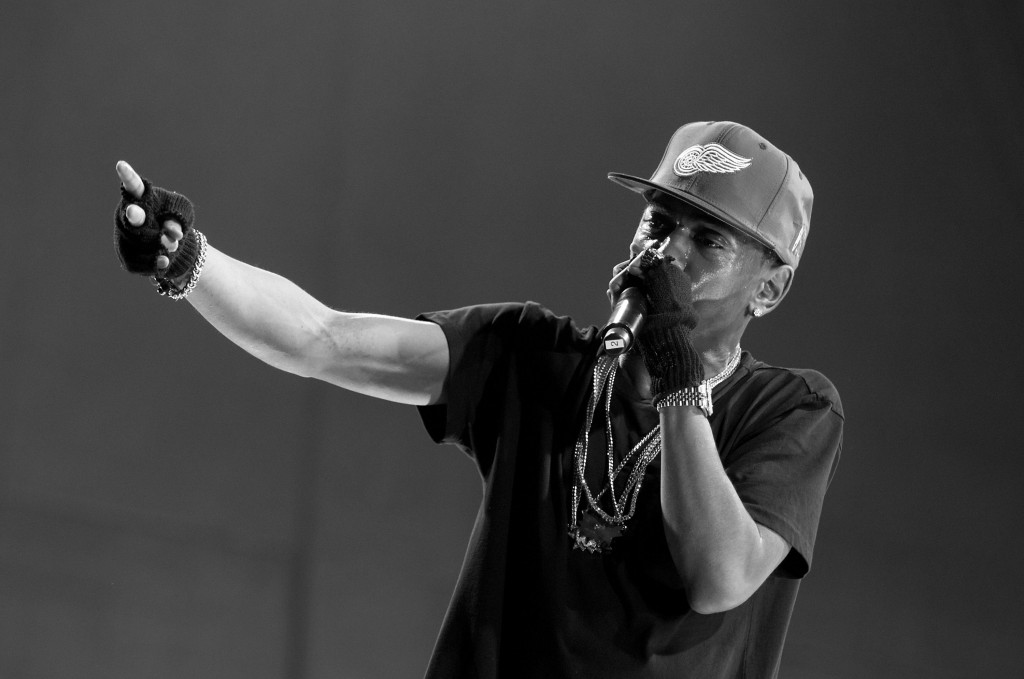 Albums: Finally Famous, Hall of Fame, Cruel Summer (with GOOD Music)
Mixtapes: Finally Famous: The Mixtape, Finally Famous Vol. 2: UKNOWBIGSEAN, Finally Famous Vol. 3: Big, Detroit
Theoretically, Big Sean should be much higher on this list. All the ingredients are there for the Detroit rapper to make it as big as someone like Drake or Kendrick – he's got the hits, Kanye affiliation, hooks, songwriting, mic presence and he can rap his ass off when he wants to.
Who had the most memorable part on "Mercy"? Most people say 2 Chainz but you could definitely argue that Big Sean stole the show right off the bat.
So what is it holding Big Sean back from being bigger? I think it's his body of work. With two albums and a handful of mixtapes, Big Sean has yet to deliver a project that solidifies himself and silences the critics.
But I'm optimistic about his place in the game. Hall of Fame was a big improvement over Finally Famous and his Detroit mixtape was one of the best releases of 2012. Big Sean's got it in him and around him to deliver a masterpiece and it's only going to be a matter of time.
9. Wale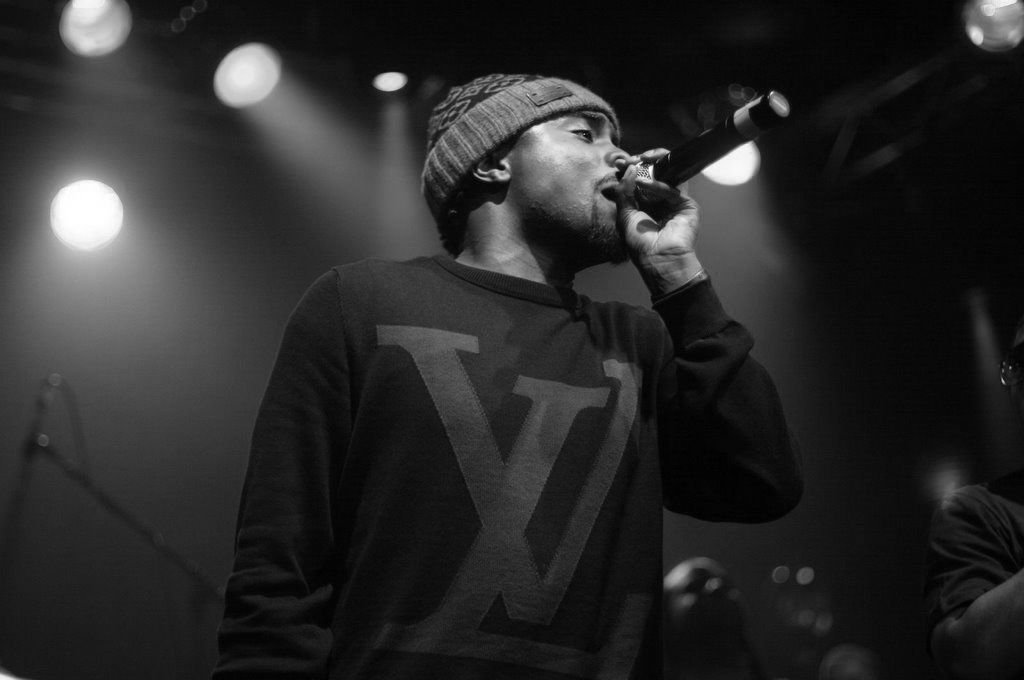 Albums: Attention Deficit, Ambition, The Gifted, Self Made Vol. 1 (with Maybach Music Group), Self Made Vol. 2 (with Maybach Music Group), Self Made Vol. 3 (with Maybach Music Group)
Mixtapes: Paint a Picture, Hate Is the New Love, 100 Miles & Running, The Mixtape About Nothing, Back to the Feature, More About Nothing, The Eleven One Eleven Theory, Folarin
It's been a long and rocky road but looking at his career from the start to now, you can't say Wale hasn't put in work and doesn't deserve his spot at the top.
Some people might disagree but signing with Maybach Music Group was one of the best things to ever happen to the DC rapper. Rick Ross has an uncanny ability to coax the best out of his collaborators and artists and Wale is the perfect example. Fans say he changed, what change? We're getting ignorant music wrapped around intellectual bars, club music with substance.
At the end of the day, listeners can't deny the fact that Wale is simply one of the nicest rappers of the mic with a dazzling ability to come up with witty rhymes and clever wordplay. In an era of email verses, throwaway tracks and free music, Wale is one of the few emcees who clearly still puts an extraordinary amount of work and care behind every line he spits.
8. Jay Electronica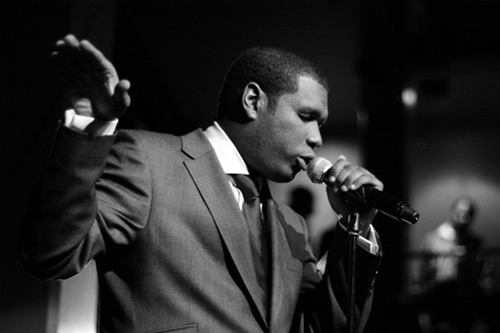 Albums: N/A
Mixtapes: N/A
How the fuck does someone drop a handful of tracks over the past six years and still be so revered? The fact that Jay Electronica is still mentioned alongside the best artists of this generation, despite his output, speaks volumes of the man's talent.
What is it about Jay Electronica that makes him so legendary? Obviously he's a super dope rapper who spits shit that no other rapper is saying and dropped one of the greatest hip-hop songs with "Exhibit C."
But I also think it's something else that's less tangible. Jay Electronica represents to us what rappers used to be back in the day. In the era of Rakim, Big Daddy Kane, LL Cool J and KRS-One, rappers were seen as superheroes to the audience. They said shit and did shit that no normal person could easily do – we worshipped these guys and put them on a pedestal.
These days, you can check out what Pete Rock had for lunch on Instagram, you can watch T.I. in his domestic setting and listen in to Ghostface Killah bicker with his girl on Couples Therapy. Shit's changed man.
The reason we're so drawn to Jay Electronica is because he still has that mystical aura, the same aura that Rakim had back in '87. Even when he gets drunk off Jack Daniels and goes on a Twitter rant nowadays, it's not just some bullshit – he's tweeting some epic shit that makes headlines and stirs up conversations. That's the power of Jay Electronica.
7. Big K.R.I.T.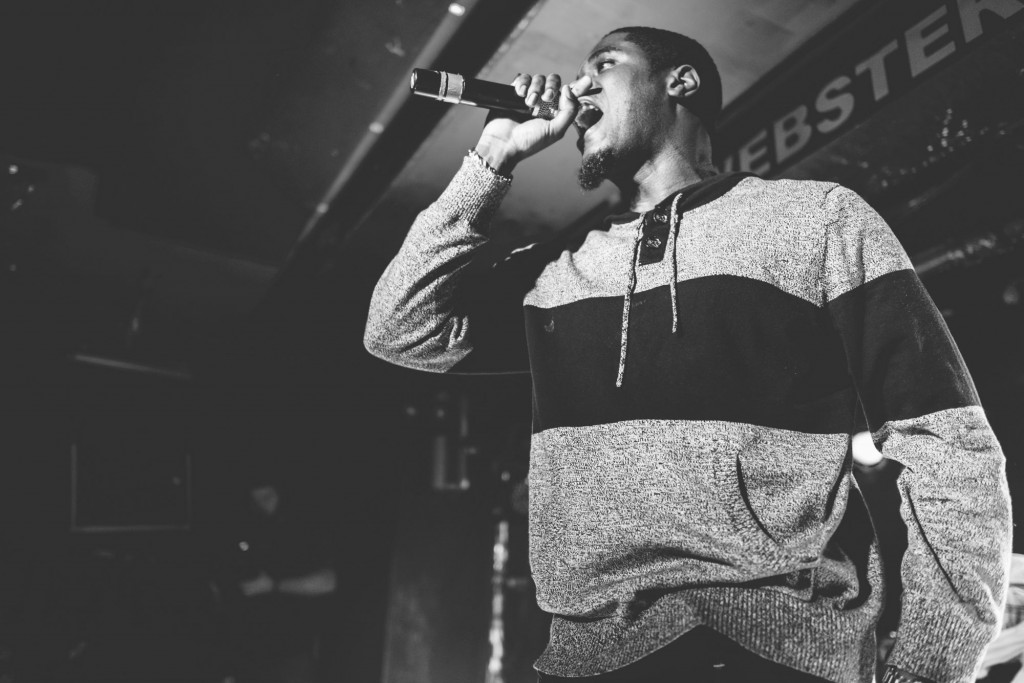 Albums: Live from the Underground, Cadillactica
Mixtapes: See Me on Top, See Me on Top II, Hood Fame, See Me on Top III, The Last King, K.R.I.T. Wuz Here, Return of 4Eva, Last King 2: God's Machine, 4eva N a Day, King Remembered In Time, See Me On Top IV
Compared to the rest of the rappers on the list, Big K.R.I.T. flies a little more under the radar, but don't get it twisted, the Mississippi rapper is on a mission to leave his mark and create a lasting legacy of good music.
Big K.R.I.T. is so fucking needed in hip-hop right now. The music is soulful, the lyrics are beautifully crafted with a lot of care and thought and K.R.I.T.'s ambitious rhymes stand for something. When a rapper is able to drop 2 projects a year without diluting any of the quality, you know they're something special.
Of this current generation of rappers, Big K.R.I.T. is the closest one who can restore that OutKast, Goodie Mob, Dungeon Family, good ol' Southern feeling that we've all been craving.
6. Meek Mill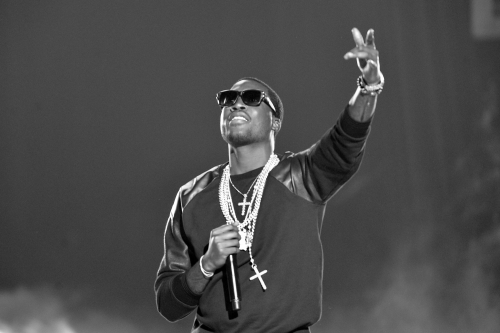 Albums: Dreams and Nightmares, Self Made Vol. 1 (with Maybach Music Group), Self Made Vol. 2 (with Maybach Music Group), Self Made Vol. 3 (with Maybach Music Group)
Mixtapes: Flamers, Flamers 2: Hottest In Tha City, Flamers 2.5: The Preview, Flamers 3: The Wait Is Over, Mr. Philadelphia, Dreamchasers, Dreamchasers 2, Dreamchasers 3
Meek Mill is the purest rapper on this list. It's probably all those years of battling on those Philadelphia street corners but it's just about spitting for Meek. Even on a hit single like "Amen," he's still trying to go in.
To Meek Mill, rapping is just like boxing to him. The beat is the ring, whoever's on the track with him is the opponent and Meek's trying to destroy him. He's the type of rapper who can easily drop 100 bars in one sitting and it'll be 100 bars of fire.
Meek's debut, Dreams and Nightmares, was a solid effort and showed a lot of promise but his best work is still the Dreamchasers series. No doubt Ross' immaculate ear for production and songwriting will help guide Meek towards that masterpiece album we all know he's capable of delivering.
5. A$AP Rocky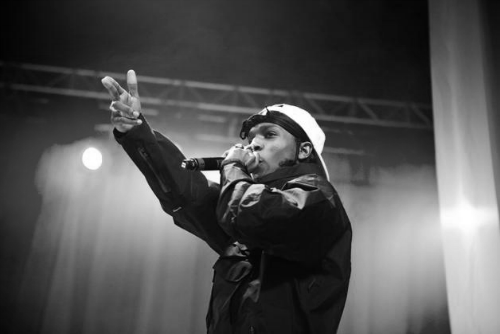 Albums: Long. Live. ASAP
Mixtapes: Live. Love. ASAP, Lords Never Worry (with ASAP Mob)
A$AP Rocky was the first rapper to come into the game with a fully realised brand and movement. Straight out the gate, the whole A$AP crew had their look and sound down pat; Rocky was rapping with the confidence of a 10-year veteran and the Houston inspired beats won him fans across the country, not just Harlem.
You think the only reason RCA Records and Polo Grounds Music gave him a $3 million deal was because "Purple Swag" and "Peso" were hot? Fuck that. It was one of the few times when a record label knew exactly the potential value of the artist they were signing.
Critics will call out A$AP Rocky's lyrics and content as being derivative of the same shit – fashion, partying and women – but I'd argue he more than makes up for it with his mic charisma and chameleon flow.
Actually, fuck that, I'd argue that A$AP Rocky has the best flow of all the rappers on this list. Just think about the type of production he's rapper over in the past few years: woozy, psychedelic Clams Casino, boom-bap Hit-Boy, Top 40 pop hit, fucking Skrillex!
A$AP Rocky's ability to ride a range of beats and switch up his flow at the drop of a dime is unrivalled by anyone else. One final testament to Rocky's flow. Listen to Justin Timberlake's "TKO (Remix)" which features A$AP Rocky, Pusha T and J. Cole. Both Cole and Push are spitting fire but Rocky stands out the most because of his ridiculous flow.
4. J. Cole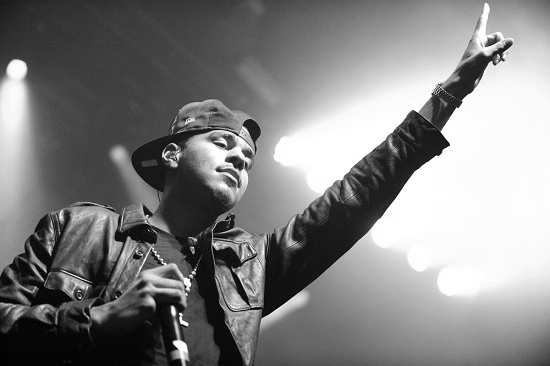 Albums: Cole World: The Sideline Story, Born Sinner, 2014 Forest Hills Drive
Mixtapes: The Come Up, The Warm Up, Friday Night Lights, Truly Yours, Truly Yours 2, Revenge of the Dreamers (with Dreamville Records)
J. Cole and A$AP Rocky were neck to neck when I was writing this article, but 2014 Forest Hills Drive leaked and once I listened to the album I just had to push Cole over the edge.
Cole's biggest strengths, and also what makes him a great artist rather than just a great rapper, is that he continually works on and improves his craft. The first two mixtapes – The Come Up and The Warm Up – were both great but then he released Friday Night Lights which was a fucking masterpiece and definitely one of the best rapper mixtapes of all time.
When it came time to drop his album, Cole World: The Sideline Story, Jay-Z insisted on a radio hit and this resulted in a solid yet underwhelming debut from someone who we all expected so much from. But Cole went back to the lab and kept working on his music.
Last year he dropped Born Sinner which showed a vast improvement, especially in Cole's ability to craft organic radio hits – I'm still rocking "Power Trip" to this day, and going up against Kanye for the sales battle was a daring move but it paid off well.
I haven't listened to 2014 Forest Hills Drive enough to write a full review, but I can say that the album definitely shows a much more confident J. Cole. He clearly wasn't worried about radio hits or pleasing the masses and was focused strictly on catering to his core audience. As a result, fans got the best J. Cole album to date. 2014 Forest Hills Drive is the album J. Cole's been waiting to create and the album fans have been waiting on from him.
3. Pusha T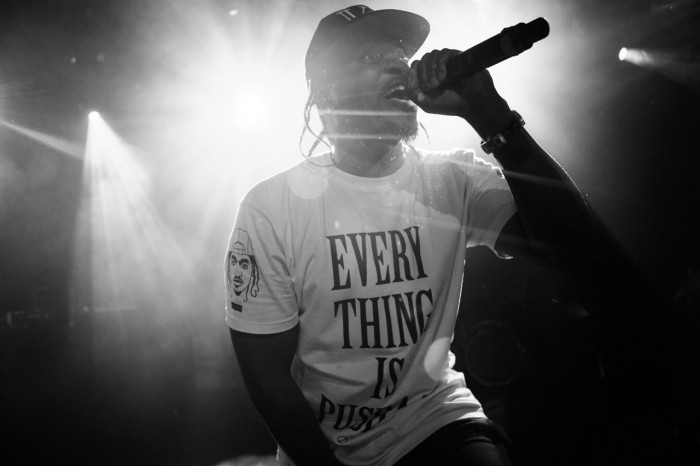 Albums: My Name Is My Name, Fear of God II: Let Us Pray, Cruel Summer (with GOOD Music)
Mixtapes: Fear of God, Wrath of Caine
It's a little unfair to include Pusha T in this list to be perfectly honest. After all, Push made his debut in 2002 as part of the Clipse and together they have two certified classic albums to their name – Lord Willin' and Hell Hath No Fury – as well as a handful of great mixtapes.
But let's ignore all that and look at Pusha T's solo career beginning in 2010. He kicked things off by bodying GOOD Fridays cuts like "Good Friday," "Christian Dior Denim Flow" and "Looking for Trouble" and won over new fans with his appearance on Kanye's "Runaway."
After that he dropped the EP Fear of God II: Let Us Pray, which featured gems like "Trouble on My Mind" and "My God" but was ultimately a disappointing project. It wasn't until 2012 where Pusha really came into his own – destroying his verses on Cruel Summer as well as making incredible features appearances for artists like Fabolous, King Louie and Shyne.
Once Wrath of Caine and My Name Is My Name came out last year, it was a wrap – Pusha T dropped two of  the best hip-hop releases of the year and no one could say shit about him not being able to stand without Malice. It's a whole new era, the King Push era.
2. Kendrick Lamar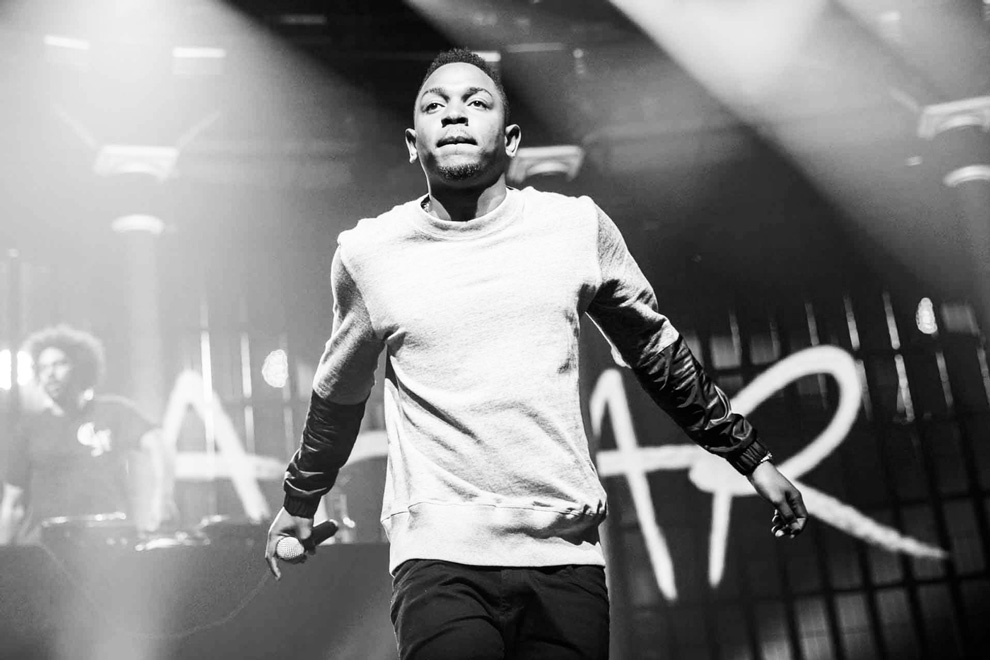 Albums: Section.80, Good Kid, M.A.A.D City
Mixtapes: Y.N.I.C. (Hub City Threat: Minor of the Year), Training Day, No Sleep 'Til NYC (with Jay Rock), C4, Overly Dedicated
Hip-hop needed a fearless rapper like Kendrick Lamar and we needed a moment like "Control." We needed less DJ Khaled tracks that feature 7 emailed rapper verses with a T-Pain hook and a motivation speech. We needed more rappers saying shit that they truly feel and calling out names if necessary.
50 said it best when he praised Kendrick for getting rid of this kumbaya shit where all rappers need to be friends and appear on each other's songs.
Ever since he established himself as one of the most promising up-and-coming rappers with Section.80 and signed with Dre's Aftermath Entertainment, all eyes have been on Kendrick. Good Kid, M.A.A.D City was everything hip-hop was expecting from the Compton and the fact that the album sold platinum only solidified Kendrick's place as a leading voice in the rap game.
2013 was mainly made up of a victory lap from Good Kid, M.A.A.D City success, stacking that tour money and declaring war on other rappers. At this point in time, Kendrick's only real competition is Drake.
Which leads us to…
1. Drake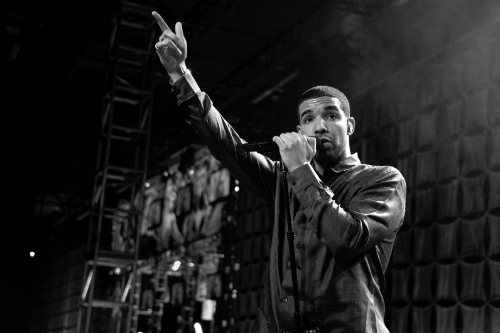 Albums: Thank Me Later, Take Care, Nothing Was the Same
Mixtapes: Room for Improvement, Comeback Season, So Far Gone
Yeap, I said it. Drake is better than Kendrick Lamar. At least for the moment. If you look at it from an objective point of view, there's really no debate about it.
When it comes to a pure, technical rapping standpoint, Kendrick has Drake crushed. There are very few rappers out there who can match Kendrick's mic skills on this sort of commercial level. The only person I can think of is Eminem.
Drake, on the other, hand, is far from a rap technician but he still stands as extremely accomplished lyricist – tracks like "Stay Schemin'" and "5AM In Toronto" demonstrate this perfectly.
Now let's look at the other categories like hits, body of work, songwriting and consistency where Drake undeniably performs stronger than Kendrick.
Hits – no question about it, Drake is a hit-making machine and his accomplishments in this category dwarfs Kendrick. What ever track Drizzy blesses usually turns into a hit. Kendrick had "Swimming Pools (Drank)" but this is definitely not his area.
Body of work – Let's compare their music. Section.80 was an extremely promising project that put Kendrick on the map while Good Kid, M.A.A.D City will be seen as a classic 10 years from now. So Far Gone established Drake was a major commercial force and leading new rapper to watch out for, Thank Me Later was a by-the-books debut, Take Care was a masterpiece and Nothing Was the Same was another incredible project.
Songwriting – This goes hand in hand with hits. You can be as lyrical as you want, if your songwriting is shit, no-one's listening to your music and no-one will give a fuck about you. Kendrick is a capable songwriter but Drake will literally give rappers a hit. That's why every song you hear is Drake featuring Drake.
Consistency – From 2009 to 2014 – that's 6 years of Drake being in the top 5 every single year. That is an amazing accomplishment and the only competitors for Drake in this category is Jay-Z or Kanye. Compared to Drake, Kendrick is just getting started in this category.