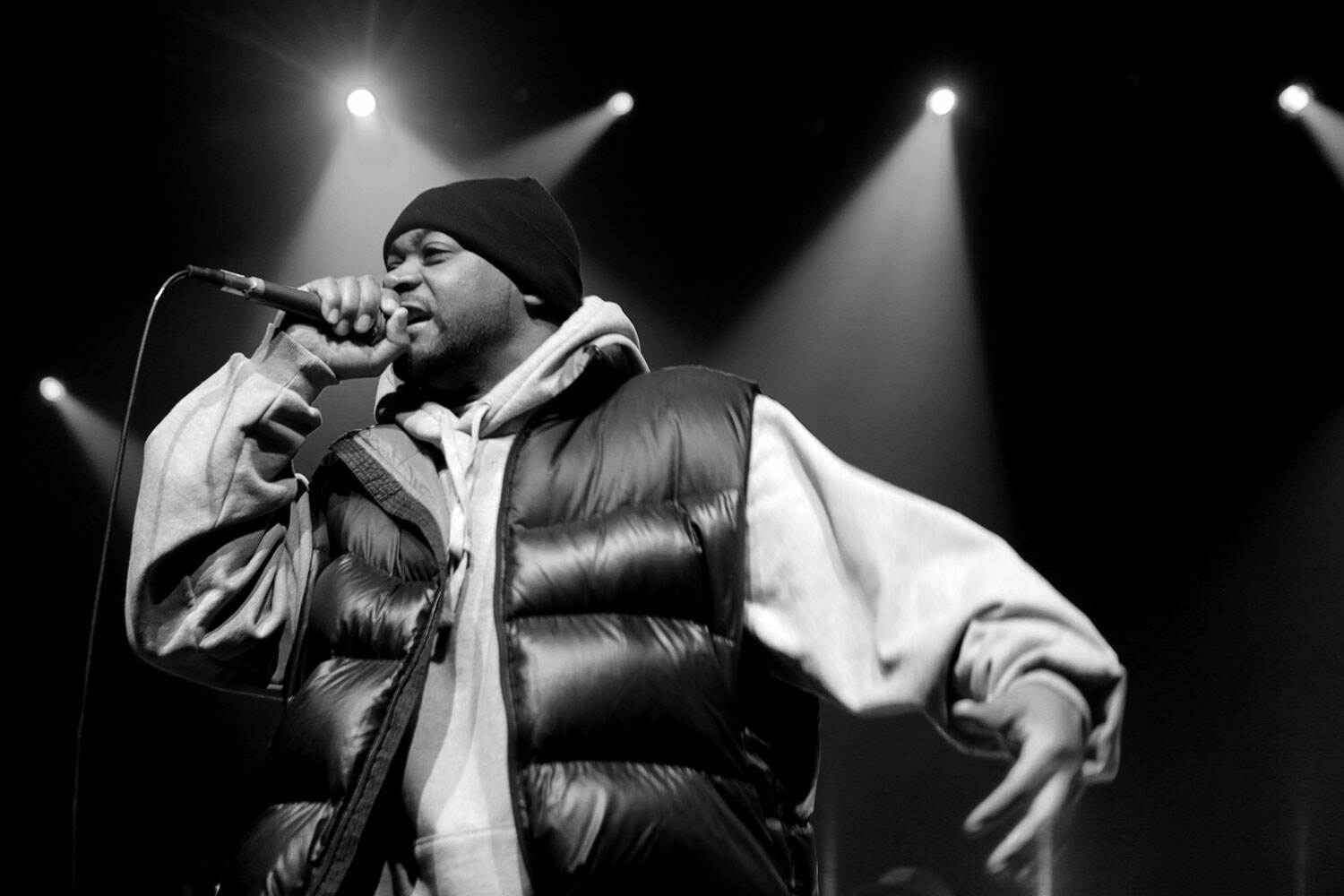 Celebrating the hardest working hip-hop artists of the 2000s. No sleep till Brooklyn!
The Nominees:
MF Doom
You may not have noticed, but last decade, MF Doom was out there grinding hard and steady. As the Kool Keith of this generation, Doom used numerous aliases to put out his releases. Collaborative albums with Danger Mouse and Madlib aside, Dom released about a dozen other records under no less than 6 names. He was like a superhero, mad scientist and evil villain all rolled up in one – creating ultra-hot music in his laboratory.
Kanye West
From 2000's "This Can't Be Life" that made him famous as the "real soulful dude" to 2009's The Blueprint 3, Kanye has been a faithful and prolific protégé of Jay-Z's. But discounting beats for Jay-Z, the rapper-producer superstar has produced for damn near every hip-hop and R&B name in the industry. Alicia Keys? Nas? Scarface? Dead prez? Janet Jackson? Talib Kweli? John Legend? Common? The Game? Lupe Fiasco? T.I.? Mariah Carey? Brandy? Check, check, check and check!
Add that to his 4 stellar studio releases, live albums, wildly imaginative concerts and the fact that he smashed every single remix and guest appearance he was on – there's no denying his work output.

Lil Wayne
When he wasn't appearing on other artists' songs, Weezy was killing the mixtape game with some incredible stuff. His Dedication and Da Drought mixtapes would put most rappers' studio albums to shame, not to mention his platinum-plaque reaping Tha Carter series.
Besides grooming his Young Money cohorts, Lil Wayne was everywhere! Whether it was trading rhymes with Jay-Z, crooning alongside T-Pain or taking over the industry with DJ Khaled, you couldn't escape Weezy F. Baby. You may not like the dude, or think he's a talentless rapper, but you've got to respect his hard work.
Questlove
You might know Questlove as simply the drummer for the incredible Roots band, but don't be fooled, Ahmir Thompson does so much more than smash the hell out the drum kit. Aside from producing a majority of The Roots' post-2000 work, Questlove collaborated with a number of his home-town musicians for The Philadelphia Experimentand produced a number of tracks for various Soulquarians (D'Angelo, Common, Erykah Badu).
In between these gigs, he also helmed Jay-Z's Fade to Black concert as the drummer/musical director as well as playing for Dave Chappelle's Block Party. Oh, and did I mention he's also a talented writer?
Winner
Ghostface Killah
There was no stopping Ghostface Killah. Not even the fact that the rest of his clan members seemed to have vanished or stayed on auto-pilot. Not even the fact that The Big Doe Rehab had woefully disappointing sales – Ghost even went online to lambaste his so-called fans. Nothing could stop the Ironman.
Let's take a look at what he's done during the last decade. Uh … he singlehandedly revitalised the Wu with Supreme Clientele. He released 7 studio albums within a decade – 2 of them in one year – and every one of them above average at least. He played a prominent role in the Wu albums – The W, Iron Flag and 8 Diagrams. And finally, he co-starred in Rae's Only Built 4 Cuban Linx… Pt. II and appeared on countless guest verses. The hardest working artist in the industry, and he's still going hard at it.