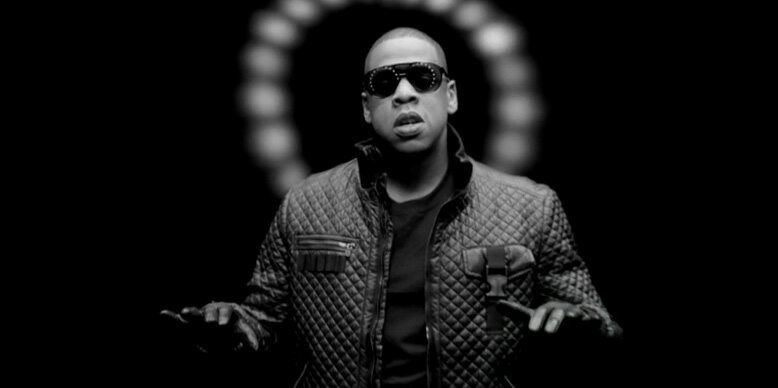 Celebrating the best rappers of the 2000s.
The Nominees 

Eminem
Goddamn, the way Eminem came into the game and just cleaned up, it was ridiculous. No-one could have anticipated the reception he would garner. Unarguably the biggest and most talked about rapper of the 2000s, it wasn't just controversy that made him famous, but his unwavering raw talent on the mic. Blazing through the first half of the decade with solo albums, group albums, soundtracks and guest appearances, his rhymes skills, flow and delivery were all incredible.
Not to mention he's crafted some of the greatest hip-hop records of all time, tracks like "Stan," "Sing for the Moment" and "Lose Yourself" have engrained themselves into the culture forever. Em had the hardest hip-hop heads bumping his music as well as teenage girls giggling along to it; the most well rounded rapper of the 2000s, no doubt.
Hottest Track: "Til I Collapse"

Black Thought
Black Thought isn't as charismatic as say, Jay-Z, as flamboyant or original as Andre 3000 or technically flawless as Big Pun, but when Thought raps, there's a hunger, passion and rawness you won't find in any other rapper. It's these 3 ingredients that have allowed him to creep up slowly to the very top echelons of rapping.
Consistent would be the best word to describe his style. As The Roots struggled to find a steadfast audience, they began to focus their music into a cohesive sound and Thought began to sharpen his penmanship. It was only a matter of time before they found their groove and Black Thought recognised for the talent he is.
Hottest Track: "75 Bars (Black's Reconstruction)"

Nas
After ripping through a majority of the 90s with an incredible album and history-defining guest appearances, Nas went on a little bit of decline during the second half. But he blasted his way back into the decade with Stillmatic, and aside from a couple of minor missteps, he hasn't looked back since.
Street poetry coupled with his knack for socio-political commentary and enduring lyricism, Nas has remained one of hip-hop's most important artists and certainly one of the best rappers of the 2000s.
Hottest Track: "Made You Look"

Andre 3000
Andre 3000 confirmed the saying that "it's all about quality, not quantity." All it took was one album's worthy of actual rapping and a bunch of guest appearances to show why Andre 3000 is one of the most entertaining and original rappers in the game today.
Some critics may decry his newly found love for singing, but when you wreck 99% of today's rappers when you rhyme, there's not much left to say. Actually, it's no wonder he turned to singing, there was no-one left to kill.
Hottest Track: "Da Art of Storytellin' Part 4″

Winner 
Jay-Z 
The 90s established Jay-Z as a critical and commercial force to be reckoned with. Reasonable Doubt's mafioso tales, bleak soulful beats and Jay-Z's nifty wordplay earned him all the critics' acclaim while Vol. 2 and Vol. 3 pushed him into the hip-hop A-list thanks to their outrageous commercial success.
But it was during the 2000s where Jay-Z really began to dominate the game. Even if you discount the monster Blueprint, then live albums, collaboration albums, mash-up albums, retirement albums and conceptual albums – Hov did it all. Mastering all sorts of flow, he defended his throne against an onslaught of rappers, brushed of naysayers and hammered his opponents into obscurity.
Headlining the 2008 Glastonbury festival, appearing on stage with a guitar while taking the piss out of Noel Gallagher was just the icing on the cake for a decade that proved, unequivocally that Jay-Z truly belonged among the greatest rappers of all time
Hottest Track: "U Don't Know"