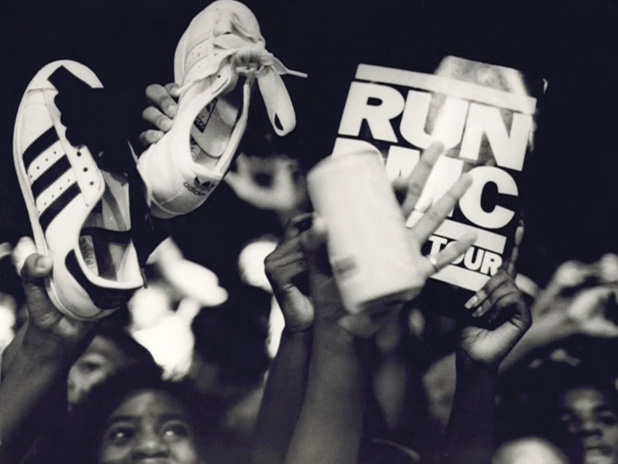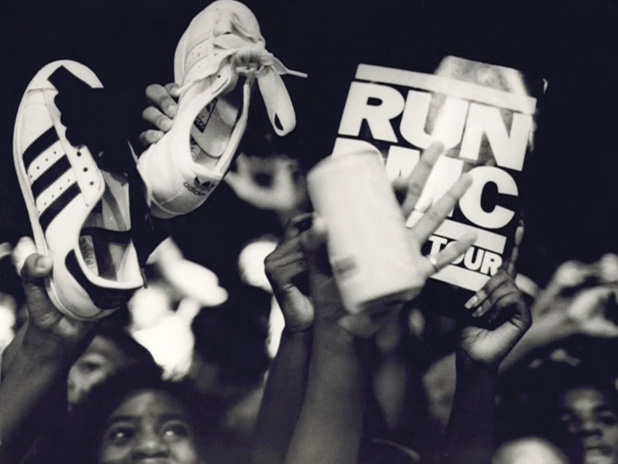 Hip-hop heads, did you know that the legendary Run-D.M.C partnership with Adidas was the very first endorsement deal in rap history?
Before 50 Cent made $100 million from Glacéau, before Drake was sipping on Sprite in the recording booth, before Memphis Bleek looked like an idiot plugging Garnier Fructis, before Rick Ross got dropped by Reebok; there was Run-D.M.C. and Adidas.
It all started in 1986. The trio had just dropped their groundbreaking third album, Raising Hell, and were performing at Madison Square Garden. Lyor Cohen, their road manager at the time, had invited Angelo Anastasio, an Adidas executive, to the show.
When it came time for Run-D.M.C to perform "My Adidas," Run asked the crowd to hold their sneakers in the air. Seeing the crowd of thousands hold up their Adidas sneakers in the air, Anastasio realised the power of hip-hop marketing and was quick to sign Run-D.M.C to a $1 million endorsement deal, which also included their own signature line.
D.M.C: I think the relationship with adidas legitimised our culture, because before it happened, people said it's just a fad, rap music is just a fad, it's negative, it's not good, nobody will ever like it. So our relationship with adidas legitimised us, because it was a whole other world, that was very well respected, that was very household, families; so people said if rap is so bad, how come adidas is messing with these rappers right here? So it gave us some legitimacy, for sure. And it took us from the streets to mainstream white America.
Source: adidas Group – Exclusive interview: insights from Run DMC