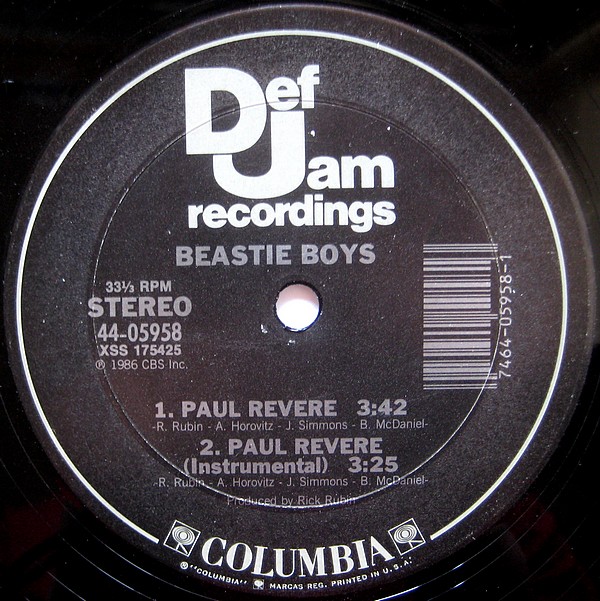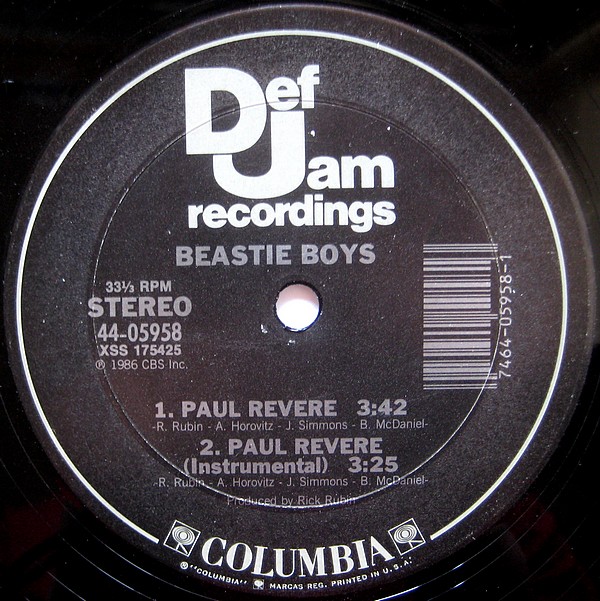 Hip-hop heads, did you know that Run-D.M.C. helped the Beastie Boys write their 1986 classic single "Paul Revere"?
As the third single off their debut album, Licensed to Ill, "Paul Revere" tells a fictional story of how the Beastie Boys met, opening with the memorable lines:
Ad-Rock: Now here's a little story I've got to tell
About three bad brothers you know so well
It started way back in history
With Ad-Rock, M.C.A. (and me) Mike D
As it says on the track's liner notes, "Paul Revere" was written by Adam Horovitz, Joseph Simmons, Darryl McDaniels and Rick Rubin. The song's production was handled by Rick Rubin and the Beastie Boys together.
"Paul Revere" ended up peaking at number 34 on the Billboard Hot R&B/Hip-Hop Songs while Licensed to Ill became the first hip-hop album to top the Billboard 200.
With classic songs like "No Sleep till Brooklyn," "Fight for Your Right" and "The New Style," the record moved a million units within a few months of its release and was eventually certified 9x platinum by September 2001, making it one of the best selling hip-hop albums of all time.
https://www.youtube.com/watch?v=tEM3dW2oWW4
Source: RapGenius – Beastie Boys – Paul Revere Lyrics