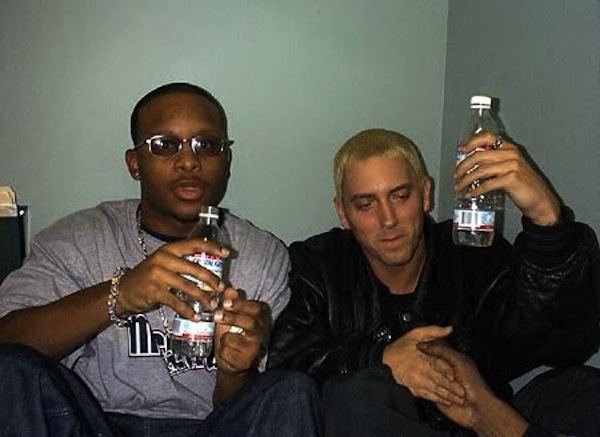 Hip-hop heads, did you know that the classic Jay-Z and Eminem collaboration track, "Renegade," off Hov's seminal The Blueprint, originally had Royce da 5'9″ on it?
In an interview with Complex on his 25 most essential songs, Nickel Nine detailed how the track came about and why it ended up in Jay-Z's hands. Initially the pair was making "Renegade" for Royce's debut studio album, Rock City, which was roughly the same time when Jay was working on The Blueprint.
Jay-Z was at a deadline and he had been asking Em to get on something. Em didn't want to miss Jay's deadline because obviously he respects him. I don't think he had time to go in and do a whole new joint, so he called me and asked if I was cool with just giving Jay that one and we'll just do something else. I was like, 'Yeah, that's cool.'
Check out the original version with Royce and Em below.
Source: Complex – Royce Da 5'9″ Breaks Down His 25 Most Essential Songs