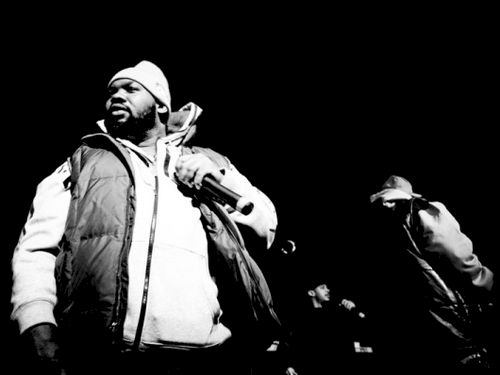 Hip-hop heads, did you know that a chance encounter between Raekwon and Big Boi in an Atlanta mall resulted in the now classic track "Skew It On The Bar-B"?
In an interview with Complex, Raekwon spoke about how he became one of the first New York rappers to collaborate with OutKast.
Apparently the Chef was down in Atlanta walking through a mall when he happened to see Big Boi who was working on Aquemini at the time. Once they got to the studio, the rest was history.
Raekwon: We were in Atlanta and we both bumped into each other at the jersey stand. So it's like, 'Yo, whattup kid?' 'You live out here?' 'Nah, I'm just visiting. But, I got a little something out here.' He's like, 'Yo man we need to get up. Let's do some things.' I'm like automatically, 'No problem.' I'm in your city. You inviting me to come do something with you, that's not a problem. The love is there.
Source: Complex – Raekwon Breaks Down His 25 Most Essential Songs