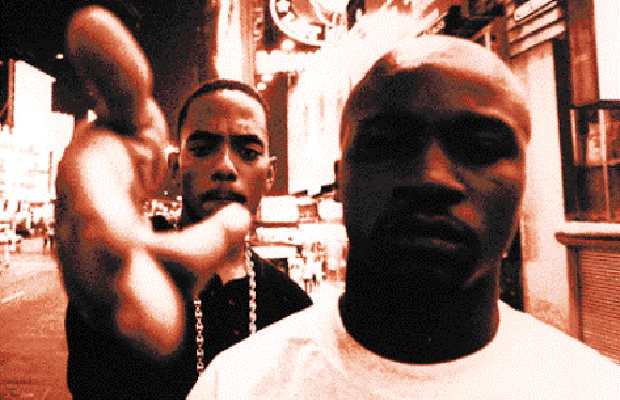 Hip-hop heads, did you know that Q-Tip had a big hand in crafting the sound of Mobb Deep's 1995 landmark record, The Infamous?
Although Q-Tip is credited (as the Abstract) with producing the classic "Give Up the Goods (Just Step)" as well as co-producing "Drink Away the Pain (Situations)" and "Temperature's Rising," he also played a part in mixing and tweaking a lot of the other tracks.
In Complex's behind-the-scenes look at the album's production, Tip's actual involvement in the project was made clear.
Schott "Free" Jacobs (Executive Producer and A&R for Loud Records): Mobb Deep came in saying, 'We ran into Q-Tip and Tip was like, 'I wanna help out.' Before I knew it, I think that Matty had put in a call to Chris Lighty and we all sat. We discussed a nice little price range. It was cool to have Tip come in and be in charge of mixing the record.
As one of the greatest hip-hop producers of all time, Q-Tip's incredible production work for A Tribe Called Quest is widely documented, although his work with Mobb Deep is less known.