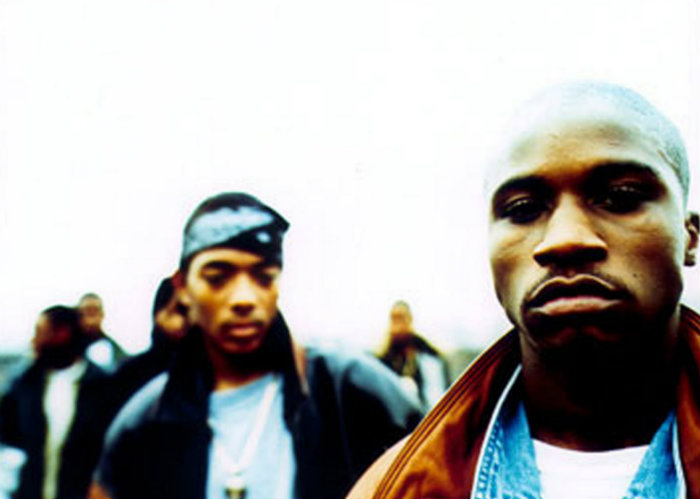 Hip-hop heads, did you know that Q-Tip was the one who helped Mobb Deep's Havoc land production credits on Kanye's seventh album, The Life of Pablo?
As a huge fan of classic 90s rap, Kanye has always been a big fan of The Infamous blood chilling music, Prodigy's dead-eyed lyrics and Havoc's knocking drums. While recording his 2010 masterpiece, Kanye even had a sign on the studio wall that read "What would Mobb Deep do?"
Havoc: He likes that dark sounding hip-hop drum. He's still a fan of that. That's where he comes from. He likes those dark sounding drums, '90s sounding drums.
Then back in April 2014, during an interview with GOOD Music's producer Evian Christ about Kanye's upcoming album, it was revealed that he was looking for "something that sounds a bit like Otis Redding, a bit like Mobb Deep."
For hip-hop heads around the world, fiending for that soulful Kanye and those Mobb Deep drums, this sounded like a dream come true. When The Life of Pablo finally dropped on February 14, we found out that not only did Kanye draw on Mobb Deep's sound for the album, he also got Havoc's production on two of the tracks – the controversial "Famous" and fan-favourite "Real Friends."
Havoc: I just do what I usually do. I just take the drums and the sample and mix them all together and come with this product that you really could feel. It's kind of dark but at the same time it's just a universal feeling.
It's only right that Q-Tip was the one who helped Havoc land production credits on Kanye's album. After all, it was Tip who helped Mobb Deep shape the sound of their classic album, The Infamous, back in the mid-90s as well as producing the incredible "Give Up the Goods (Just Step)," "Drink Away the Pain (Situations)" and "Temperature's Rising."