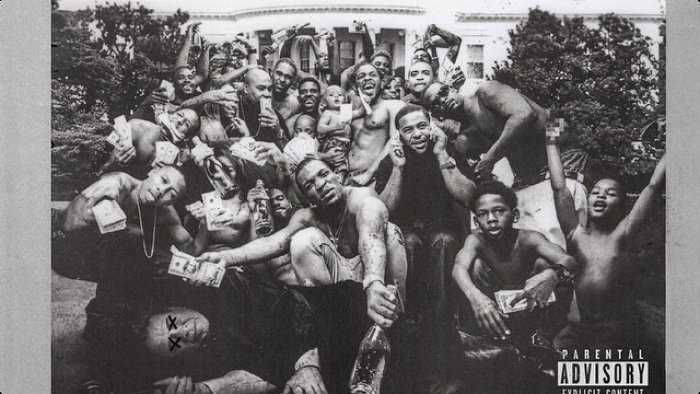 Hip-hop heads, did you know that the legendary Prince was supposed to have a guest appearance on Kendrick Lamar's To Pimp a Butterfly.
In a very interesting oral history piece on the groundbreaking album, we found out that Kendrick originally wanted Prince to feature on  "Complexion (A Zulu Love)."
According to Rapsody, who rapped on "Complexion (A Zulu Love)", Kendrick actually didn't even want to rap on the track. Instead he just wanted Rapsody to drop two verses and get Prince to come in and do a hook.
Kendrick Lamar: That's true. Prince heard the record, loved the record and the concept of the record got us to talking. We got to a point where we were just talking in the studio and the more time that passed we realized we weren't recording anything. We just ran out of time, it's as simple as that.
With or without Prince, To Pimp a Butterfly was a goddamn masterpiece, infusing elements of hip-hop, funk, jazz, soul and many other genres to create an intense, emotional and complex listening experience.
Since its release, To Pimp a Butterfly has gone on to sell close to 800,000 copies in the US, as well as receiving a nomination for Album of the Year and winning Best Rap Album at the 58th Grammy Awards.