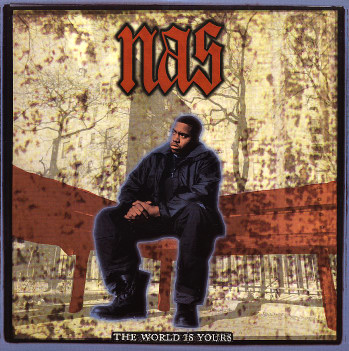 Hip-hop heads, did you know that one of the greatest hip-hop tracks of all time, "The World Is Yours," was produced in under 10 minutes?
Having arguably the best track on the best hip-hop album of all time is extraordinary enough, but in a recent HipHopDX interview, legendary producer, Pete Rock, recalled how he created the beat in approximately 10 minutes.
Pete Rock: It's a faster pace with the creation of the music now. That's not to say it wasn't fast then, because in my time I was making beats in five minutes. I made "The World Is Yours" in less than 10 minutes…so, yeah.
As the third single off Illmatic, "The World Is Yours" ended up peaking at number 27 Billboard Hot Rap Tracks and number 67 on the Billboard Hot R&B/Hip-Hop Songs. Q-Tip also produced a remix version of the track which featured slightly updated lyrics from Nas and a separate music video.
There's no question that "The World Is Yours" is one of Nas' best songs and definitely one the most influential hip-hop tracks of all time, having been sampled by countless hip-hop artists over the years, including Jay-Z, Eminem, Rick Ross, Lil Wayne, Chamillionaire, Mac Miller, Jay Electronica and plenty more.
It's also without doubt one of Pete Rock's best production of his career and definitely secured his place amongst the greatest hip-hop producers of all time.
Source: HipHopDX – Memory Lane: 5 Lesser-Known Stories From The Creation Of Nas' "Illmatic"