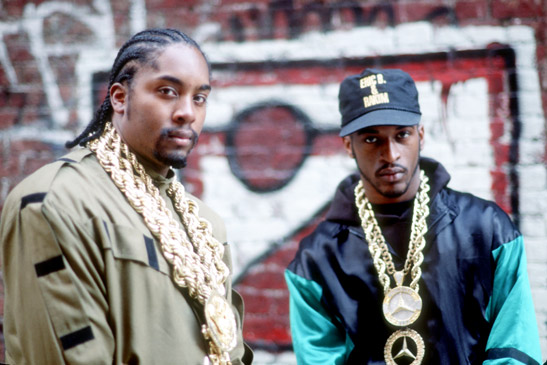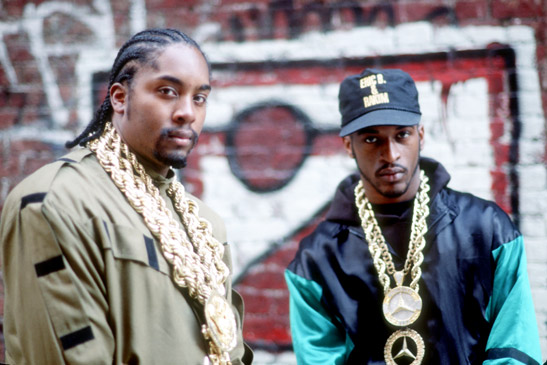 Hip-hop heads, did you know that the late great Paul C taught Rakim how to produce on the SP-1200?
In an interview with Chairman Mao for the Red Bull Music Academy, the God MC and one of the greatest rappers of touch a mic, revealed that the legendary producer-engineer taught him how to use the SP-1200.
A lot of the production credit for the Eric B. & Rakim albums are credited to Marley Marl and Eric B. himself, but not many people know that Rakim actually produced a lot of the material as well.
Rakim: And then shortly after that, Paul C, one of the producers back in the day that I put on the back of my album, he passed away, rest in peace, he started teaching me how to use the SP-1200, and then after that it was a wrap. You know, a lotta people don't know I made a lot of the beats. A lotta people think Eric B did them, but no, I did a lot of them myself, man. But just getting into it, man, learning, you know how to make beats, how to make a record, how to create in the studio, it started to come a little more natural to me.
Paul C was a revered hip-hop figure back in the day, playing mentor to a young Large Professor as well as contributing production credits to albums like Eric B. & Rakim's Let the Rhythm Hit 'Em and Ultramagnetic MCs' Critical Beatdown.
The E-mu SP-1200 was a classic drum machine and sampler used widely during the '80s and '90s. Legendary hip-hop albums such as Public Enemy's Fear of a Black Planet, EPMD's Strictly Business and Main Source's Breaking Atoms were produced using the SP-1200.
Source: Red Bull Music Academy – Rakim