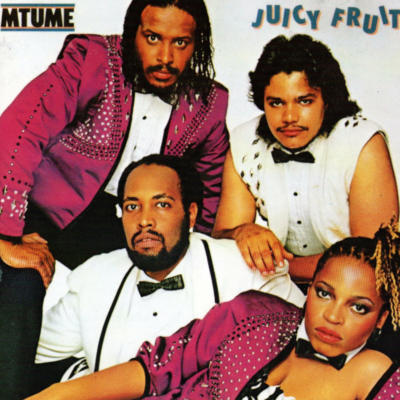 Hip-hop heads, did you know that before Biggie used Mtume's "Juicy Fruit" for his breakthrough hit single, "Juicy," Nas actually wanted to use the same sample for Illmatic's "Life's A Bitch"?
While working on his acclaimed debut album, Nas had asked fellow Queensbridge producer, L.E.S., to bring the 1983 hit single to the studio so they could sample it.
L.E.S. didn't have Mtume's "Juicy Fruit" and ended up bringing "Yearning for Your Love" by The Gap Band which they used for "Life's A Bitch" instead.
A few months later Biggie would get his hands on a track with the same sample produced by Poke of Trackmasters, who was known for his keen commercial touch. With Puff Daddy pushing him, Biggie dropped heartfelt, autobiographical rhymes over the catchy beat and released "Juicy" as the debut single off Ready to Die.
"Juicy" propelled Biggie into New York's rap elite, peaking at number 1 on the Billboard US Hot Rap Singles and US Hot R&B/Hip-Hop Songs, helping Ready to Die move millions of units.
As two of the greatest rappers of all time, it would have been very interesting to hear both Nas and Biggie spit over the same sample.
Nas: "The record that my DJ L.E.S. was supposed to bring [to a recording session] was the 'Juicy Fruit' record by Mtume, and he winded up bringing 'Yearning For Your Love' by the Gap Band somehow, and we just used that record," he recalled. "It's one of the last records on the the album [Gap Band III], and that winded up being 'Life's a B[itch]' with AZ. We wanted to use 'Juicy,' and I love 'Life's a B[itch],' but when [the Notorious B.I.G.'s] 'Juicy' came out, it took me a while to get over that."
Source: HipHopDX – Nas Recalls Wanting To Sample Song From Notorious B.I.G.'s "Juicy"