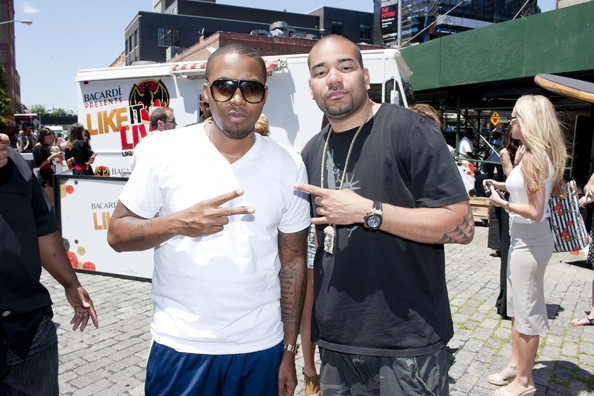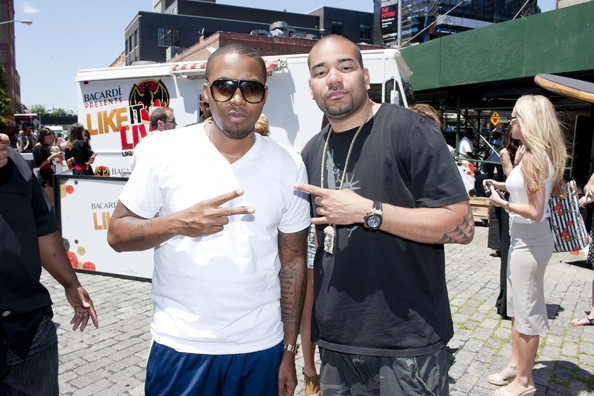 Hip-hop heads, did you know that Nas once pulled a gun out on The Breakfast Club's host DJ Envy?
In an interview for VladTV's True Hip Hop Stories segment, the Queens radio personality and DJ recounted how back in the day when he was still on his mixtape grind, he approached Nas with a little too much enthusiasm and had a gun drawn on him by the legendary Queensbridge rapper.
DJ Envy: So, I remember coming out the Coliseum and I seen Nas and I think it was a Lexus. So, I seen him I was like, 'Oh shit, that's Nas.' So, now I got my mixtapes and I'm running up the block. I'm like 'This is Nas. I'm in Queens. You don't see this. This is Nas.' It's me and my mans with me and I'm like 'Yo Nas, hold up. I got something for you.' So Nas, he stops and he looks at me and he tells the girls to get in the car. He says 'What you got for me?'
Nas took the statement "I got something for you" as a threat and when Envy looked up, the rapper had pulled out a gun on him. Since then, Envy has never approached an artist saying "I got something for you" ever again.
In addition to his various DJing gigs, Envy is currently hosting The Breakfast Club morning show on Power 105.1 along with Angela Yee and Charlamagne Tha God.
Source: HipHopDX – DJ Envy Recalls Nas Pulling A Gun On Him