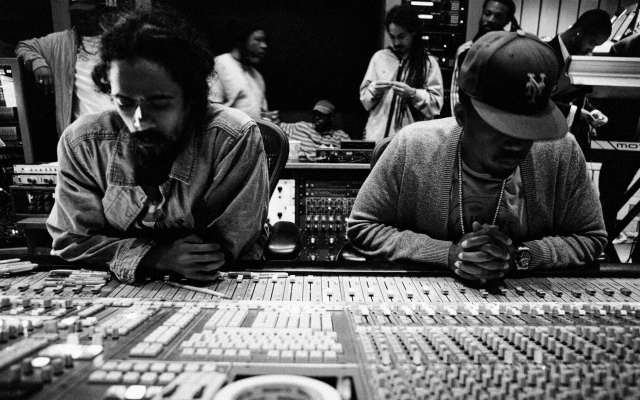 Hip-hop heads, while it's widely known that Nas and Large Professor have one of the most extensive and long-lasting relationships in the rap game, did you know that it was also with Large Professor where Nas had his first recording sessions?
According to a 2002 Mass Appeal interview with the two hip-hop legends, a 17-year old Large Professor first met a 16-year old Nas at John Bowne High School in Flushing, Queens where they trekked it to a recording studio in Flatbush, Brooklyn to work on Nas' demo.
That night the adolescent rap legends traveled by cab to a small recording studio deep in Flatbush, Brooklyn named Sty In The Sky and Nas put his hoarse voice unto a two-inch reel for the first time.
Source: NCB 1979 – Nas & Large Professor Cover Story for Mass Appeal (September 2002)